More than 1,000 local residents and devotees gathered at the Spanish Fork temple on June 20th to celebrate the 20th anniversary of Radha Krishna Temple joining the religious landscape of the predominantly Morman state of Utah.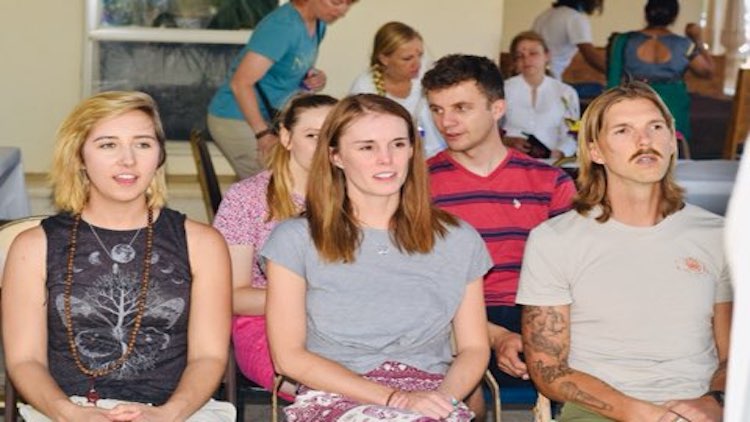 Local guests at the event watching the outside entertainment
Temple President Charu Das and the team arranged the festivities on their property built by a generously given grant funded by the Morman Church.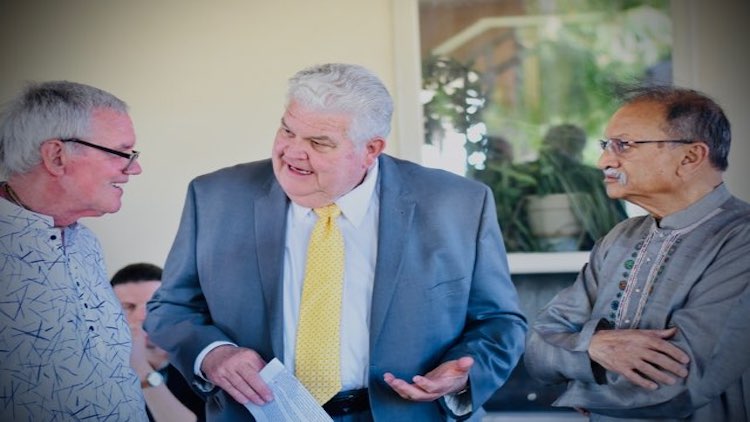 Charu Das with two guest speakers
"The 20th anniversary of the opening of the Spanish Fork Krishna Temple opening was epic! Parking volunteers Ralph and Creighton estimated 1,000 to 1,200 people came. Everyone loved the feast cooked by Indu and Raleigh that was augmented with offerings brought by the Salt Lake City temple members," said Charu Das.
Watch the event video here: https://fb.watch/6lXw3SqsA_/

Outside on the main stage speakers and entertainment were on offer amidst the beautiful mountain backdrop and llama and peacock farm. Guest speakers included: Dinesh Patel, Dr. Stan Green, and Steven Perry from the local community. Entertainment included: Bharatnatyam dancers Mohini Attam and Divya Narayanam, as well as Manya and her students. There was also a lively and interactive Bollywood dance troupe, Bollypop, that entertained the guests during the dinner as well as Kathak performed by Jayasri, and Harshita, students of Sonali Lomba.
Kirtaniyas on the outdoor stage
Meanwhile, inside the temple, kirtan went on all evening as well as on the screen in the temple room played recorded messages from different spiritual leaders including Sarva-drik Das, Yogi Shah, and Anuttama Das, Minister of Communications for ISKCON.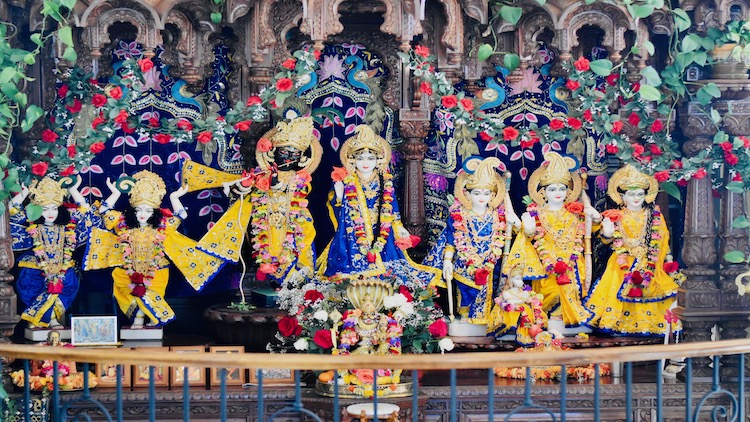 Sri Sri Radha Krishna, Gaura Nitai, Rama, Lakshman, Sita, and Hanuman are the presiding Deities of the Spanish Fork temple
Find more information about the temple: https://www.utahkrishnas.org/
[
anniversary
] [
utah
]