for ISKCON News on Aug. 5, 2017
On July 8th 2017, ISKCON Nairobi's premises were a hive of activity. Over 800 new people were exposed to Krishna-consciousness via an art exhibition featuring the work of over 360 students from various primary and secondary schools of Nairobi.
The initiative was spearheaded by Sri Gauranga Das and was focused on children between the ages of 10 to 15. The theme of the artwork was "the soul."
This was the first time that ISKCON Nairobi conducted this event. The response was very encouraging from all the students who participated in submitting their entries.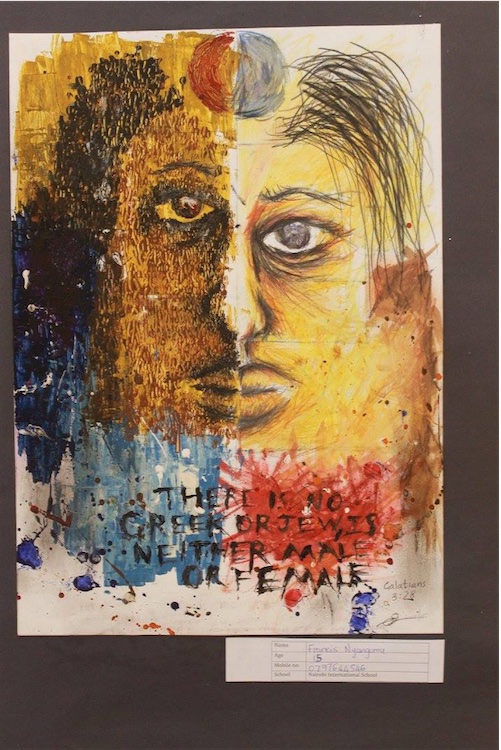 21 students from different schools won top prizes as all other entrants received copies of Srila Prabhupada's books and T-shirts.
At the and of the program a sumptuous feast was served to all the children and their families.
Present for the award ceremony were the principals and teachers of the various schools, Prabhodananda Saraswati Swami, Bhakti Brhat Bhagavat Swami as well as the leaders of ISKCON Nairobi.
[
art
] [
education
] [
nairobi
]