for ISKCON News on Feb. 10, 2017
Last week the construction of the bas-relief dedicated to the first saint of ISKCON Jayananda Thakur has been completed. The artwork is situated near the samadhi of Jayananda, on wall of the Lord Jagannatha temple complex in Mayapur.
Three sections of the bas-relief depict scenes from the life of Jayananda, glorifying his outstanding contribution to the development of the mission of Lord Caitanya, and his spiritual master Srila Prabhupada's love and gratitude to him.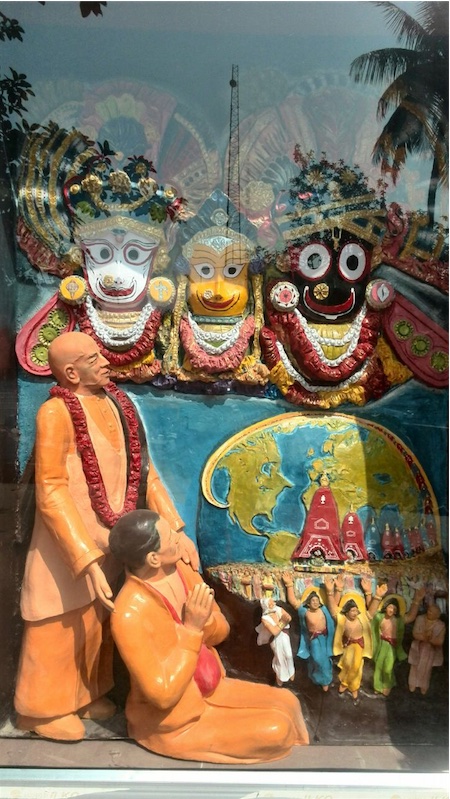 Bhaktisiddhanta Das, the sculptor of the project is a well-known disciple of Srila Prabhupada, who has sculpted many murti of Srila Prabhupada worshiped around the world. Panels located in the Samadhi of Srila Prabhupada in Vrindavan, also are the creations of his hands.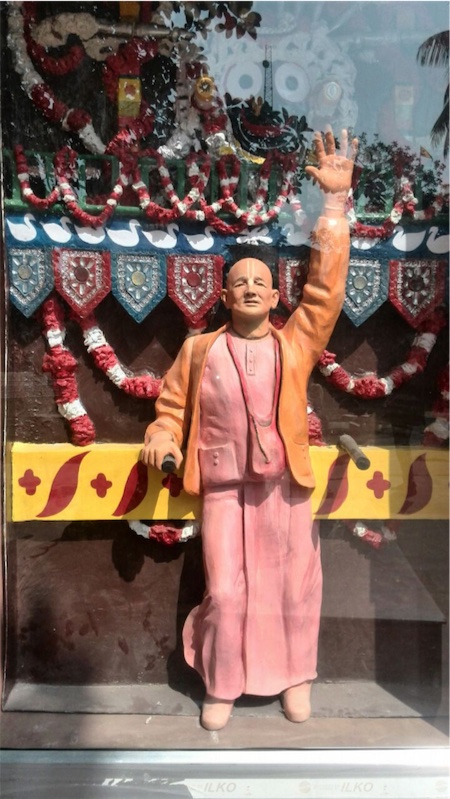 Bhaktisiddhanta Das worked on the bas-relief project for a few months. He performed this service with great enthusiasm, wishing to glorify his dear spiritual brother and friend Jayananda. Now, for the 40th anniversary of Jayananda's departure, his creation, designed to preserve the memory of an outstanding disciple of Srila Prabhupada, is available for the public.
[
jagannatha
] [
jayananda
] [
mayapura
]