for ISKCON News on Nov. 9, 2017
Bhaktivedanta College in Radhadesh, Belgium has announced a new onsite Yoga Teacher Training Course, which will be the first of its type to have an extra online component – in this case on yoga philosophy.
The Course will also be part of the College's future M.A. in Yoga, a program offered in few places in the world.
Set in the beautiful Ardennes region of Belgium, next to Radhadesh's picturesque Chateau temple, the College's scenic, secluded campus is ideal for the study and meditation required of a yoga course.
Students from all over Europe, and from different yoga backgrounds, are expected for the month-long course which will run from June 1st to 29th next year and will prepare them to act in the role of yoga teachers.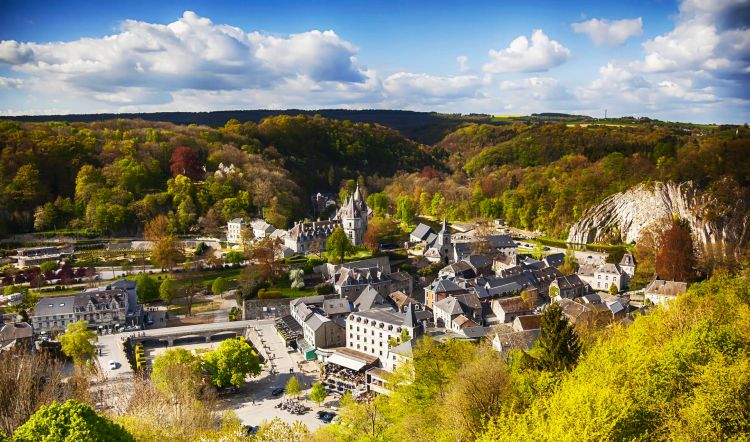 They'll be in expert hands. Jayananda Das (Janne Kontala), who was introduced to the ashtanga-vinyasa yoga tradition in 1992, studied with the Sivananda and Iyengar schools, and now teaches in Helsinki and Stockholm. He is also the author of the BBT book Inner Yoga. He'll be joined by Gokulacandra Das (Jani Jaatinen), an internationally renowned teacher who runs his own Yoga Alliance registered school, Gokula Yoga, in Borneo and Bali. Finally, Emma Silventoinen, a specialist in prenatal yoga and physiotherapeutic applications, will add her expertise.
There will be 7.5 hours of yoga daily, with Jayananda, Gokulacandra and Emma respectively guiding students in the techniques of slow yoga, challenging and dynamic yoga, and therapeutic yoga.
Students will learn effective techniques for personal asana practice; advanced breathing techniques; the basics of prenatal yoga; anatomy and physiology; and teaching skills such as how to plan a class, introduce an exercise, guide students in a group setting through an exercise, and give personalized instructions.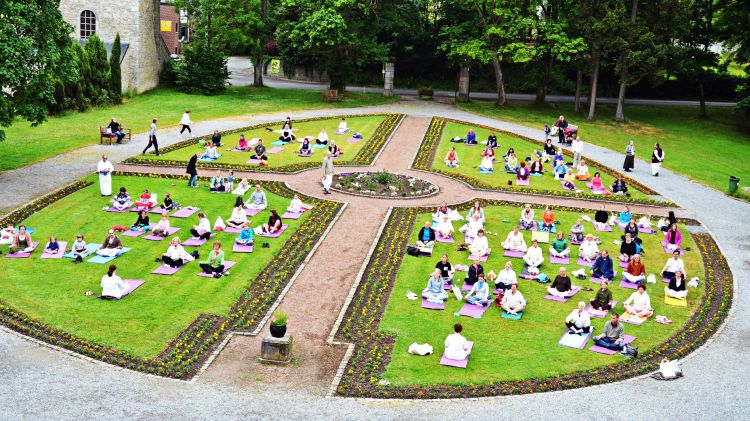 Course participants will also learn some basics of bhakti-yoga, such as mantra meditation. In fact, the teachers will present physical asanas and breathing techniques as a means to create a conducive state in the body and mind for such meditation, presenting self-realization and God-realization as the ultimate goals of yoga.
There will also be a six week online module that introduces students to the central ideas of yoga philosophy from the Bhagavad-gita and Yoga-Sutra.
"To get certified as a yoga teacher, it is a necessity to get approved on yoga philosophy [as well as the physical side]," says Jayananda Das. "Not having a solid understanding of what one is doing and why we practice yoga is like driving a good car with neither map nor destination. The same goes for teaching it to others. There is a real need in the contemporary yoga world for a clear understanding of the central ideas behind yoga, and our Teacher Training course has a special focus on learning these basics well."
Included in their tuition, students will receive three vegetarian meals per day served in Govinda's restaurant, and accommodation in a choice of different guesthouses, or, if they want the full experience, the Radhadesh temple ashram.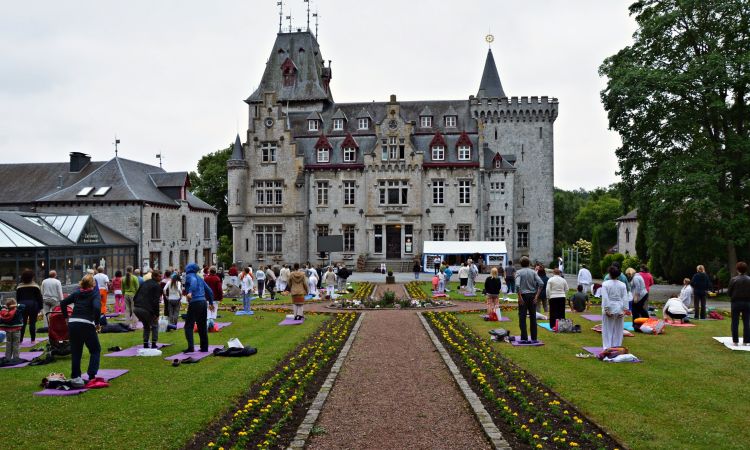 "The Ashram environment is specifically designed to enable a deep immersion not only in certain techniques but the whole culture of yoga," says Jayananda Das. "It involves living according to a yogic lifestyle, at least during the training."
This lifestyle includes optional participation in temple morning programs and an evening kirtan.
Teachers emphasize that course participants do not have to be of a certain faith or subscribe to a particular worldview. Participants can also enroll simply to deepen their own personal practice rather than to become a yoga teacher. And ISKCON devotees are also welcome.
"There are plenty of devotees around the planet who have interest in yoga for many reasons, such as personal health, as a source of ethically sound income, and reaching out to people and sharing their spiritual wealth with others," says Jayananda. "This is an opportunity for them not to have to get formally certified in a place that does not respect their commitments. Following the principles of ashram life, healthy and sattvic diet, and the close vicinity of the temple will all be unique.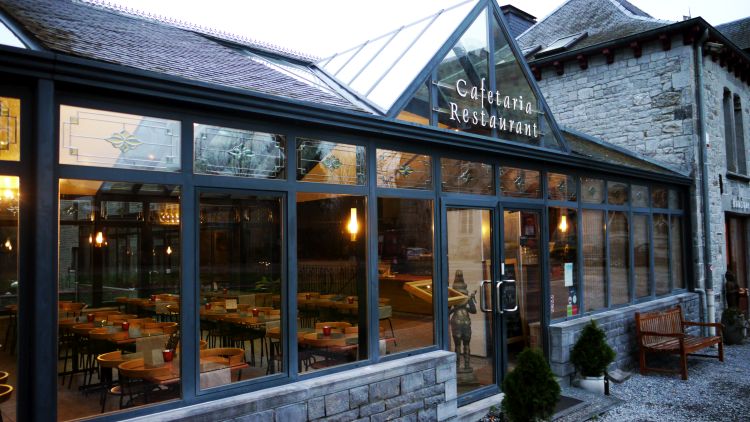 Govinda's restaurant, where course participants will dine, included in the course fee
"I did not have that option when I started my own formal education to become a teacher. The value of associating with saintly persons even for a moment is the recipe for achieving all perfection in life, and without having the least intention of denigrating other programs, I believe what Radhadesh can offer as an environment is a real contribution to the yoga world."
All participants will get solid skills from the program to help their students to practice safely; those new to yoga philosophy will also get an understanding of yoga as a spiritual practice.
The successful completion of the course and examination will entitle participants to a RYT200 registration with Yoga Alliance.
The future will then be wide open.
"I hope some of them will become dedicated teachers and continue on the path of life-long study," Jayananda says. "I hope that by working in the field, they will be able to help people to improve the quality of their lives, disseminate a sattvic influence that is sorely needed nowadays, and to be both personally inspired and inspire others to take yoga seriously as a spiritual path."
He concludes: "Whereas these are some of my hopes, I hope most of all that the participants will respect their own integrity, since personally felt inspiration lies at the root of all yoga. In this spirit, I would hope that those who feel drawn to explore the path of bhakti would do so in their personal practice after the program."
* * *
For more information, please visit: http://bhaktivedantacollege.com/events/yoga-teacher-training-course/
[
belgium
] [
college
] [
education
] [
radhadesh
] [
teachers
]