Sana Mittar, a young devotee who attends the ISKCON Punjabi Bagh temple in Delhi with her family, has been honored with the Diana Award. Established in memory of Diana, Princess of Wales, it is the most prestigious accolade a young person aged 9 to 25 years can receive for their social action or humanitarian work.
Sana was presented with the award for her work on clean water and sanitation; starting GVAN, a non-profit that empowers youth to advocate for social causes; and supporting vulnerable communities in India during the pandemic.
A Hare Krishna devotee, Sana Mittar, 19, grew up in Delhi, India. She and her family were introduced to ISKCON by her grandfather Jagdish Mittar (Jagannath Mantra Das), and began attending the Punjabi Bagh temple. Sana's mother, Dr. Suruchi Mittar, is a member of the ISKCON Punjabi Bagh Communications team and organizes ISKCON's Value Education Olympiad, which teaches and tests school children on important values using the Bhagavad-gita. Sana herself, along with her father and brother, has volunteered over several years to staff the Krishna Quiz stall at ISKCON Punjabi Bagh's Janmashtami festival.
Sana was inspired to begin her work in social action and advocacy while doing community service initiatives at school. She then took up a fellowship with Young Leaders for Active Citizenship (YLAC India), learning how to use social media and digital campaigning for important causes. That's when she began advocating for different issues that mattered to her, and doing the work that drew the attention of the Diana Award.
"I began working on number six of the United Nations Sustainable Development Goals (SDGs), which focuses on clean water and sanitation," Sana says. "I organized a lot of cleanliness drives in my localities with the Municipal Corporation of Delhi. I also organized menstrual hygiene workshops for girls in government-aided schools, and in urban slums."
In 2020 Sana reached out to like-minded students and young working professionals between 16 and 24, and formed the youth-led non-profit network Global Volunteers Action Network or GVAN, pronounced "Jeevan" after the Hindi word for life. The non-profit aims to inspire, connect, train and mobilize volunteers in support of the UN Sustainable Development Goals.
"We had our first cohort of volunteers, working remotely, in the first few months of 2021," Sana says. "That was something I started during the pandemic, because I saw a lot of helplessness during that time. People who were fortunate enough to be safe wanted to reach out and help those who were in need. So we took this mission upon ourselves to get young people involved with the causes they're passionate about."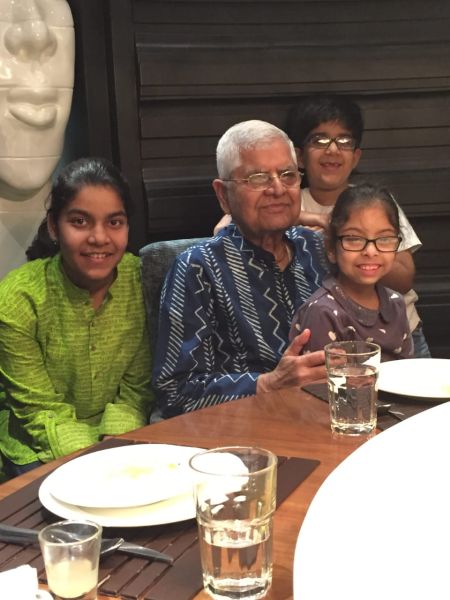 Working with 150 volunteers at the beginning of Covid-19, Sana coordinated an online digital fest featuring events focused on mental health during the pandemic, breaking the barrier of isolation, and spreading positivity. The campaign raised 500,000 rupees for migrant workers suffering from loss of income and food shortage amid the pandemic.
"The migrant crisis was, I think, one of the biggest humanitarian crises that India has seen after the Partition," Sana says. "All the money we collected went to Oxfam India, who were helping migrants with food, travel, medical supplies, and money so that they could sustain themselves and their families."
Sana also raised funds to buy mobile phones for 40 disadvantaged children at a government school in Delhi, so that they could continue learning from home during the Coronavirus lockdowns.
She received her Diana Award for these efforts during a virtual award ceremony held on June 28th, 2021.
The event showcased the work of young people during the pandemic and featured a message from the Duke of Sussex. Addressing the 2021 winners, the Duke said: "Thank you for inspiring us with your brilliance, your determination and your compassion. Your actions hold the potential to leave a life-changing impact. You are putting the 'do's' behind the 'say's', and this is the personification of our mother's legacy."
Tessy Ojo, CEO of The Diana Award, said: "We congratulate all our new Diana Award recipients from the UK and all over the globe who are changemakers for their generation. We know by receiving this honour they will inspire more young people to get involved in their communities and begin their own journey as active citizens. For over twenty years The Diana Award has valued and invested in young people, encouraging them to continue to make positive change in their communities and the lives of others."
Sana, who is currently studying Economics, Politics and International Studies with Warwick University in the UK, commented on becoming a Diana Award recipient to the University's website. "This means so much to me, as my efforts have truly been recognised at a world scale," she said. "I am very grateful to have been recognized in the memory of Princess Diana, the epitome of selfless community service."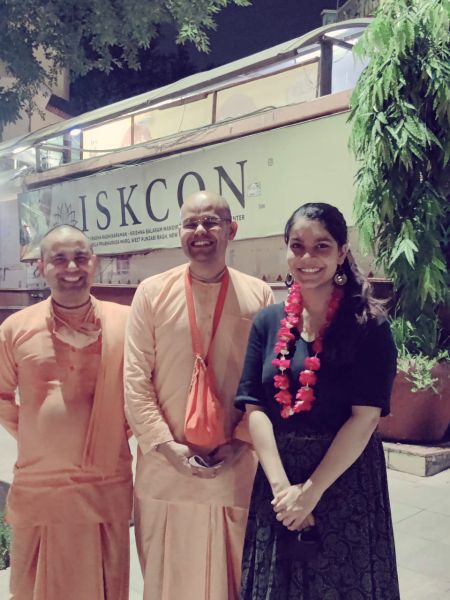 Sana tells ISKCON News she was surprised to receive the award, as it is given through a retrospective nomination process only. "Young people do not work towards the award, rather they demonstrate their suitability through their actions, without any expectation of reward," reads the Award's website. Sana was nominated by her mentor at UNICEF India, where she interned.
Since her nomination, Sana has continued her work with GVAN, starting a Covid relief response to the second wave of Covid-19 in India
"We created WhatsApp support groups and helped 5,000 people with verified information and sources for medical supplies, hospital beds, and oxygen cylinders, because there was a lack of all of those things during the second wave," she says.
Next, Sana and GVAN aim to work in the areas of mental health and gender equality, carrying out a national survey about mental health and creating a resource kit which they hope to release around World Mental Health Day on October 10th.
Sana also hopes to work with ISKCON by providing volunteers from her organization GVAN to ISKCON Punjabi Bagh's Value Education Olympiad, which will take place online this year on August 8th.
"Children will be taught different values through teachings from Bhagavad-gita," she says. "And this time, they're focusing on sustainability and the environment."
The concept of service and serving others is what most inspires Sana from Krishna conscious philosophy.
"In addition to my direct Krishna conscious services, I think if you have the privilege and the resources to give back to people who need help, that's a great service one can do for humanity," she says. "And that's the vision that drives me."
[
activism
] [
iskcon-delhi
] [
united-nations
]