Devotees from ISKCON's headquarters in Mayapur, West Bengal are expected to feed hot sanctified vegetarian meals to around 50,000 villagers in the nearby town of Shantipur on March 20th.
The Shantipur festival has been a key part of ISKCON Mayapur's Gaura Purnima festival for many years.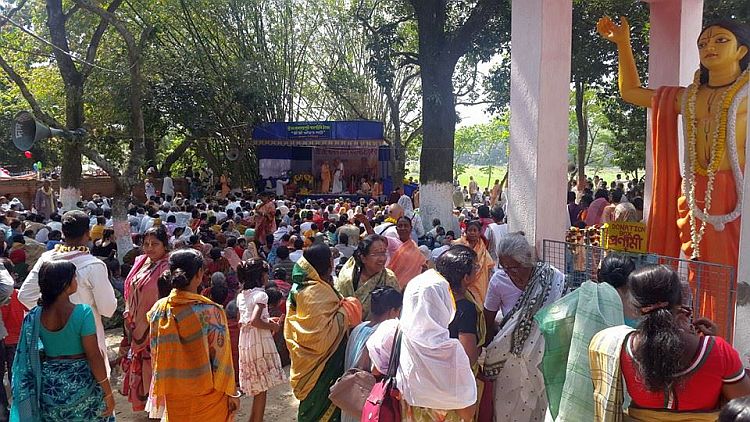 Historically, it was put on by fifteenth century saint Advaita Acharya in honor of the Disappearance Day of his guru, Madhavendra Puri. Since then, it's been held on that sacred day every year.
"The Shantipur Festival is a very popular draw," says organizer Sankarshan Nitai Das. "Because Chaitanya Mahaprabhu, the founder of Gaudiya Vaishnavism, declared that anyone who gives or receives prasad [sanctified food] during the festival will get Krishna Prem, or love of God."
Devotees will set up an outdoor kitchen in the large mango grove outside the house where Advaita Acharya himself once lived and is still worshipped. There, they'll cook vast quantities of kichari and chutney in giant pots.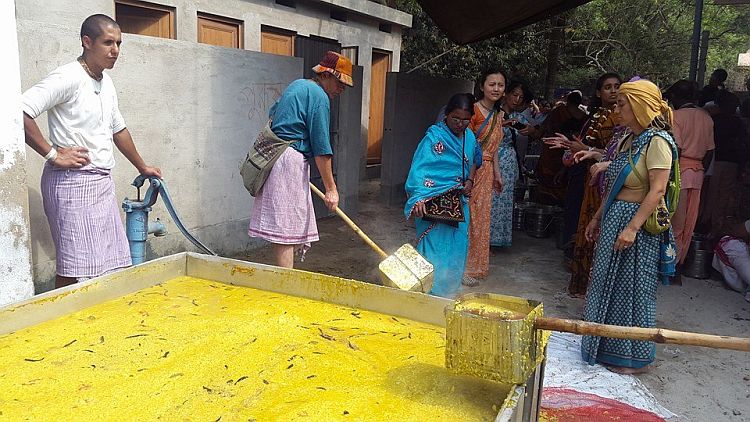 Then nearly 2,000 international devotees will participate in serving the prasad out to "dhamvasis," the residents of the holy town.
Meanwhile, there will also be a cultural stage program where many senior devotees and sannyasis including Jayapataka Swami, Kavicandra Swami, Lokanath Swami, Gopal Krishna Goswami and more will speak.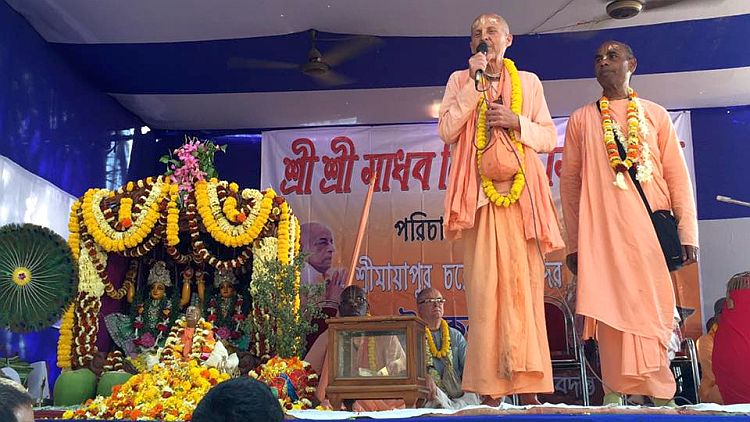 Dramas, dances and songs performed by students of Mayapur's Bhaktivedanta National School will cap off the day.
"Devotees around the world who cannot participate in person can offer service in the form of generous donations," says organizer and participant Kavicandra Swami. "To donate online, please just go to http://www.mayapur.com/serve-mayapur/general-donation/,' and make a note that it is for the Shantipur Festival. Thank you!"
[
mayapura
] [
prasadam-distribution
]