for ISKCON News on Dec. 20, 2019
The mission of ISKCON is to spread Lord Caitanya's mercy to the fallen souls of Kali-Yuga who find themselves perpetually imprisoned in the jail of the material world.
The International Society for Krishna Consciousness (ISKCON) Chandigarh has been conducting spiritual programs in the jails of Punjab, Haryana, Chandigarh and Himachal Pradesh for the enlightenment of the inmates.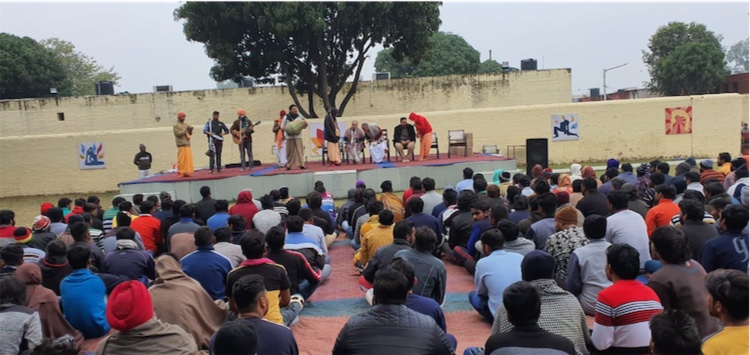 With an objective of making lasting changes in inmates' behavior by igniting the love for God in their hearts, Praghosh Das, Akinchan Priya Das, Akruranand Das, Hayagriva Das, Goranga Gopal Das and Ganga Priya Das from ISKCON Chandigarh visited the Central Jail of Chandigarh (UT) and Model Jail Ambala (Haryana).
Apart from distributing 800 copies of Srimad Bhagwad Gita (As-it-is) to jail inmates and officers, they also gave enlightening spiritual discourses on the importance of following the Vedic principles in our day to day lives.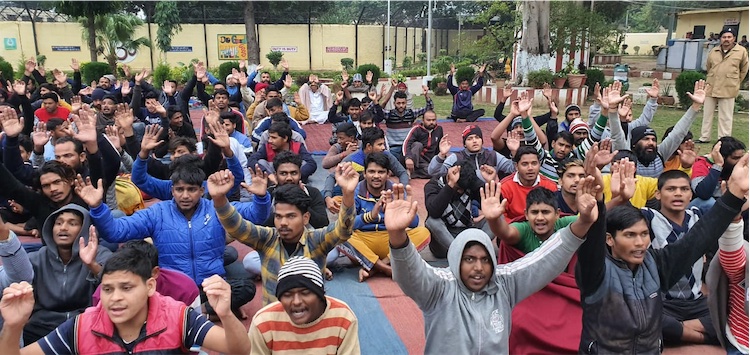 The melodious Harinaam kirtan performed at the end of the program mesmerized all.
[
chadigarh
] [
haryana
] [
inmate
] [
jail
] [
prison
]