on Oct. 23, 2020
The Sacred Ecology Forum – which facilitates environmental activism and spiritual growth rooted in the Krishna Bhakti tradition – is presenting a special Eco-Bhakti weekend from October 23rd to 25th on Zoom.
The weekend is presented in collaboration with the Bhakti Center (NYC) and the Hindu Life Program at Princeton University, with Allegra Lovejoy organizing on behalf of the Sacred Ecology Forum and Venkata Bhatta Das (Vineet Chander) organizing on behalf of the Princeton University Hindu Life Program.
The weekend will feature three dynamic events which will explore the intersection of ecology and the Bhakti path.
The opening session will take place on Friday October 23rd from 6pm to 7:30pm EST, and will be entitled Eco-Bhakti in Action. In this conversation, spiritual teacher Radhanath Swami, founder of Govardhan Eco-Village, and ecological activist Gopal D. Patel, Director of Bhumi Global, will discuss how to translate eco-wisdom into tangible action.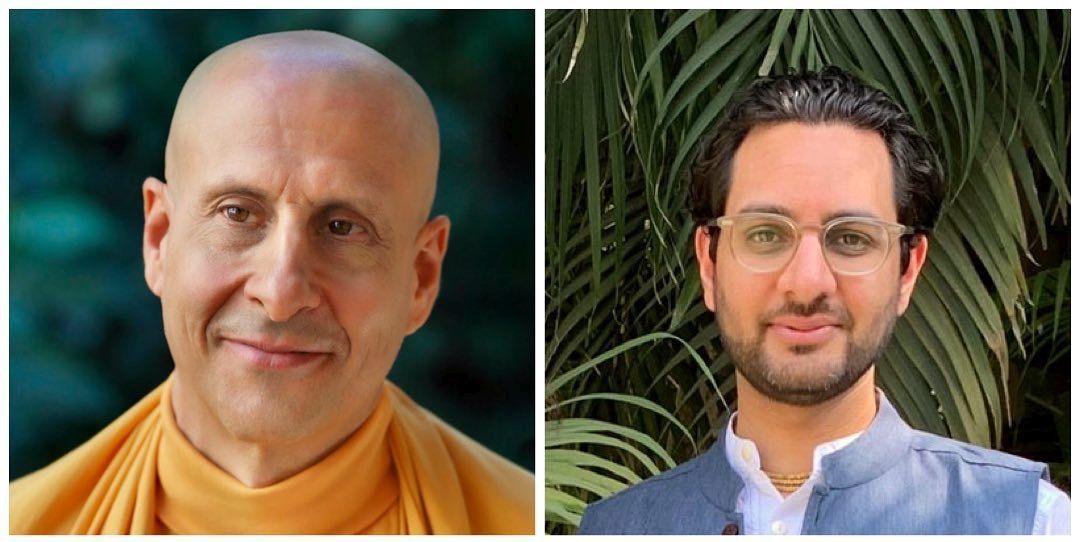 On Saturday the 24th from 11am to 12:30pm EST Ranchor Prime, acclaimed author of Hinduism and Ecology, will delve into spiritual responses to the climate crisis.
The concluding session, The Poetry of Nature, will run on Sunday October 25th from 1pm to 2:30pm EST. Here, Grammy-nominated kirtan artist and BBC radio presenter Jahnavi Harrison will reflect on how Bhakti poetry can help us to connect to divinity more through a deeper appreciation of the natural world.
"Within the Sacred Ecology Forum, we've been discussing the prevalence of grief and disorientation this year," says co-organizer Allegra Lovejoy." While plenty of this year's disasters have been environmental ones, exacerbated by climate change – such as wildfires, hurricanes, and mass death events of birds – there's a new crisis in the news practically every day. We didn't want the very serious environmental events and natural disasters to be overshadowed by the political and public-health news cycles, so we wanted to create a space to highlight these before the election."
"Because this is such a stressful time," Allegra adds, "We wanted to create programs that help people process what's happening, rather than just repeat the information. There is so much to grieve and so much to lament. There's also a lot of guilt out there for the ways we have contributed to climate change, the ways we as consumers have turned a blind eye to the fossil fuel economy and to racist systems, the ways we have not stood up for what's right and are now in this situation. By creating these programs as spiritual spaces, we are creating a space to name and acknowledge the grief and the struggle. It's also a chance to get some spiritual perspectives from people who have dedicated their lives to spiritual practice, and who have also been engaged in environmental and civil rights work."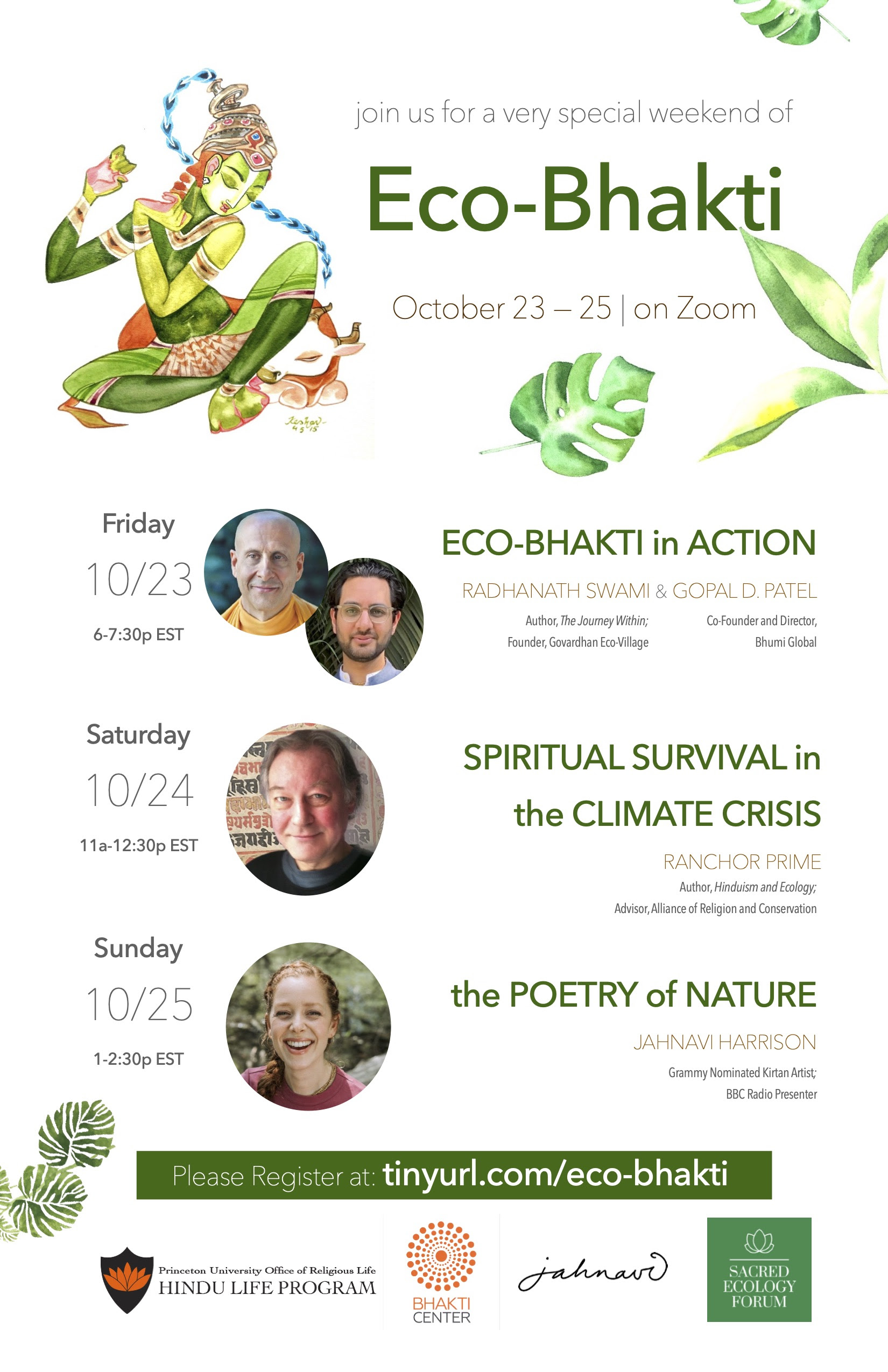 Please register at https://tinyurl.com/eco-bhakti, and you will be sent Zoom links to join at the time of the events.
[
eco-village
]