for ISKCON News on June 21, 2018
If you're looking for a Krishna conscious soundtrack to boating, swimming or driving with the top down this summer, you could certainly do worse than breezy EDM/pop album "Summer Krishna." Nearly every track's lyrics comprise entirely of the Hare Krishna mantra, set to infectious tunes, uplifting beats and synths, and soaring backing vocals.
Quite different from the usual big releases from the kirtan world, it's an attempt by creator Chandrashekhara Acharya Das (Cyril Wohrer) to reach a broader audience and "dovetail" a lifelong dream into service.
And it's been an interesting life. Half-French, Chandra grew up in both Los Angeles and Paris. In 1993, he received one of Srila Prabhupada's books on his way to France to do a year abroad at the Sorbonne University. He was inspired to go to ISKCON's preaching center in Paris, where hearing kirtan from a visiting Bhakti Charu Swami sealed the deal.
Taking initiation from the Swami, Chandrashekhara travelled with him as his personal assistant from 1999 to 2003 – an eye-opening trip that revealed to him for the first time ISKCON's worldwide scope across Europe, South Africa, Mauritius and Fiji.
That global perspective grew when Chandra found himself hand-picked as lead singer of the band Village of Peace on Indradyumna Swami's Polish tour, replacing Sri Prahlad Das. This despite the fact that Chandra had never been a musical performer before – although as his mother was on the board of directors of the LA Opera, music was in his blood.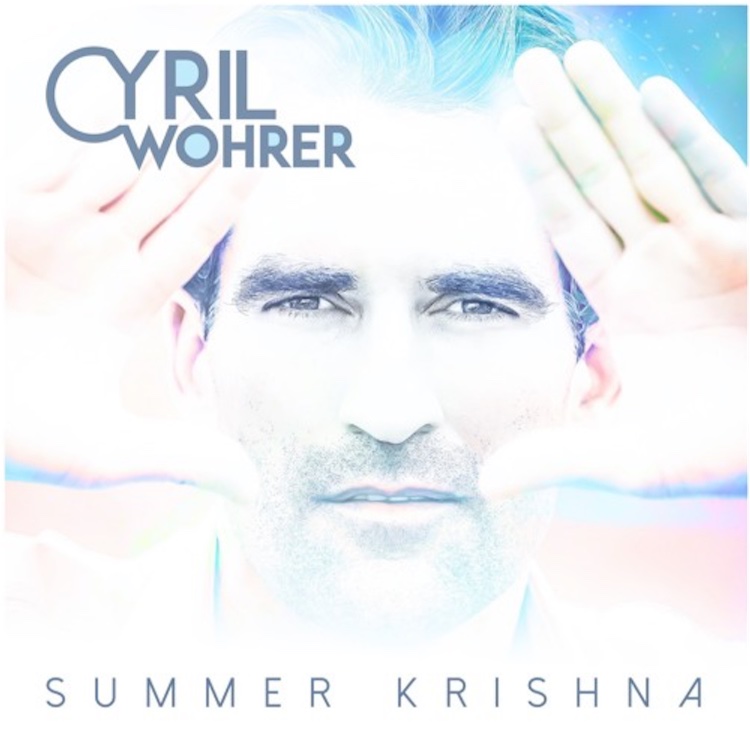 The cover of Summer Krishna
With Chandra, Village of Peace changed its name to 18 Days, after the duration of the Battle of Kurukshetra, and morphed from reggae into a more pop-rock sound. With lyrics condemning animal slaughter and materialistic civilization, while inciting revolution and love of God, the band's high point was performing in front of ten thousand people at Woodstock Festival.
"Seeing them all jumping up and down and chanting Hare Krishna was a deeply moving experience for me," Chandrashekhara says.
Outside of Woodstock, 18 Days played to much smaller audiences in port towns along the Baltic Sea Coast; and the band never "made it" in the music industry.
"But I think Krishna fulfilled my desire to be onstage, and to help spread Krishna consciousness through music, like my heroes Shelter," says Chandra, who calls Shelter lead singer Raghunath Das (Ray Cappo) "one of the great contemporary poets."
After 18 Days, Chandra put music on hold and returned to college in 2008 at the behest of another inspiration, Hridayananda Das Goswami. He wanted to learn how to present Krishna consciousness in a philosophical way, so a degree in religious studies at UC Santa Barbara was followed by a Masters in Theology at Oxford.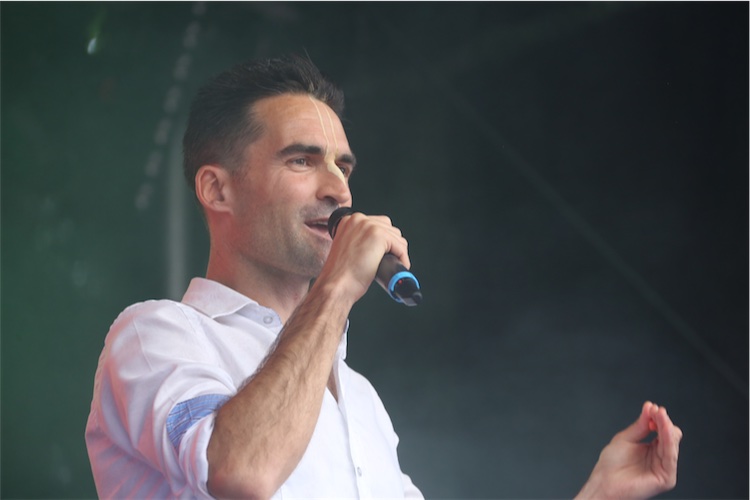 Chandrashekhara performs Summer Krishna songs at the Just Love Festival in Germany
But Chandrashekhara felt that music was part of him, and couldn't completely leave it behind. Rather than "falsely renouncing" it, he wanted to apply the principle of "yukta vairagya" taught by Rupa Goswami – that true renunciation is using everything in Krishna's service.
Alongside his academic work, Chandra decided to create an album in one of the most popular types of music today, EDM.
"I wanted to make an album that really glorifies Krishna, featuring primarily the maha-mantra," he says.
Always ambitious, Chandra enrolled the Grammy-winning Al Walser as producer, and Grammy-winning engineer Jeff Ellis – who has worked with Frank Ocean and Nick Jonas – to mix the tracks Summer Krishna and Into the Wind.
Vocals were recorded all over the world in studios in Moscow, Naples, Hollywood and Mayapur. Almost all of them are exclusively the maha-mantra, apart from "The Holy Name," a remix of an 18 Days song which also includes English lyrics about how the Holy Name purifies and sanctifies us; and Fils De Sachi, a groovy rock-infused number which tells the story of Chaitanya Mahaprabhu's birth in French.
The infectious Holy Name, Into the Wind and Breathe Again, meanwhile, all come with slickly produced videos available on Youtube. Breathe Again, featuring backing vocals from Mayapur International School children, is a particularly beautiful and inspirational song, and the video, with soaring drone shots over the Mayapur campus as the children dance and sing, will brighten up anyone's day.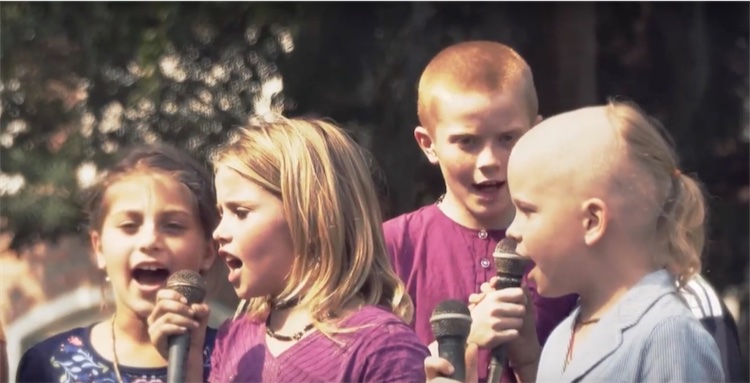 Mayapur International School students sing backing vocals in the video for Breathe Again
Since it was released in November, the "Summer Krishna" album has been a hit with devotee and yoga audiences, who have called it catchy, joyous and easy to dance to. The title track is on rotation on producer Al Walser's "US Top 20" radio show, which is syndicated and played on hundreds of affiliated radio stations worldwide – giving the album a chance to reach a broader audience. And Chandra has just taken it on the road, performing at the Just Love Festival in Germany, alongside the Kirtaniyas.
Despite the positive reception, Chandrashekhara's main goal is not making money – a challenge in today's music climate anyway. Rather, he is using his album as a "business card" to draw attention to his various ways of spreading Krishna consciousness – through lectures, seminars, Youtube videos and more.
"At 45 years old, that's what I'm focusing on long term," he says. "I don't see another album in my immediate future – but let's see what Krishna has in store."
In the meantime, he is inspired by other devotee bands spreading Krishna consciousness through their music, and hopes to see more of this type of outreach.
* * *
Buy "Summer Krishna" to support the artist here: https://store.cdbaby.com/cd/cyrilwohrer
For more info and to listen to tracks from the album, visit: http://easybhakti.com/

Check out Chandra's videos here: https://www.youtube.com/user/localbhakti
[
music
]