on Aug. 14, 2021
On August 10, Federal Minister of Food and Agriculture Julia Kloeckner chose the ISKCON Bhakti Retreat Center Goloka Dhama in southern Germany as the start of a tour with e-bikes in her ongoing election campaign. The minister is running for the federal elections on September 26, 2021, and Goloka Dhama in the small village of Abentheuer is part of her election district.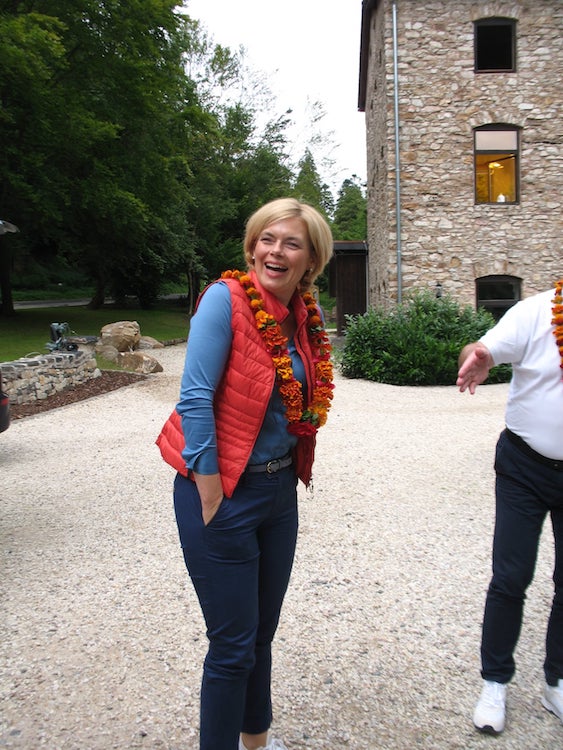 The relaxed minister during her visit to Goloka Dhama
The politician informed herself about the plans to build a meeting place on the site of the Bhakti Retreat Center as a center for body and mind with a new hotel and a building for yoga and meditation. The start of the project is planned for 2022, with an investment of around eight million euros (equivalent to 9.5 million US dollars ).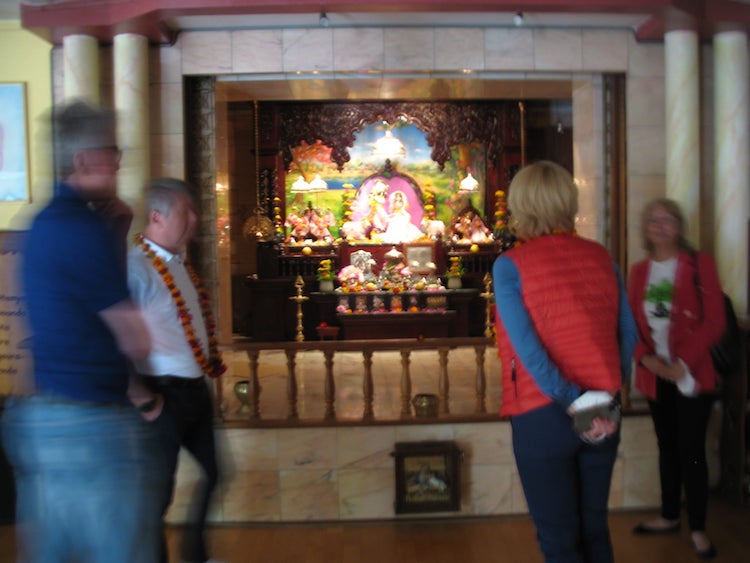 Minister Kloeckner in front of the altar in Goloka Dhama where Sri Sri Radha-Madana Mohan is worshipped. It is the only Radha-Krishna temple in Germany.
Julia Kloeckner has been a federal minister in Angela Merkel's government since 2018.
Goloka Dhama was founded in 1996 on the edge of the Hundsrück National Park. The former wooden mill has been transformed into a spiritual oasis of reflection, healing, and development, amidst ancient trees, crystal clear streams, and enchanting forest glades. The devotees maintain good contact with neighbors and local authorities.
[
germany
] [
goloka-dhama
] [
julia-kloeckner
]