for ISKCON News on March 11, 2019
Food For All, a prasadam distribution charity run by Parasurama Das, held a grand "re-opening" for a unique café in Watford, England near Bhaktivedanta Manor on February 25th.
The café was previously known as Gokula and was run by the late Bhaja Hari Das, who passed away from a heart attack.
Food For All took it over two years ago. "I began giving out free meals every Monday, and it became very popular," says Parasurama. "130 homeless people came the first time.
With the re-opening, Food For All has changed the name to "One Vision Café" and turned it into a 'Pay As You Can' eatery.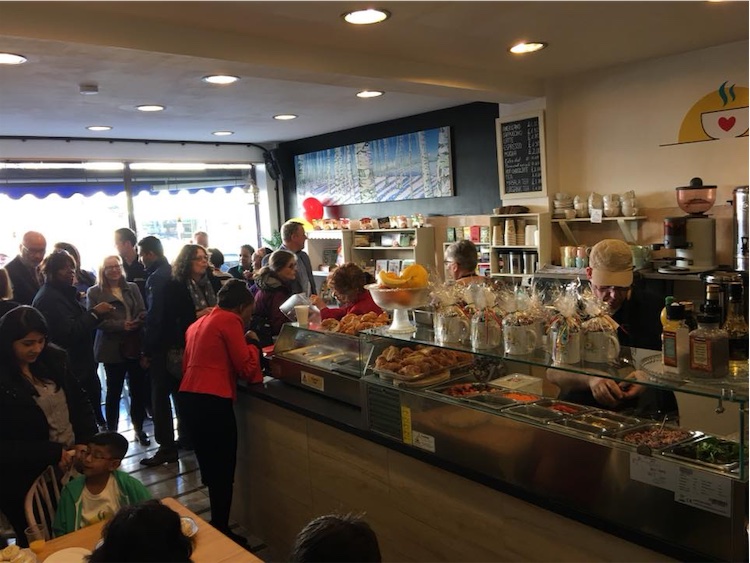 People crowd into the busy cafe
"In other words, if you have only two pence in your pocket, you can still have a full meal," says Parasurama.
On Mondays he will continue to serve completely free prasadam to all-comers, while the rest of the week will be Pay As You Can.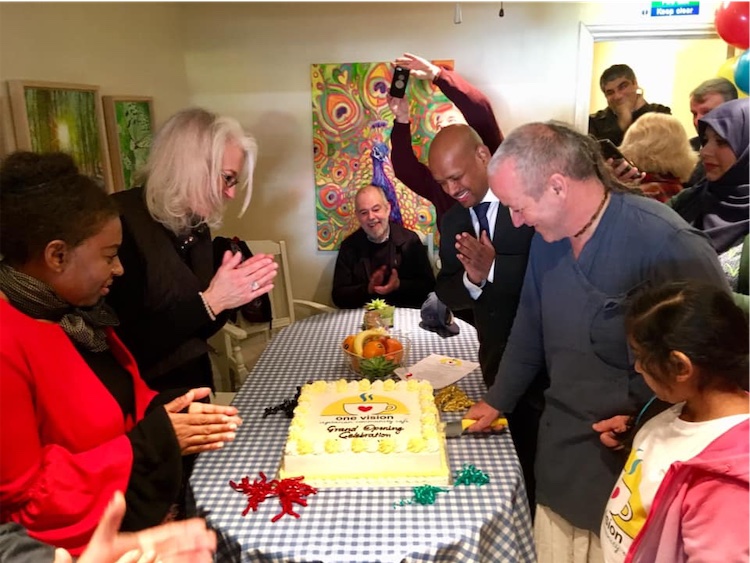 Food For All Director Parasurama Das cuts the grand opening cake
One Vision Café is a multi-faith community project that is a strong partnership between ISKCON/Food For All, the Seventh Day Adventist Church, and Watford Council.
Watford Football Club, who are number seven in the Premier League, are also major supporters, as are Watford's Mayor and police department, along with local politicians, charities, and businesses.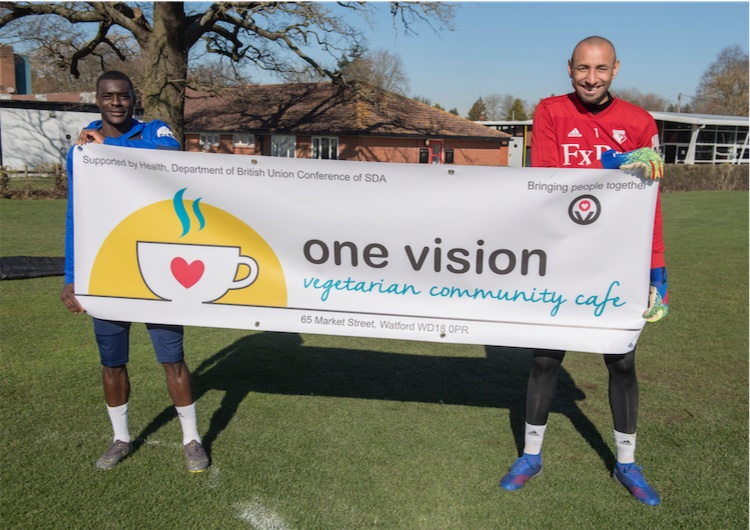 Footballers from Watford Football Club support One Vision Cafe
Many supporters enjoyed a delicious feast of subji, rice, papadums, pakoras, salad and cake at the opening.
"The cafe is beautiful, clean and friendly," Parasurama says. "So many people came for the opening ceremony that many couldn't get through the door. The Mayor loved the taste of so many different preparations, and remarked that only people who serve out of love can produce such food."
[
food-for-all
] [
restaurant
] [
uk
] [
watford
]