Hare Krishna charity Food for All has been given government approval to serve free vegetarian meals to London's homeless people during the UK's Coronavirus lockdown.
The COVID-19 Pandemic has particularly affected London's most vulnerable. Many services for homeless people have shut down. Schools have also closed, meaning the nearly 1.3 million children who receive free school meals because they come from low income families will be going hungry.
"Almost all the charities have closed down in London due to the government's lockdown policy, thus creating a vacuum in many services," says Food For All Director Parasuram Das (Peter O'Grady). "And as time goes, there is a serious danger of food shortage and people lacking the resources to buy food."
He adds: "The government recommended everyone go into isolation except essential workers. Our prasad distribution services now fit into the essential work category. The health risk is there, but we are following government advice and have a robust health and hygiene strategy in place."
During the lockdown, Food For All's certified kitchens in Holborn, Central London plan to increase their distribution from 2,200 free plates of prasad daily to 20,000 plates.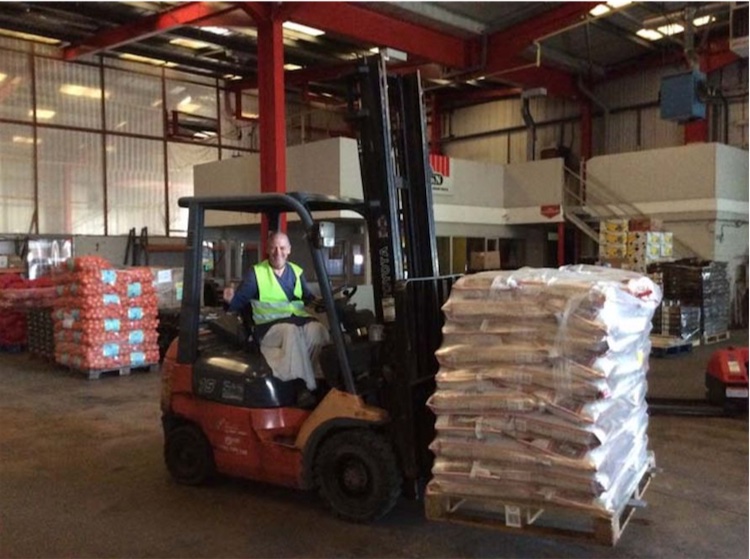 According to Parasurama, the kichari Food For All will distribute includes "curcumin, found in the spice turmeric, which has antimicrobial properties," and "ginger, a natural antibiotic." He also quotes the purport of Bhagavad-gita 17.8: "Therefore to make food antiseptic, eatable and palatable for all persons, one should offer food to the Supreme Personality of Godhead."
Food For All has been serving London since 1988, winning commendations such as the City Of London's Sustainable Cities Award and the Novelis Recycling Scheme Of The Year Award. So the charity is well established to help people during the COVID-19 Pandemic.
"We have thousands of volunteers coming from our Extinction Rebellion (a global environmental movement) friends, but we need to raise an extra £100,000 to get us through the next eight weeks," Parasuram says.
"We have the people, we have the facilities and we have the infrastructure to be able to do this. We just need your support in raising funds. We need £2,500 to provide 20,000 meals per day a cost of just 12.5p per meal. Please consider donating to help up feed the most vulnerable people in society right now."
Food For All is also looking for volunteers to help prepare and distribute meals.
To help or find out more, please contact (+44) 07946420827 or visit www.foodforalluk.com
Charity Registration No: 1077897
[
food-for-all
] [
parasurama
] [
prasadam-distribution
]