for ISKCON News on Aug. 8, 2018
The internationally renowned street and fine artist Kardami Kapila Das, a former of the K. Art Collective recently visited St. Petersburg to paint a mural by invitation of 'Fortunate People' team - worldwide mantra flash-mob dedicated to spreading Love & Peace.
Over the course of 7 days the artist created a mural that covers a large inner wall at in an old industrial complex celebrating its transition from a nuclear equipment factory into a social hub for art and culture.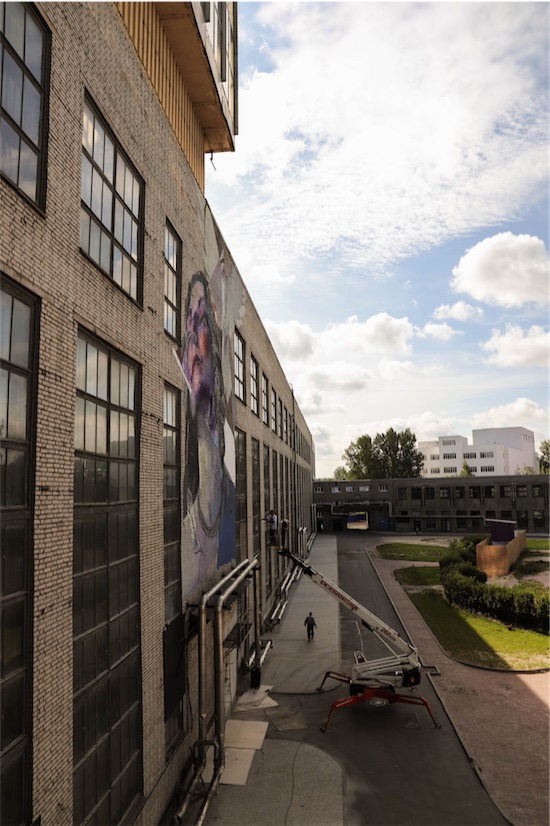 The artist at work
The artwork depicts a beautiful face of Nityananda (whose name literally means 'eternal bliss') with a white dove, symbolising the unfolding new era of love & peace predicted in many ancient prophecies. The event organizers share that the main goal of the artistic collaboration is to utilise the power of art to spread the idea of love, peace and unity worldwide.
'Fortunate People' is an innovative spiritual project that shares an unique mantra known to humanity for thousands of years. WIth already over 11 thousand people who've taken part and 1500 videos uploaded, the flash-mob has become popular in a number of countries.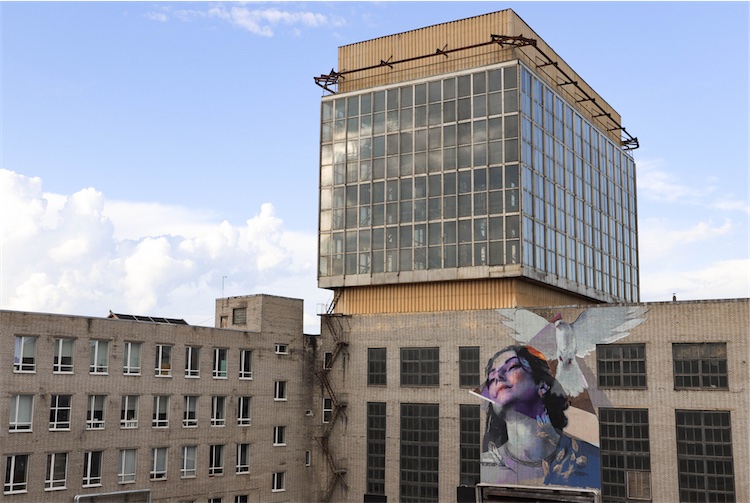 The mural depicts Lord Nityananda
'This beautiful mural celebrates the true purpose behind art of inspiring and uplifting one's consciousness. This mural reminds us of well used but less praсtised profound understanding of simple living and high thinking' shares Shaktyavesha Avatara dasa, one of the FP's team leaders and event organizer.
* * *
Find out more: fortunate-people.com / instagram.com/fp_ambassadors
[
art
] [
fortunate
] [
graffity
] [
painting
] [
people
] [
petersburg
] [
russia
] [
st.
]