for ISKCON News on April 13, 2018
With its ambitious new development project, ISKCON's Gita Nagari farm in Pennsylvania is inviting devotees to move to the community to experience Krishna conscious village life.
Founded by Srila Prabhupada in 1974, Gita Nagari is an optimal setting to practice his vision of simple living, high thinking. It has 350 lush green acres, a vegetable garden, 80 protected cows, and its own dairy, all centered around the temple of Sri-Sri Radha Damodar.
Its new "Gita Nagari Lifestyle" project, run by former solar panel salesman Gaura Prema Das, aims to position Gita Nagari as a more convenient retreat / retirement option for U.S. devotees than Mayapur or Vrindavan. People of all ages, of course, are welcome.
"We get a lot of devotee visitors, and many of them have expressed that one day they'd like to come and live here," explains community president Dhruva Das. "That's what inspired Gita Nagari Lifestyle. Our eventual goal is to become as sustainable and self-sufficient as possible, so that people can get basic necessities like milk, vegetables, and shelter without the complications of city life."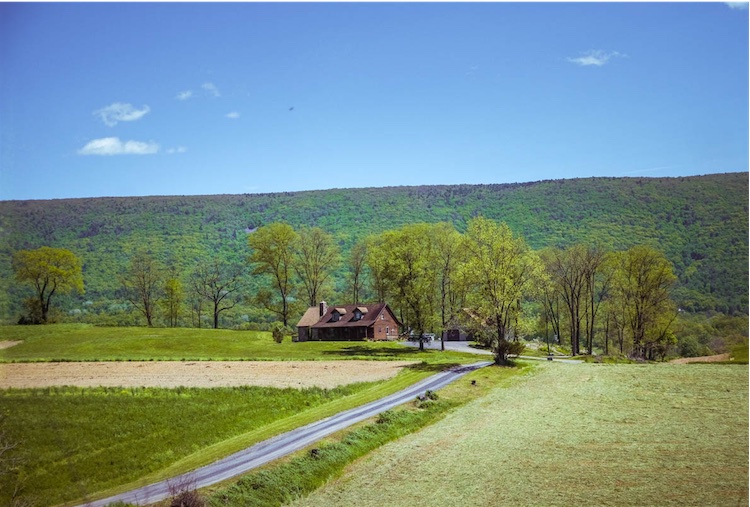 Life on the beautiful 350-acre Gita Nagari farm is peaceful and conducive to spiritual life
One of the first goals for Gita Nagari Lifestyle is providing homes for devotees. Two attractive prototype rural cottages will be built by the end of the year; orders are being taken throughout 2018 to build a total of fifty cottages on a first-come, first served basis, with construction starting next year. One, two, and three bedroom options are available. On top of the purchase price, devotees will pay a monthly levy similar to an HOA fee.
Retirees and others will have plenty to keep themselves busy at Gita Nagari – worshipping the Deities, caring for the cows, working in the gardens, etc – but all services will be purely voluntary, without any pressure or obligation.
Meanwhile the surrounding community is being developed to create an idyllic setting. A new 15,000 square foot goshala was completed last year to protect the cows, an essential part of the Vedic lifestyle. Built with a cost-share grant funding from the USDA, it is state-of-the art, with a staggered roof design for better airflow and a bedded pack floor for warmth, comfort and hygiene.
"We live in stressful times, and brushing, hugging and interacting with the cows brings about a calm and relaxed feeling," says Dhruva. "It helps us connect with our hearts more rather than just being in our heads."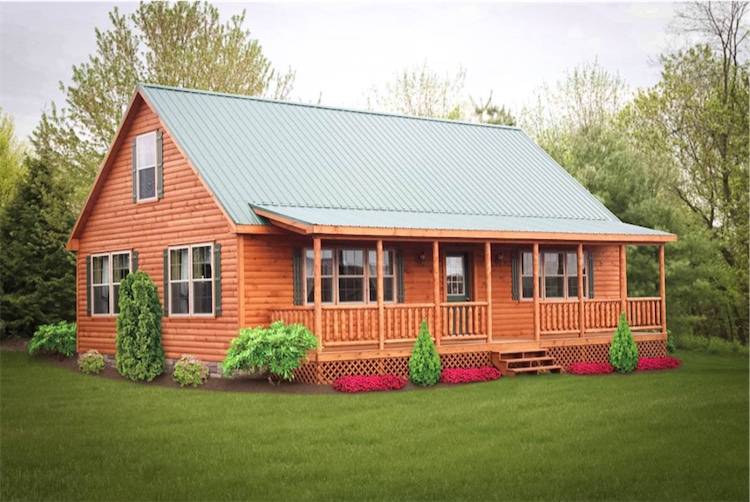 Fifty 1, 2 and 3 bedroom cottages are being built for prospective residents
At Gita Nagari's Dairy, the only certified slaughter-free dairy in the USA, 350 gallons of milk are being produced every week.
"The Dairy is viable and sustainable," says Dhruva. "We sell and ship all of our milk, along with our own cheeses like cheddar, Havarti, Colby, mozerella, pepperjack, and paneer. As a result nearby ISKCON temples like Towaco, Central New Jersey, the Bhakti Center and the D.C. Potomac temple have all switched over to ahimsa milk only for offering to their Deities."
Food production-wise, so far Gita Nagari has been growing only about a quarter of an acre just for Radha Damodar – but this year, there's a plan to start maintaining three to five acres of vegetables including eggplant, squash, bell pepper, and carrots.
Another major goal of Gita Nagari Lifestyle is to further increase outreach impact through Bhakti Yoga Retreats. Already, Gita Nagari is an active center, holding many Vaishnava retreats that draw devotees from around the country, such as Romapada Swami's Memorial Weekend. It is also becoming a popular annual pilgrimage spot for those along the East Coast.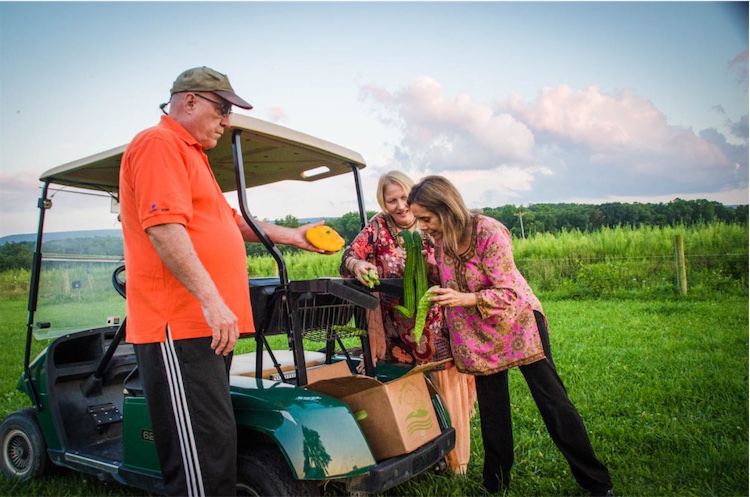 Harvesting vegetables from the farm
Three guesthouses currently accommodate visitors, while plans are underway to renovate several abandoned buildings on the farm to create more.
Gita Nagari also hosts many students from local universities who want to do volunteer work, giving them an experience of life on a working eco-farm and animal sanctuary with a spiritual outlook.
Other outreach projects include yoga and health retreats, and a food distribution program where Gita Nagari partners with a local foodbank to feed 150 families in need every week.
On an internal level, Gita Nagari devotees practice nonviolent communication, creating a peaceful environment and good relationships.
"I think the Gita Nagari Lifestyle project will enhance the overall sanga for both devotees moving here and those already living here," says Dhruva. "And in that way, I hope we can see how to develop the vision Srila Prabhupada had for Gita Nagari together."
* * *
For more information, please visit our website: www.gitanagarilifestyle.com.
Or contact Gaura Prema das atgpdas@gitanagarilifestyle.comor (626) 203 9659
[
farm
] [
farming
] [
gita
] [
nagari
]