for ISKCON News on June 3, 2018
Due to significant health challenges, Hari Sauri Das has retired from active service as the Co-Director of the Bhaktivedanta Research Centre (BRC) in Kolkata, West Bengal.
Hari Sauri, well-known for his Transcendental Diary book series about his time as Srila Prabhupada's personal servant, served with the BRC since its inception in June 2009.
From the beginning he was instrumental in its work collecting and preserving important historical documents of ISKCON's Gaudiya Vaishnava lineage, according to Srila Prabhupada's instructions.
Currently in its physical library in Kolkata, the The Bhaktivedanta Research Centre has a catalogue of over 20,000 works, which are also gradually being posted online at http://brcindia.com/.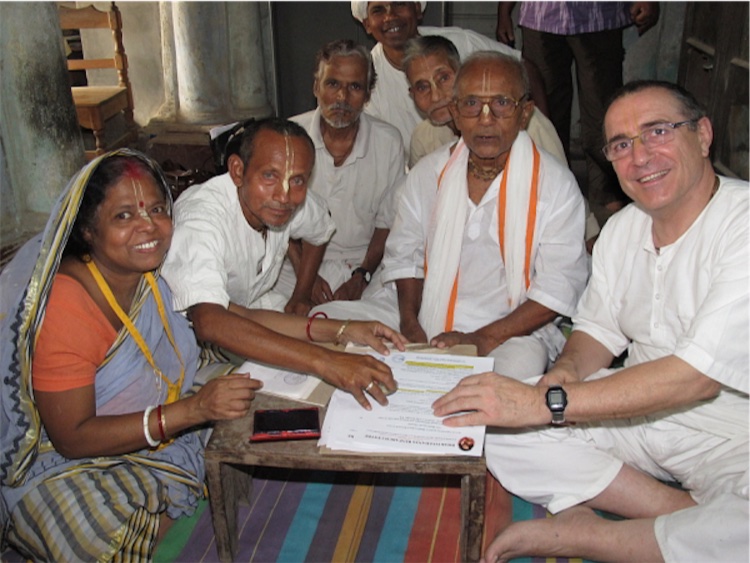 Hari Sauri Das signs an agreement with the managing commitee of Bhaktivinode Thakur's birthplace to catalogue and manage his original works
The BRC will continue in Hari Sauri's absence under Co-Director Pranava Das and a team of inspired, enthusiastic devotees from ISKCON Kolkata, Mumbai and Mayapur.
Venugopaldev Das, a disciple of Radhanath Swami based in Mayapur, will become the new Dean of Finance, which was one of the primary services Hari Sauri handled.
"I am confident this team will ensure the integrity of the BRC operation to the best possible standard," says Hari Sauri. "During the last few months I have been working with Pranava Prabhu and others to ensure that the project continues effectively up to the high standards we have already established, and will continue to expand its services."
The BRC's library has saved and preserved many important and rare works by Vaishnava Acharyas that were rotting and could have been lost forever.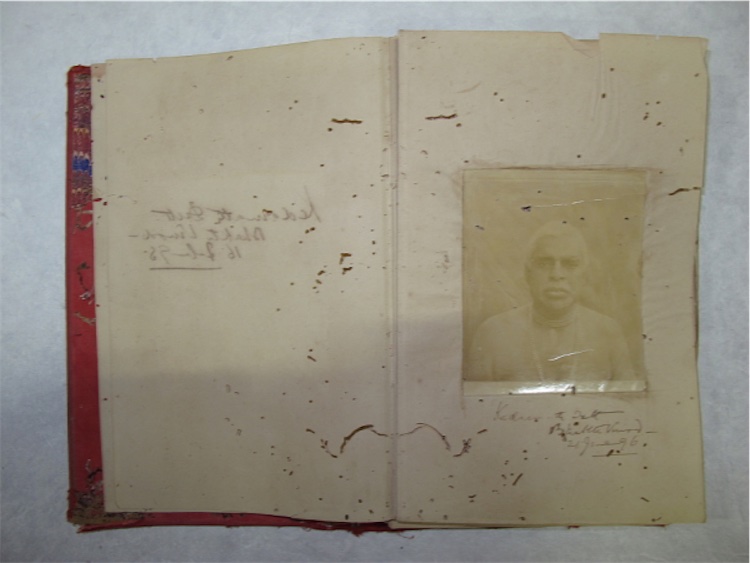 Bhaktivinode Thakur's autobiography
These include the last will of Srila Bhaktisiddhanta Sarasvati, written sixteen hours before his departure; the only known copy of Sarasvati's personal diary; and the never-published Rasa Rasodayaby Srila Bhaktivinode Thakur.
There are also hand-written manuscripts of Jayadeva's Gita Govinda, Raghunath Das Goswami's Mukta Charita, and Gopala Guru's Bhajana Paddhati, as well as a complete copy of Chaitanya Charitamrita from 1760.
Besides these the BRC also has many manuscripts by Rupa Goswami, Sanatana Goswami, and Gopal Bhatta Goswami, as well as all the major Puranas and Vedas.
More recently, the Research Centreacquired the government work-records of Bhaktivinoda Thakura from 1866 to 1892. And staff have just completed the de-acidification and lamination of Svalikhita Jivani, the hand-written autobiography of the Thakura; a 200-page song book hand-written by him; and 40,000 pages of Nadia Prakash, the daily newspaper published by Srila Bhaktisiddhanta Sarasvati.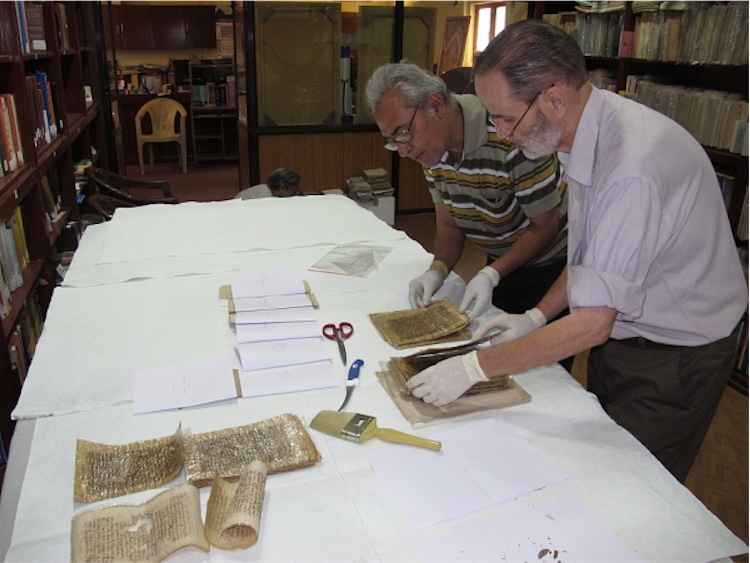 Staff at the BRC work on preserving ancient manuscripts
According to Hari Sauri, the future is bright, with many exciting plans in the pipeline. Currently, the BRC is cooperating with a project run by the Oxford Centre for Hindu Studies.
"Needless to say, the BRC depends upon the generosity and support of our donors," he points out. "Many of you have generously contributed to our membership program, and my sincere request is that you continue to do so with full enthusiasm and confidence."
* * *
Please visit the Bhaktivedanta Research Centre online here: http://brcindia.com/

[
bhaktivedanta-research-center
] [
calcutta
] [
hari-sauri
] [
kolkata
]