for ISKCON News on Dec. 20, 2019
The reelected Member of the British Parliament for Harrow East, Mr Bob Blackman made history this week.
During the traditional swearing-in ceremony within Parliament's main debating Chamber, in his right hand he took a copy of Bhagavad Gita As It Is, along with the traditional King James Bible.
Bob Blackman MP is a Vice Chair of the Parliamentary Group Conservative Friends of India.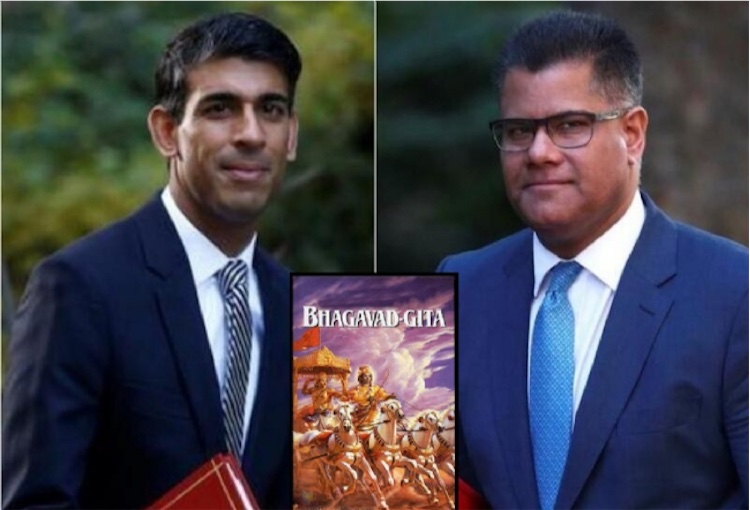 Menwhile, two UK lawmakers Alok Sharma and Rishi Sunak took oath on the Bhagavad Gita while swearing in as members of the parliament in the new House of Commons on Tuesday. Alok Sharma is a minister in the British cabinet, Rishi Sunak is the Chief Secretary to the Treasury.
[
bhagavad-gita
] [
britain
] [
parliament
]