for ISKCON News on Feb. 8, 2018
Over 100 new people committed to chanting at least one round of the Hare Krishna mahamantra everyday at a week-long Bhagavata Saptah discourse from 9th February to 15th January in Surat, India.
Almost 1,500 devotees thronged to hear the discourse based on the story of Prahalada Maharaja in the Srimad Bhagavatam, delivered by Chandra Govinda Das, an eminent exponent of Srimad Bhagavatam, who is a disciple of Radha Govinda Swami.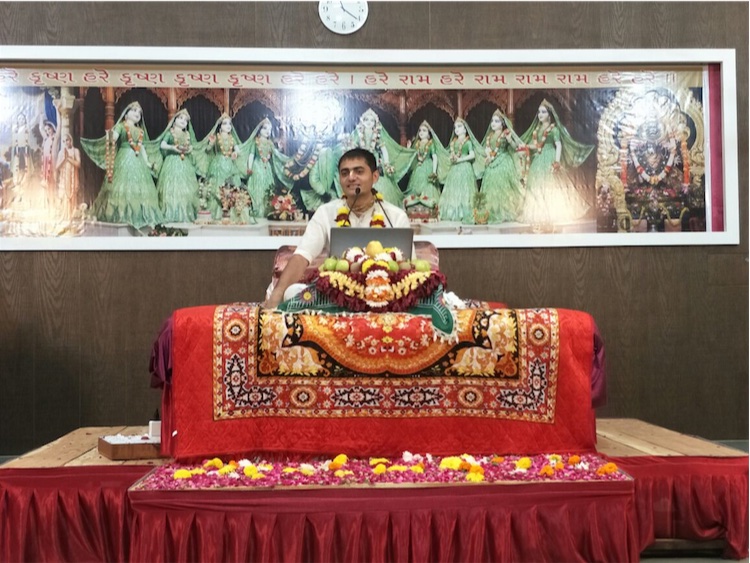 "The lectures started with melodious kirtan and bhajans every day," said Ramanatha Das, one of the organizers of the discourse. "People listened to the story of Prahlada Maharaja and the glories of Lord Nrsimhadev with rapt attention. We also served a sumptuous vegetarian prasadam dinner every day after the discourse."
The city of Surat has a long history of regular Bhagavatam discourses organized by various congregation groups, usually attended by thousands of people.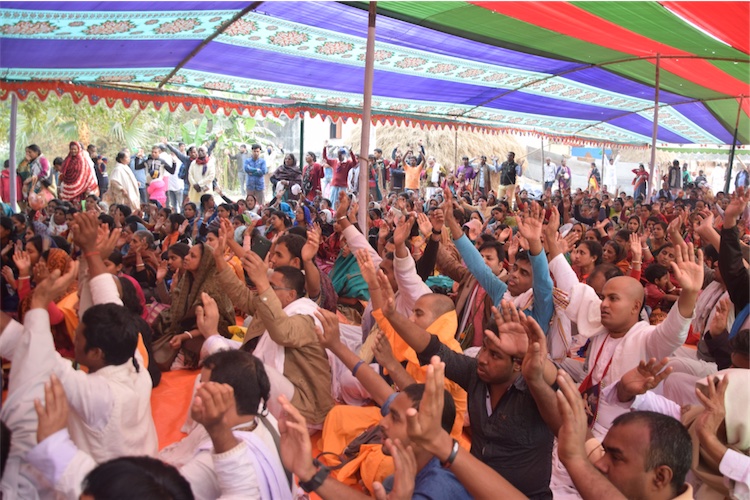 "When Srila Prabhupada visited the city in 1971, the entire city turned up to receive him and welcome the visiting devotees from America and Europe," explained Chandragovind Das. "Ladies, men and children lined rooftops and street corners throwing flower petals at Srila Prabhupada and the devotees. The Mayor of Surat declared a holiday to allow the residents to participate in the harinama sankirtana festival organized by devotees. At that time, Srila Prabhupada said that 'Surat was a city of devotees'. Today, we can see that Srila Prabhupada's vision for Surat is unfolding steadily as it has the largest congregation and the maximum number of weekly satsang programmes in the state of Gujarat."
[
chanting
] [
mahamantra
] [
satsang
] [
surat
]