The international conference: "Sustainability, Spirituality, and Simplicity (3S): Environmental sustainability redefined through simple life practices and integrated spirituality" will be on 22nd-23rd May 2021 held virtually with morning and evening sessions. World-renowned experts in eco-theology, environmental sustainability, and scriptural knowledge from the United States, Australia, and India will participate as keynote speakers. The conference will have a blend of oral presentations and virtual poster sessions.
Environment and human existence, being fundamental components of the same ecosystem, are highly intertwined because of their continued interactions. As we stand today in the 21st century, mankind is looking back to the ecological disbalance caused by its rapid and complex sociological transformation, viz., large-scale urbanization and industrialization grounded on greed and short-sightedness. A careful analysis of the cultural legacy left behind many traditions across the globe suggests revisiting our age-old spiritual and cultural practices which are based on a simple lifestyle.
Vedic tradition counts earth as one of our seven mothers. Even in our great spiritual tradition, Bhagavat Gita, different components of our ecosystem are attributed with divinity to them and all living beings including trees and animals are supposed to be carrying the particle of divinity. So, a culture of respect and care was automatically built into the very fabric of a simple lifestyle in bygone ages. Thus, spiritual culture based on simple lifestyle practices was a highly sustainable model of ecological balance.

In order to create a timely awareness of such a crucial issue, the Institute for Science and Spirituality (ISS), the scientific research wing of ISKCON Delhi is organizing the conference. The event is likely to be participated by around 1000 students, professors, scientists, religionists, and environmentalists. The program will be organized around four areas of convergence:
-Environment and eco-theology
-Environmental sustainability through Spirituality
-Sustainable living through simplicity and spirituality
Environmental sustainability through social and cultural heritage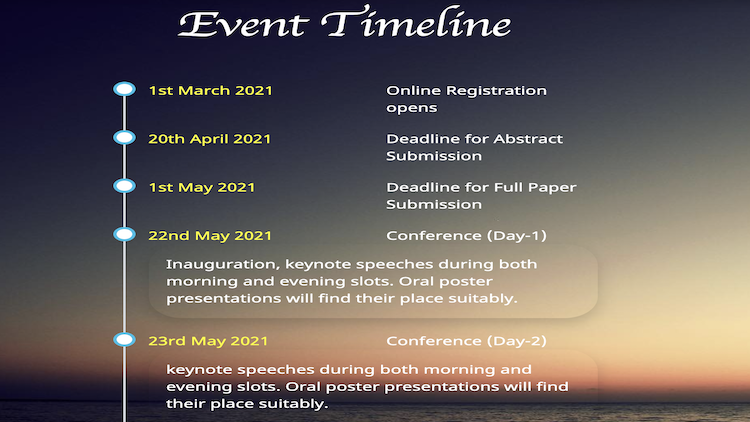 Register here: https://iss.iskcondelhi.org/3s/ | issdelhi.info@gmail.com | +91-99710-29784 | Rs. 200/10 USD
[
academic-conference
] [
environmental
] [
spiritual
]