for ISKCON News on Feb. 22, 2019
On February 14th, army vehicles carrying soldiers on Jammu Srinagar National Highway were attacked by a terrorist in Pulwama districtof Jammu and Kashmir. In this attack, more than 40 Central Reserve Police Force soldiers were martyred.
On February 17th, more than 70 devotees of ISKCON Ahmedabad performed a special harinam sankirtan on street of Ahmedabad in the morning for the soldiers who laid their lives in a horrible terrorist attack.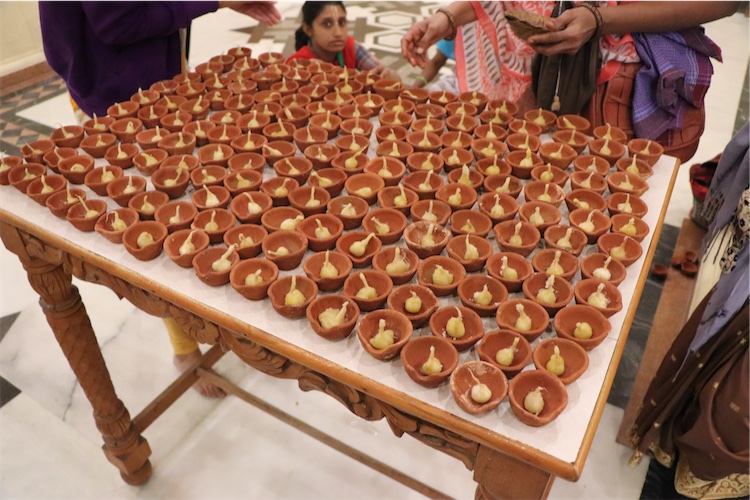 In the evening, devotees of ISKCON led a kirtan from 5 pm to 8 pm and lamp were offered before the deities of Sri Sri Radha Govindaji. Thousands of visitors joined the devotees in expressing their sorrow.
All the devotees and visitors prayed for the peace of souls of the soldiers and prayed to the Lord to give strength to the families of the martyred soldiers.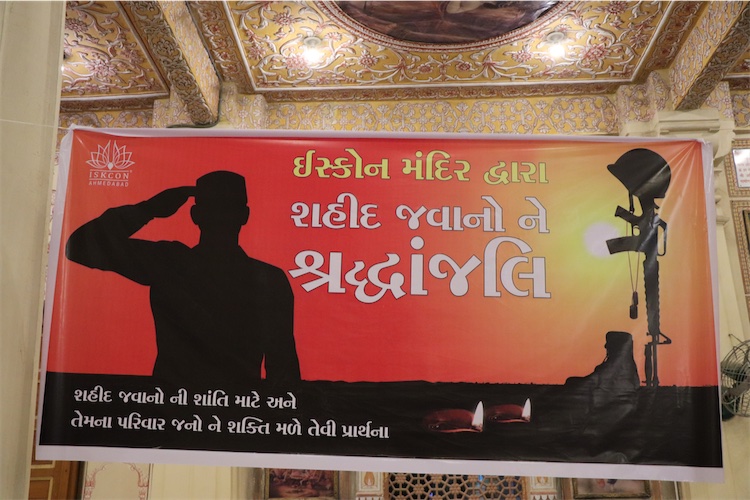 [
ahmedabad
] [
jammu
] [
kashmir
] [
terrorism
]