for ISKCON News on Aug. 24, 2016
Celebrations of the 50th Anniversary of ISKCON are here and ISKCON Cape Town hosted a formal banquet in honour of ISKCON's 50th anniversary with around 120 attendees. This included VIPs, influential friends of ISKCON in Cape Town and religious leaders. The evening was a wonderful combination of information sharing about Srila Prabhupada and ISKCON as well as entertainment, over a sumptuous dinner of Krishna prasadam.
The venue was beautifully decorated and the guests were seated at round tables. Subhag Swami was the first keynote speaker who introduced the evening with information sharing about Srila Prabhupada and ISKCON while sprinkling gems of spiritual enlightenment into his presentation to the assembled guests and devotees.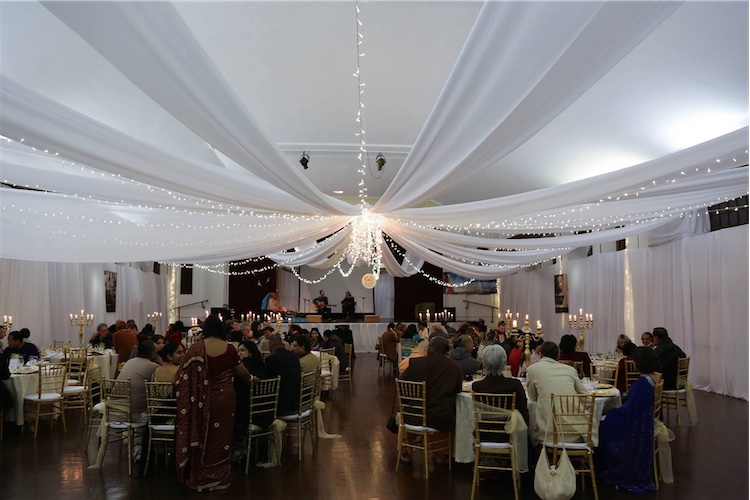 Among the participants of the event was Alderman J P Smith and Councillor Xanthea Limberg, both Cape Town Mayoral Committee members, Dr Brandon Jung the national director of Heavenly Culture, World Peace, Restoration of Light (HWPL), Minister Anroux Marais who is the Western Cape Minister of Cultural Affairs and Sport, Puneet Kundal the Consul General of India and Councillor Ian Iverson, the councillor for the ward in which the venue is situated. There were also a great variety of local religious leaders from various religious denominations.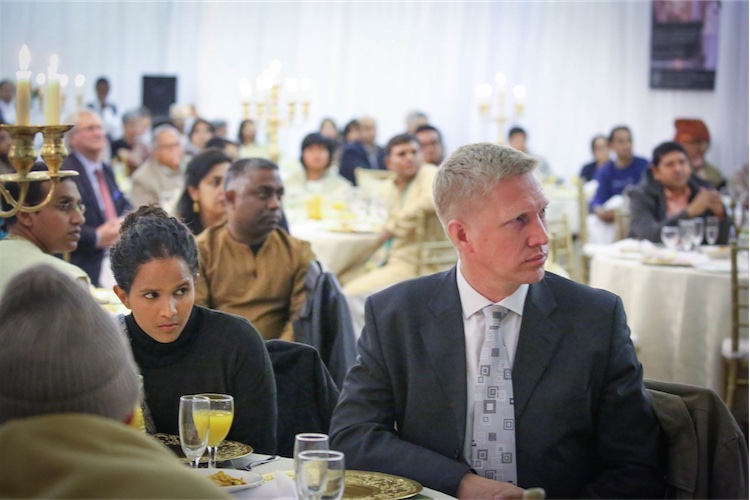 Alderman J P Smith, Councillor Xanthea Limberg, Dr Brandon Jung and Minister Anroux Marais all addressed the assembled guests and devotees wishing ISKCON well in its 50th anniversary celebration. They were all awed by the values and contributions ISKCON, who is often thought of as minority group, has made to society. Medhavi Dasa who is the Regional Secretary of ISKCON South Africa and disciple of Srila Prabhupada also addressed the gathering.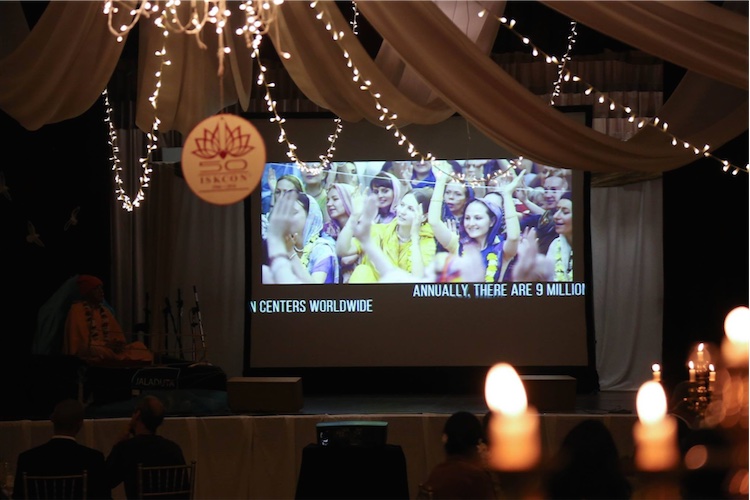 There was a screening of "Hare Krishna – Fifty years of Joy and Service" showcasing ISKCON's achievements around the world, which all the guest enjoyed. Smita Krishna Dasa gave a presentation about the history of ISKCON in South Africa from the time of the earliest visits by devotees. His presentation also documented Srila Prabhupada's visit to South Africa in 1975 and the development of the ISKCON Cape Town temple from the beginning to the present time.
The banquet proved to be a great success and the guests left with a deep impression of the glory of Srila Prabhupada and the achievements of ISKCON locally and around the world.
[
cape-town
] [
south-africa
]