on Nov. 8, 2016
One thousand Russian devotees, friends of Krishna and Indian community members gathered to celebrate Diwali in spectacular style in Moscow on Saturday October 29th.
The crowd packed out a rented auditorium in ISKCON Moscow's Kuusinena Street building, just ten minutes' drive from the Kremlin.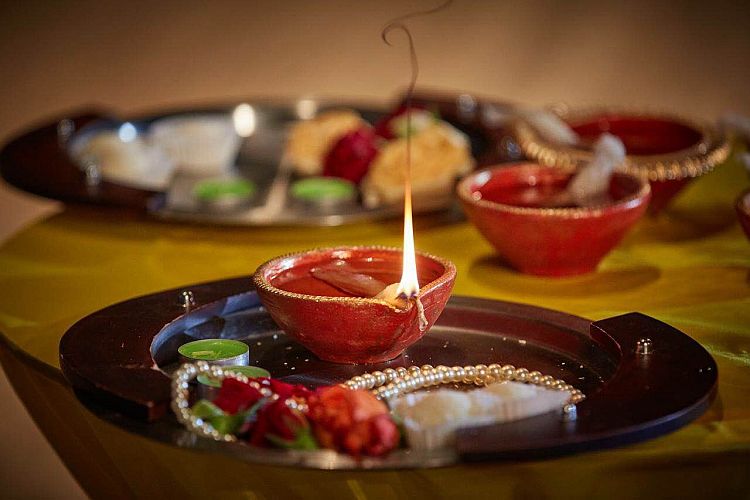 The afternoon was a cultural event to commemorate welcoming Lord Rama and his wife Sita Devi, the heroes of the epic Ramayana, back to their capital Ayodhya.
As guests arrived at 3pm, they entered a foyer decorated with colorful chalk mandalas on the floor, where they could offer lamps to Lord Rama.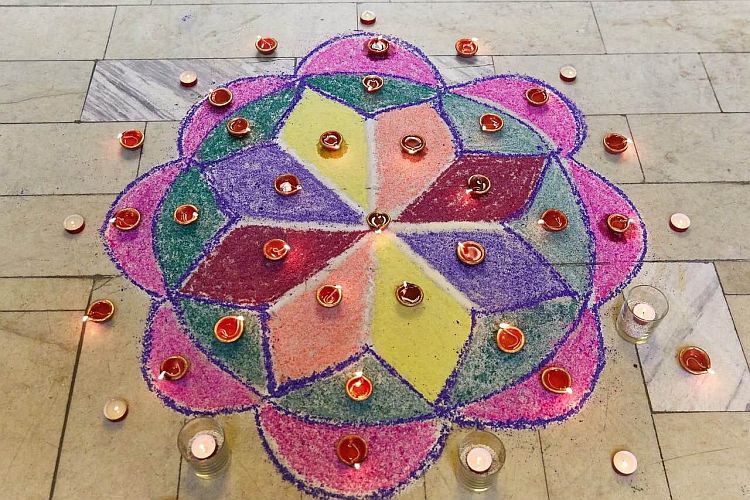 Since it was the sacred month of Kartik too, they also offered lamps at a beautiful altar of Lord Damodar and mother Yashoda, while a recording of the Damodarastakam bhajan played.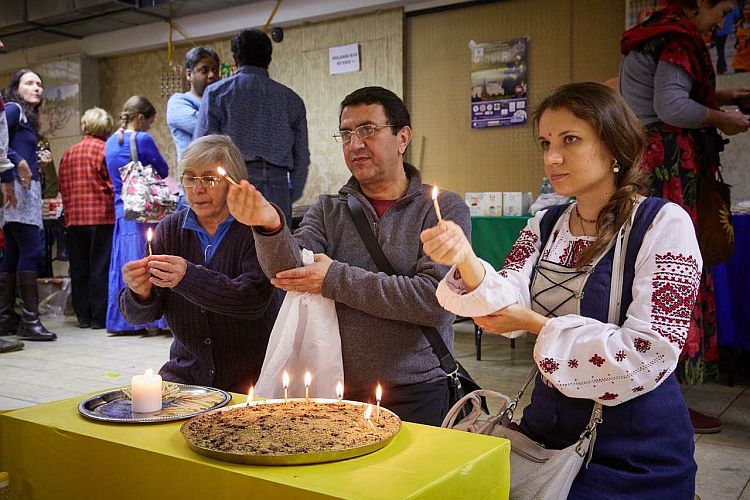 At 4pm the program onstage in the auditorium began with an inauguration by local dignitaries and officials. A local dance group then performed multiple different types of classical Indian dance.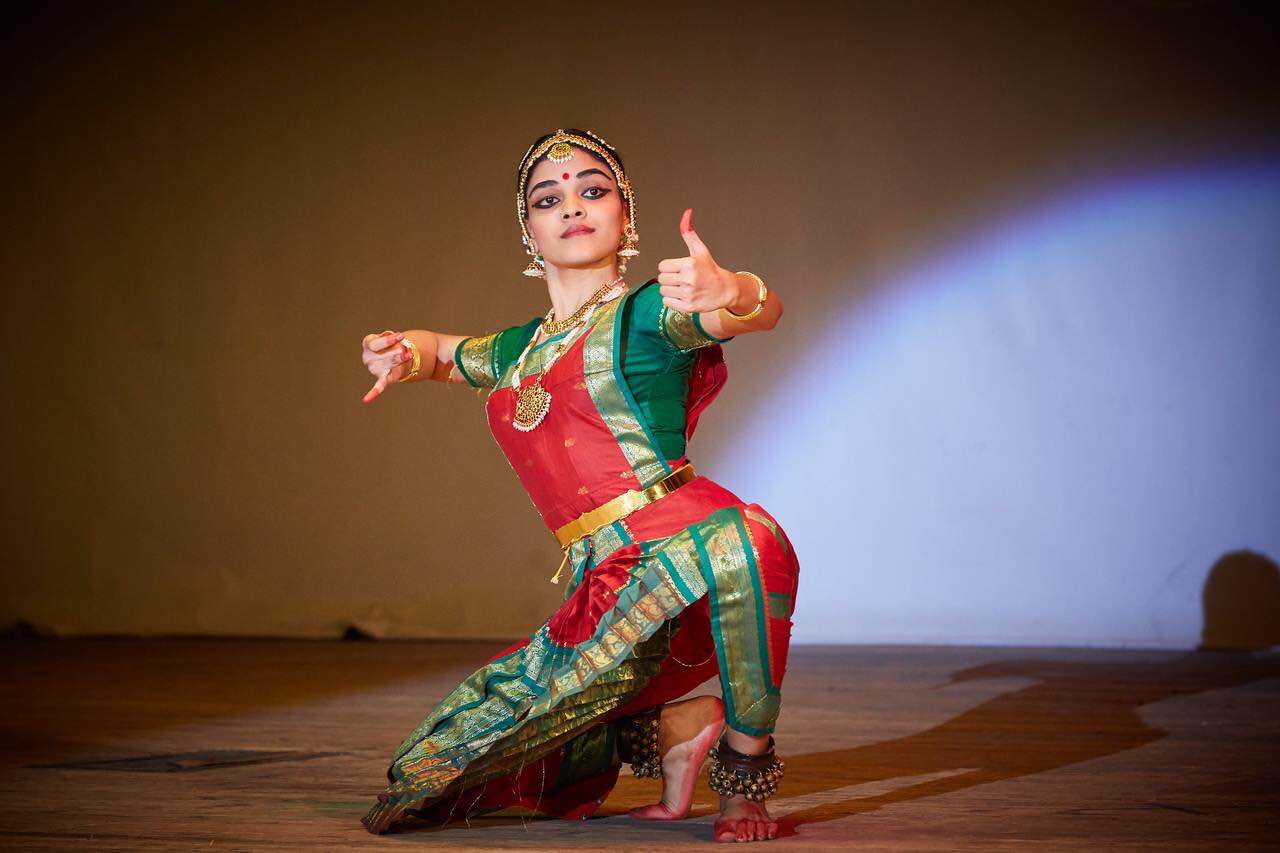 These included Bharatanatyam, Kathak, Odissi dance, and Kuchipudi.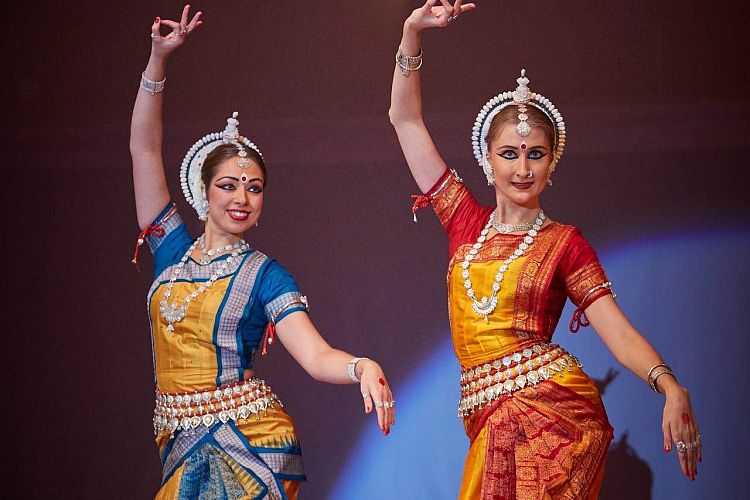 One of the highlights of the event was a highly professional drama about Lord Rama victoriously returning to a warm welcome in Ayodhya, after killing the demon Ravana and saving his wife Sita.
Performed by Mathura, a renowned Russian devotee drama group, the play featured Rama, his brother Lakshman, wife Sita and vanara servant Hanuman in astonishing outfits lit up by LED lights.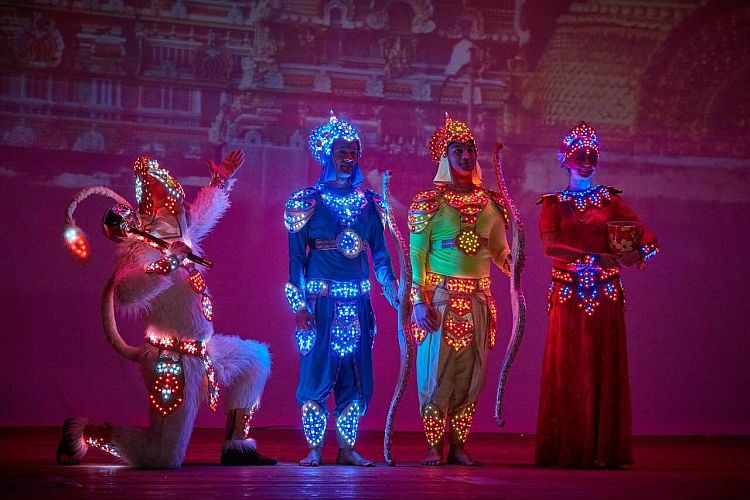 Hanuman, played by Jagat-Pati Das, was a particular crowd favorite. In an incredibly realistic costume, he jumped into the crowd, involving the audience. He also invited all the children onto the stage to participate in fun games with him.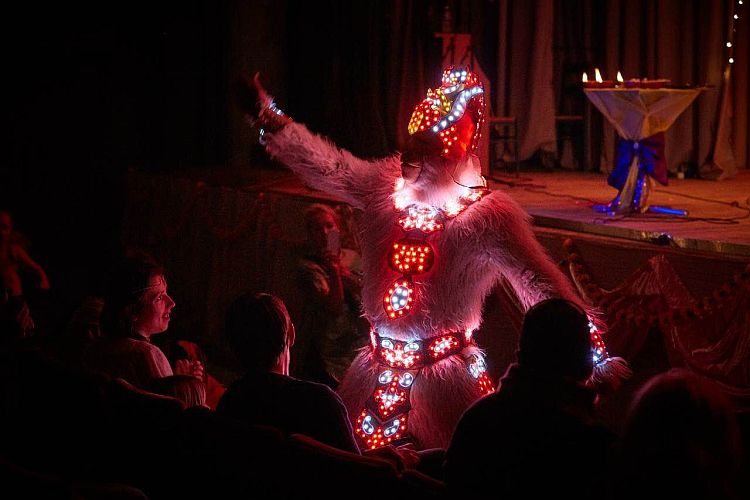 The Diwali show also featured a fancy dress competition by children aged 3 to 7, whose creative outfits wowed the crowd. Each spoke in character about their part in Rama's pastimes, whether they were dressed as the ten-headed demon Ravana….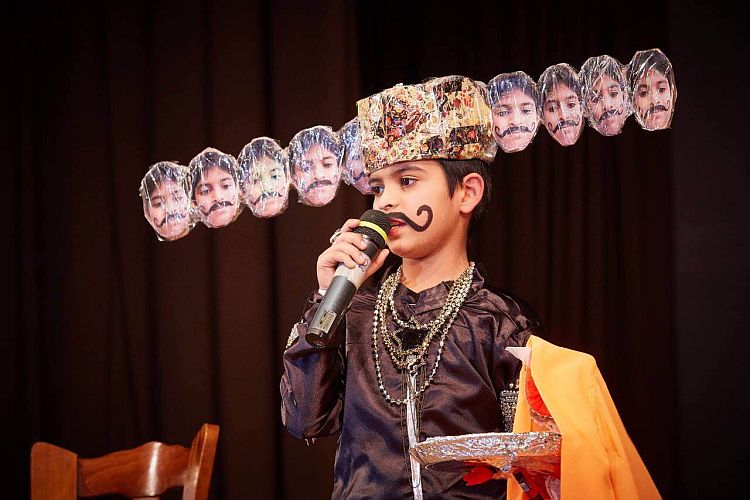 …Sita Devi….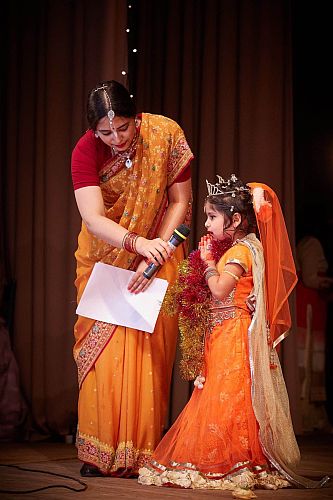 …Hanuman…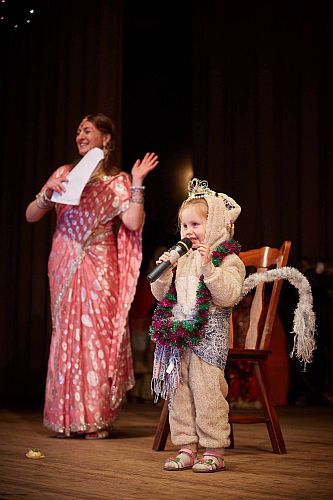 …or Sravan Kumar, whose parents cursed Rama's father Dasarath that he would lose his son.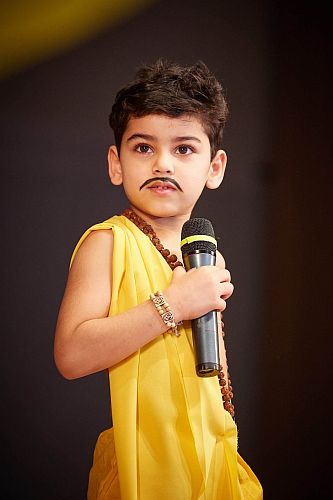 Afterwards, all the children received prizes of traditional Russian toys and puzzles.
Around seventy students from different schools, including the Embassy of India school in Moscow, also participated in a drawing competition. All the kids produced beautiful drawings of Lord Ramachandra and His pastimes, and again received prizes of toys, games, and Krishna story books.
Meanwhile, there were performances of Indian classical songs and bhajans, as well as Sri Radha Dasi and her band performing English language songs from Jahnavi Harrison's album with acoustic guitar accompaniment.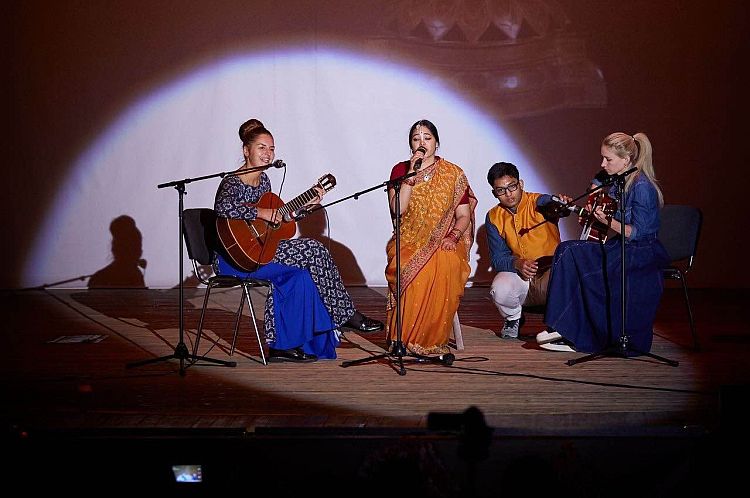 The program conluded with a dramatic firework display in the courtyard outside. To the delight of hundreds of children, Hanuman was the technician, setting off the fireworks and executing acrobatic leaps in character in between each one.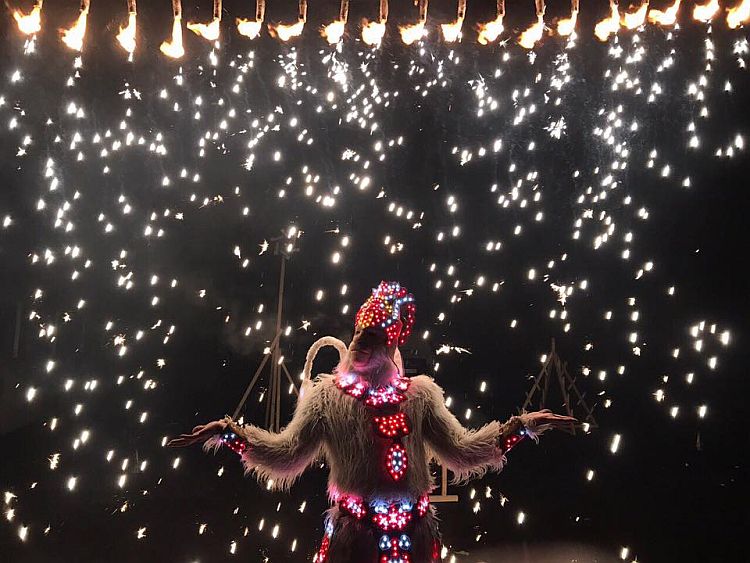 "The Russian devotees are very creative, and all the guests very much appreciated their efforts," says Moscow temple president Sadhu-Priya Das.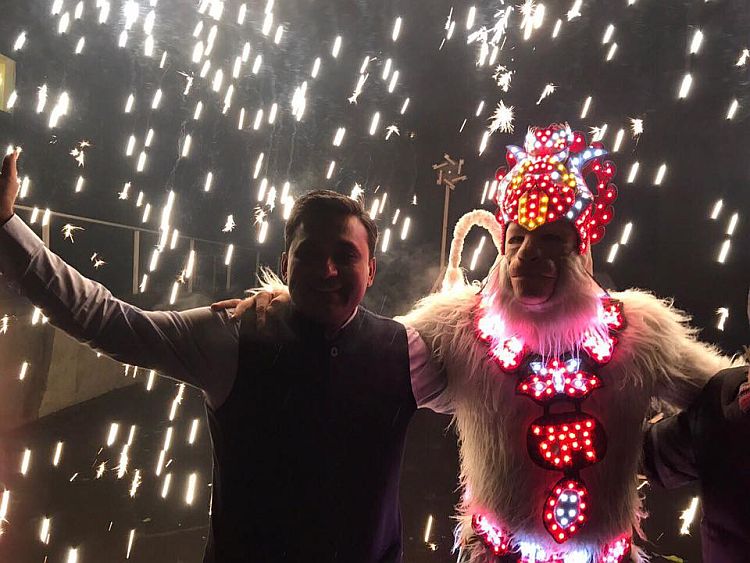 [
diwali
] [
hanuman
] [
lakshman
] [
moscow
] [
ramachandra
] [
russia
] [
sita
]