on Sept. 25, 2021
A new ISKCON Youth Ministry initiative, loosely based on the Mormon Mission trips and dubbed "The Krishna Conscious Gap Year Experience," was endorsed by the GBC Executive Committee in a March 2021 letter to ISKCON leaders. Now, various international temples are piloting the program.
"The idea is to create incentives for our young people to spend a semester – three, six, or nine months – or an entire gap year, living at a temple," says ISKCON Youth Minister Manorama Das. "There, they would get to experience ashram life, study the scriptures via the Bhakti Sastri curriculum or similar, and absorb themselves in missionary activities."
Young people aged 18 and older would typically take time off after high school, and before entering college or university, to dedicate to full-time missionary service in ISKCON. Potential candidates could be youth who grew up in ISKCON, college students new to Krishna consciousness who wish to experience living with monks, or young people who recently joined the Hare Krishna movement and feel they may benefit from residential, in-person ashram training.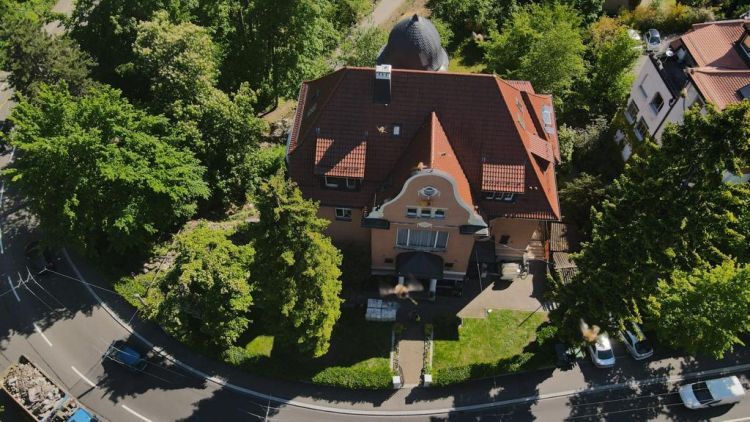 Enrollment is open-ended, with candidates able to apply any time and begin their stay at a participating temple. Gap year missionaries will typically stay at temples in pairs, with a "buddy;" temples are being sought to host two, four, six or more Gap Year participants.
While the Experience is technically open to all international participants, application will depend upon each country's Covid travel restrictions. In addition, during the program, local pandemic precautions will be adhered to.
Back in 2019, Radhadesh in Belgium conducted a trial run with four youth. This year, the program is holding a trial run with five temples – Gita Nagari, Denver, and New York in the US; Toronto in Canada; and Zurich in Switzerland.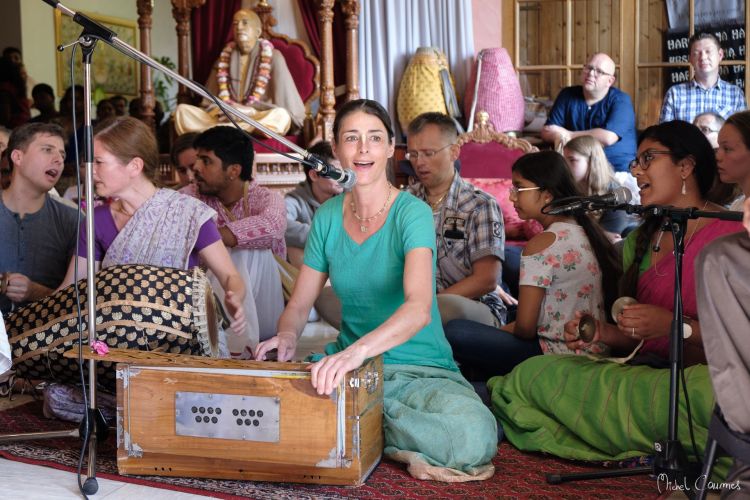 ISKCON Zurich temple president Krishna Premarupa Das felt deep appreciation for Manorama and Jaya Sri Radhe's endeavors when the Youth Ministry's European tour visited Switzerland in 2013 and 2019. So when he heard about the Krishna Conscious Gap Year program, he says, "I immediately felt ISKCON Zurich should participate."
Krishna Premarupa explains that some young devotees, even if they grow up in ISKCON, "never really get the time to experience ashram life and missionary spirit." Thus while participating in the Krishna Conscious Gap Year Program – called "The Bhakti Experience" at ISKCON Zurich – youth will get to take part in the temple morning program, engage in sadhana and temple service, and receive basic brahmachari or brahmacharini training from an experienced, kind and compassionate mentor.
They'll also get the chance to systematically study Srila Prabhupada's books, by taking a Bhakti Shastri course – which covers the Bhagavad-gita, Nectar of Instruction, Nectar of Devotion, and Sri Isopanisad – or, if they have already taken Bhakti Shastri, a summary study of the Srimad-Bhagavatam.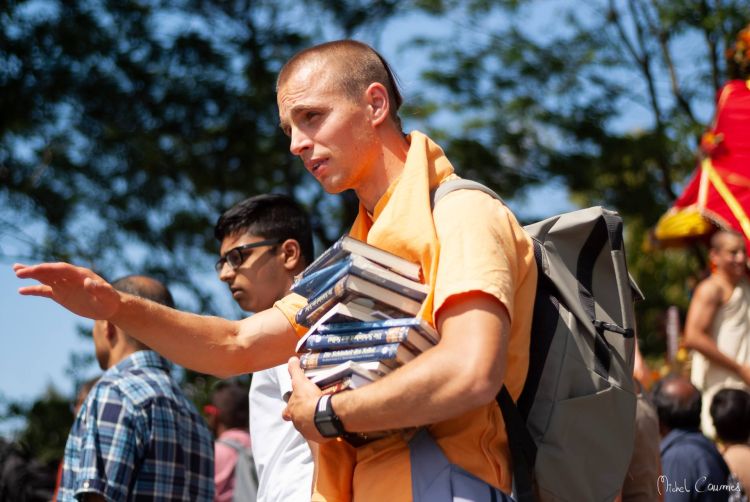 In the afternoons, they'll engage in outreach missionary activities. At ISKCON Zurich, these may include Harinama Sankirtana by the lakeside in the park, book distribution, prasadam distribution, interfaith programs, presentations at yoga studios, and caring for Sunday Feast guests.
Mentors will also help the young people develop a personal service contribution they would like to offer ISKCON in the future, based on their nature, talents, interests and abilities. "We all have some skills, and sometimes we're not sure, 'Where's my space in Krishna consciousness? What can I contribute to the movement?'" Krishna Premarupa explains. "So we will try to help devotees find their calling."
Of course, the program will also be an opportunity for young people to build deep, lasting friendships, have some fun and adventure, and experience Switzerland. Throughout their stay, there'll be hiking, japa retreats and sightseeing in the Swiss Alps, weekend stays in a Swiss cottage, relaxing in natural hot springs, and more.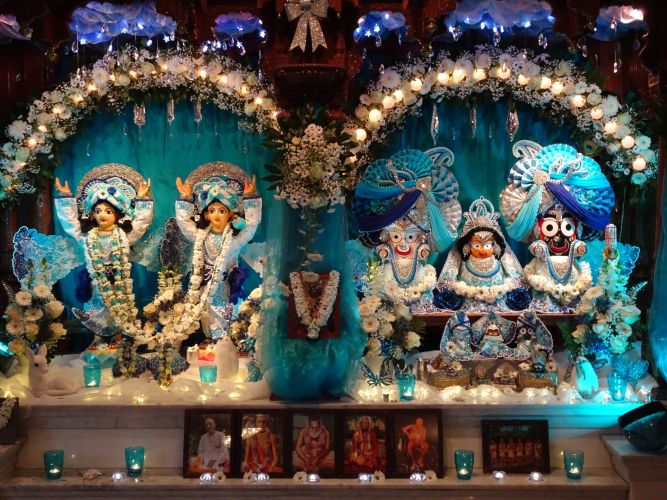 "We hope to give the youth a very positive spiritual experience that they will never forget," Krishna Premarupa says. "A deeper taste where they feel, 'Hey, I really want to go on this path, and continue maintaining my spiritual practice throughout my life."
ISKCON Youth Minister Manorama Das comments that it will take time to shift the cultural paradigm and make the KC Gap Year something that young people want to do and that parents will be excited about having their older (18+) teenagers sign up for. "We hope that in the future, the Krishna Conscious Gap Year Experience will become an established rite of passage as popular among Hare Krishna youth and young adults (and their parents) as the Mormon Mission Trips are in the Mormon community," he says.
Meanwhile the GBC Executive Committee is encouraging ISKCON temples to participate in the program. In their letter to ISKCON leaders earlier this year, Bhakti Caitanya Swami, Bhanu Swami, and Revati Raman Das wrote, "As the need for succession becomes more apparent at all levels of leadership, management, and temple departments, we cannot stress enough the paramount importance of investing time, energy, and resources in inspiring, training, engaging and empowering our next generation of youth and young adults to take up our family mission, to become our "future hopes" as Srila Prabhupada envisioned."
[
switzerland
] [
youth-bus-tour
] [
youth-ministry
] [
zurich
]