for ISKCON News on May 4, 2018
Over the past few years, the ISKCON Ministry for Cow Protection and Agriculture (IMCPA) has been bringing ISKCON farms together for biannual continental conferences.
Now, the Ministry is beginning strategic planning meetings every other year, to foster team building. The first will see delegates from farm communities all over North America come together to connect face to face, determine a collective direction to head in, and strategize how to get there.
The meeting will take place on June 25thand 26th in Deland, Florida, a new 116-acre project run by Bhakti Charu Swami's Veda Foundation, two hours' drive from Alachua.
The overall theme for the meeting, and for all of IMCPA's work for the next two years, will be what IMCPA Director Kalakantha Das calls "the turning point."
"We'll be looking at the elements that are currently bringing on a shift in awareness for ISKCON, towards an economical model based on the mode of goodness," he says. "Naturally the youth are key, so we want to create a vision in which they have a sense of belonging."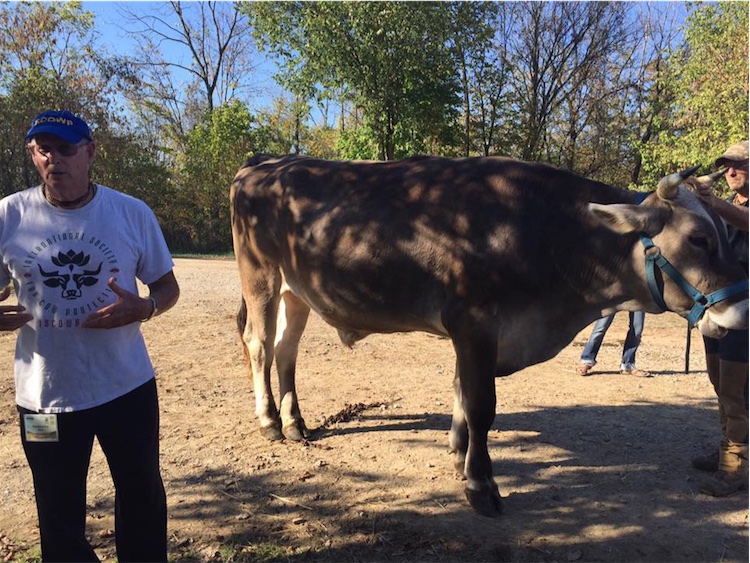 At the 2nd North American farm conference in New Vrindaban
Kalakantha points out that already, many devotees in ISKCON, particularly young families, are much more aware of their position on ethical issues like dairy consumption, and are taking up projects involving health and sustainability, such as ahimsa dairy and natural snack businesses.
Also in the meeting, delegates from different ISKCON farms will present some of their latest projects. New Vrindaban, home to ISKCON's first ever cow, Kaliya, will discuss their plans for the 50thanniversary of cow protection in ISKCON in 2019. This event is expected to draw many leaders and gurus, and will include the third annual North American Farm Conference.
Gita Nagari in Pennsylvania will present their new "Lifestyle" project, for which they are building fifty rural homes and inviting people to move on site to experience the Krishna conscious village life. They'll also discuss the "Ahimsa Dairy Equation," used in their highly successful certified dairy, which ships to ISKCON temples on the East Coast.
Representatives from The Bhakti Center in New York City will talk about the city-farm connection, sacred ecology and how to create and maintain urban/rooftop gardens.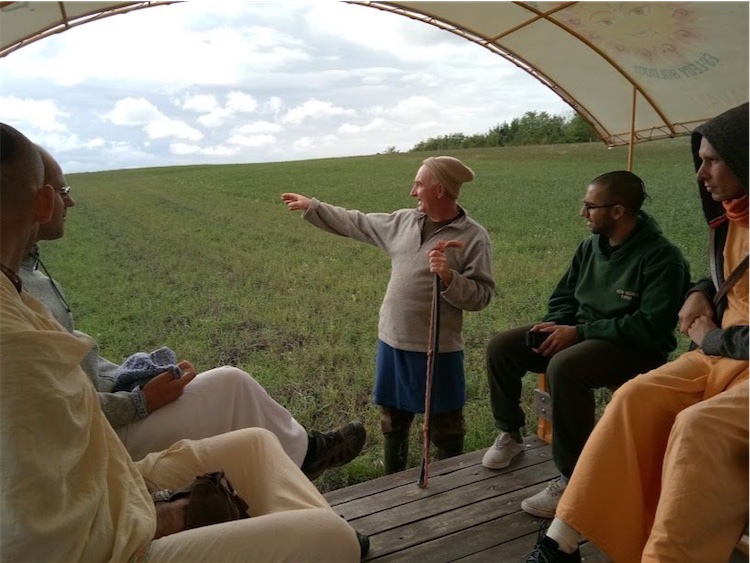 At the 10th European farm conference in New Vrajadhama, Hungary
Bhakti Charu Swami will present his plans for the Deland, Florida project where the meeting will take place. These include organic farming, cow protection, an Ayurvedic clinic, eco-friendly homes, and a Vedic temple, as well as regular retreats.
Deland will also be home to a national cow sanctuary for retired cows from ISKCON farms all over North America.
Among the other devotees talking about their initiatives will be representatives from ISKCON Silicon Valley in California and New Talavana in Mississippi; GBC members like Bhaktimarga Swami, Anuttama Das and Devamrita Swami will be invited as well.
Lastly, IMCPA Director Kalakanatha Das will discuss a new certification system for all ISKCON's cow protection programs, which will guarantee certain standards and practices everywhere.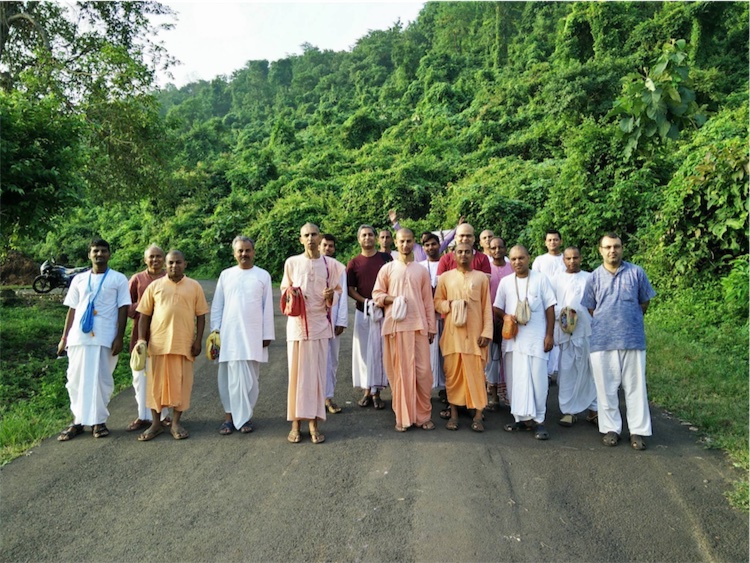 At the first Indian farm conference in Nilachala Dham, Maharashtra
"We are also developing a certificate of readiness, which means that for a new goshala to start, it should have some minimal standards in place," he says. "Rather than imposing anything, we're all developing that certificate together."
Kalakantha hopes that the Strategic Planning Meeting will produce a stronger and more defined farm organization team for North America, and will yield a candidate to become the IMCPA's representantive on the continent.
Looking forward, the IMCPA hopes to have organized ISKCON farm conferences in six continents by 2020.
There will be a European conference in Karuna Bhavan, Scotland this September, and an Asian conference in Malaysia in November. In 2019, there will be a North American conference in New Vrindaban for the 50thanniversary of ISKCON cow protection, a South American conference in Goura Vrindavan, Brazil, and an Australian conference at New Govardhan. An African farm conference is still in the planning stages.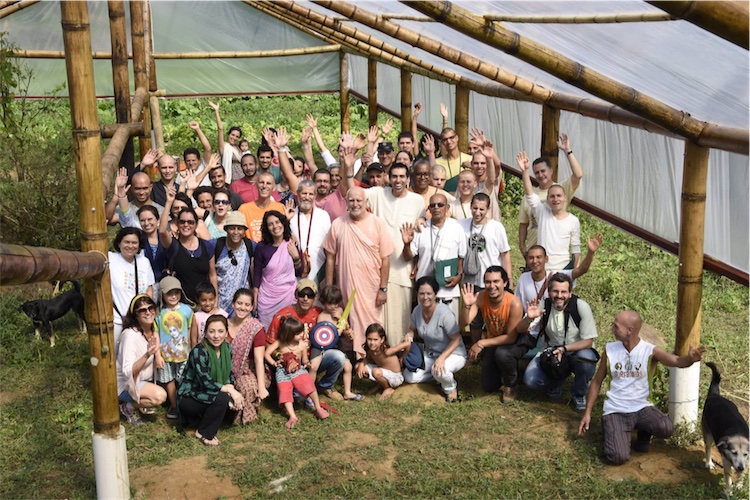 At the first South American conference in Goura Vrindavan, Brazil
"Finally, in 2020 we'll have a global summit where representatives from all the different continents will come together to discuss our collective vision," Kalakantha says, with an excited grin.
* * *
Invitations are still going out for this June's Strategic Planning Meeting in Deland, Florida. All North American ISKCON farm communities are welcometo send a representative and may contact Jamuna Jivani Dasi at jamuna.jivani.dd@gmail.com, or Bhaktin Allegra Lovejoy at awiprud@gmail.com to register their place.
For more information, please visit the brand new IMCPA website http://mcpa.iskcon.org
[
agriculture
] [
bhakti
] [
bhakti-charu-swami
] [
cow-protection
] [
farm
] [
florida
]