for ISKCON News on March 4, 2016
It is an age-old custom in Europe that in every February, people say goodbye to the cold and dark winter and welcome spring in a celebratory way, singing, dancing, and dressed up in colorful costumes.
The students of Krishna-valley and the Budapest Gurukula's nursery schools did not want to miss out on the fun all their fellow nursery schoolers enjoy during this season, so with the help of their teachers, they also put up their own show.
The day of the carnival was full of activities -- they decorated the school, enjoyed dancing and singing, playing with the balloons, eating delicious donuts, but everyone agreed, the highlight of the day was the Krishna-conscious costume party.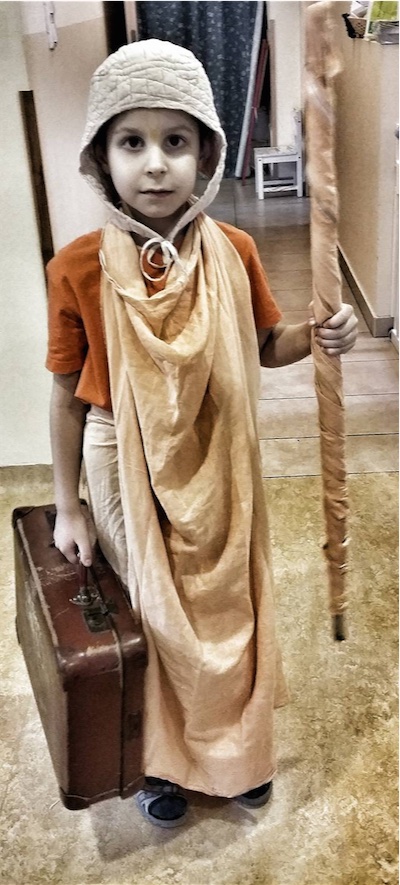 Honoring ISKCON's 50th anniversary Visnujana (6) was dressed up as Srila Prabhupada.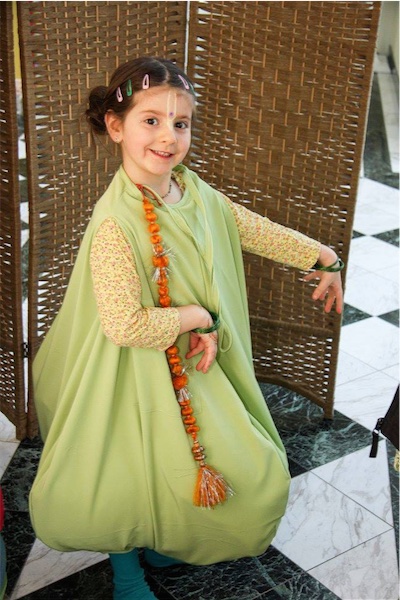 Always very enthousiastic about chanting, Mira (5) showed up as a bead bag.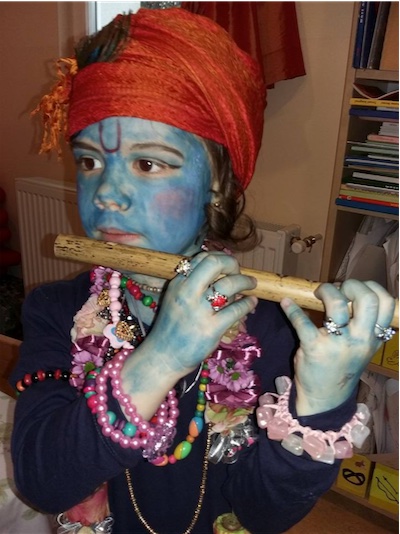 Krishna was inpersonated by 5-year old Nila.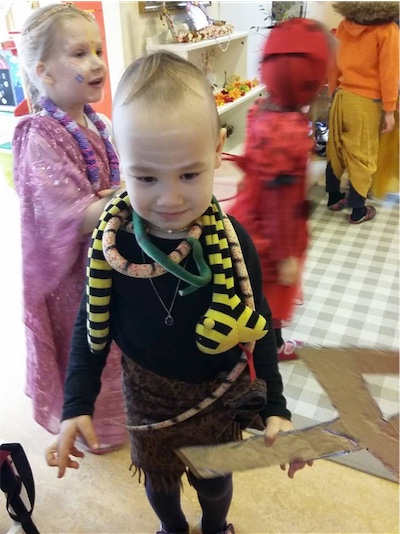 "Lord Shiva" did not want to miss the party either (Govinda, 4).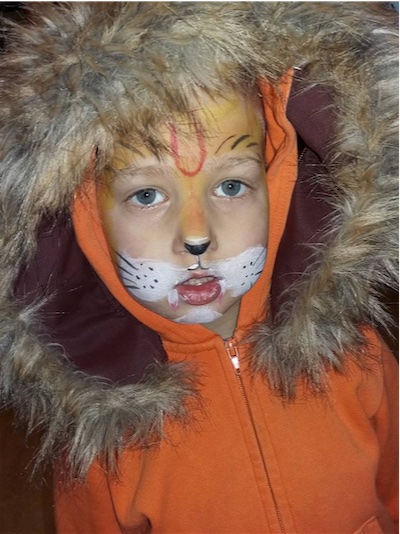 One has to look appropriately somber if dressed up as Lord Nrsimhadeva (Harinam, 4).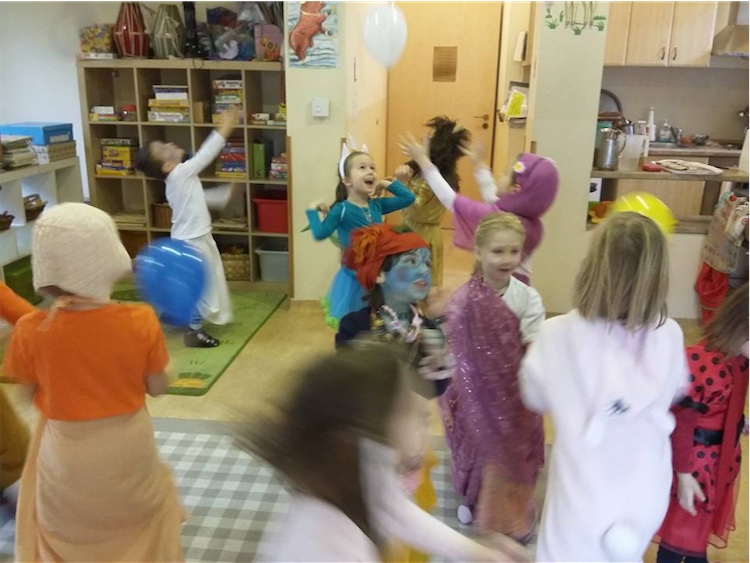 All the "Lordships", "incarnations" and their devotees enjoying playing with the ballons and having a great time together.
[
budapest
] [
education
] [
hungary
] [
krishna-valley
]