After over a decade of dedicated service, Krishna-lila Dasi is moving on from her position as managing editor of ISKCON News. An award-winnning professional filmmaker, she will continue to work with ISKCON News as a freelance contributor of short films, an exciting new development for the website.
A scholar, teacher, filmmaker, and activist, Krishna-lila holds a Ph.D. in Comparative Literary Studies from the University of Budapest, and a Certificate in Screenwriting from New York University. She is the author of three books, dozens of articles, and writer-producer of over thirty documentaries. As a spokesperson for ISKCON, she has led several international campaigns against religious discrimination. She has also helped to run humanitarian campaigns on behalf of the Hungarian Government and the Food For Life Global Foundation.
Her films related to environmental, humanitarian, human rights, religious and minority issues, interfaith dialogue, spirituality and culture have won several awards, and have been distributed in movie theaters and broadcast on international television channels. They include The Stolen River, about the fight to preserve and restore the holy river Yamuna; The Joy of Devotion, an ISKCON 50th Anniversary film celebrating inspiring devotees around the world; and a short film about the ISKCON 50 Academic Conference at Harvard, which brought an audience at the Mayapur international festival to tears.
As ISKCON News' managing editor, Krishna-lila curated the website's articles, opinion pieces and video content, while keeping the site at a high standard and helping ISKCON devotees around the world be informed and connected to the global ISKCON community. She also wrote a number of articles herself, responded to inquiries, and helped usher the site through several creative updates.
Krishna-lila had been working as a cultural diplomat for the Hungarian Cultural Center in New York City when she was approached to serve as managing editor for ISKCON News. The position appealed to her, because, she says, "My job was very exciting, but I really missed being connected to devotees on a daily basis."
When she started working with ISKCON News, Krishna-lila was also a new mother, "up to my neck in changing diapers, feeding and cleaning." "ISKCON News was my way of being connected to devotees, and feeling like I was part of a big international, wonderful organization," she says. "I really enjoyed reading all the stories from all over the world, about the amazing projects that manifested, the wonderful devotees who came up with new ways of reaching out, and reaching other people's lives. I gained a lot of friends, and a renewed appreciation for ISKCON as a community. I also really enjoyed working with the ISKCON News team."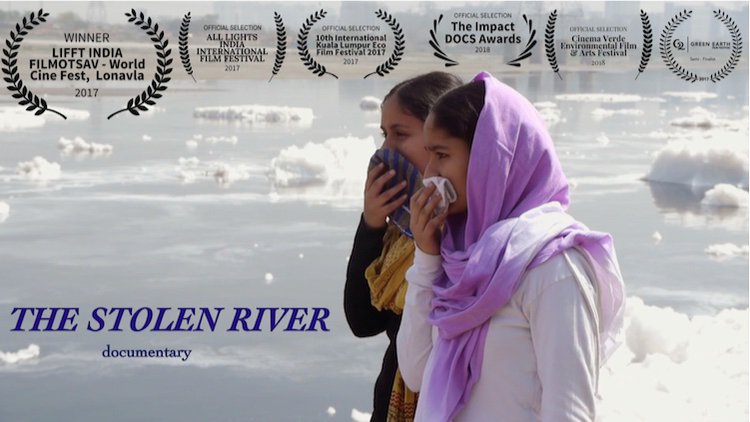 It's a mutual feeling. "Working with Krishna-lila has been a joy for me," says ISKCON Communications Minister Anuttama Dasa. "She has been on the cutting edge of communications, and expanding and enhancing the reputation of Srila Prabhupada and ISKCON for more than two decades. Krishna-lila started her service with the Communications Ministry in Hungary, where she personally led campaigns to protect ISKCON's religious freedom in that country. She worked with political leaders, the media, religious leaders and others to draw attention to the plight our temples faced when the government threatened to remove our religious status, which would have shut us down in that country."
He continues, "Krishna-lila is one of those rare devotees who fully engages her higher education and many artistic and professional skills directly in the service of Krishna. ISKCON News has been fortunate to have her as managing editor, and we're fortunate that she's going to continue producing videos for us."
Anuttama also opined that Krishna-lila's film Joy of Devotion, which was produced in cooperation with ISKCON Communications, "was a masterpiece." Praising her as a "steady, creative force" informing the global ISKCON society for many years, he points out that steadiness is one of the qualities of a devotee, as highlighted in the Vaishnava scriptures.
ISKCON News staff writer Madhava Smullen, who worked with Krishna-lila throughout her tenure, agrees.
"Krishna-lila is very passionate about her service, steady and extremely dedicated," he says. "She is a creative, resourceful, supportive and reliable person to work with – it's been an honor to serve alongside her through more than a decade of ISKCON stories."
He adds: "As well as working with her, I also had the opportunity to interview her on several occasions about her award-winning films. I found her passion for spiritual activism, as reflected in her documentaries like 'The Stolen River,' about the plight of the Yamuna, to be deeply inspiring."
Krishna-lila currently lives with her family in Gainesville, Florida, where in addition to her ISKCON News services, she has been teaching Visual Arts & Design part-time at the Bhaktivedanta Academy Montessori school and running her film and video production company Karuna Productions. Now, she will continue using those skills to make micro-documentaries and short films in the mood of "The Joy of Devotion," with a new film about exciting projects and devotees from all over the world premiering on ISKCON News every month.
"Ten years have gone by, and I feel sad to leave this service of managing editor," she says. "But at the same time, I also feel excited, because I'm not really leaving ISKCON News – I'm just going to be doing what I feel I have the most calling for, which is making films. As I collect the stories for these films, I feel like a little honeybee going after the nectar. That keeps me excited, because my deepest motivation in life is the desire to see the devotees glorified. And visual media is one of the best ways these days to do so."
After over a decade, Krishna-lila issues a heartfelt thank you to all ISKCON News readers. And ISKCON News, in turn, wishes her the very best in her next steps – which are sure to lead to more great accomplishments – as we look forward to publishing her short films.
[
editing
] [
filmmaking
] [
iskcon-news
] [
krishna-lila
]