for ISKCON News on Feb. 29, 2020
ISKCON's temple in Ahmedabad, Gujarat, India, is situated in a prominent area of town, and occupies a central and very visible location. Immediately across from the temple is a Bus Stop that has had the name of ISKCON Cross Road BRTS Bus Stop for a long time.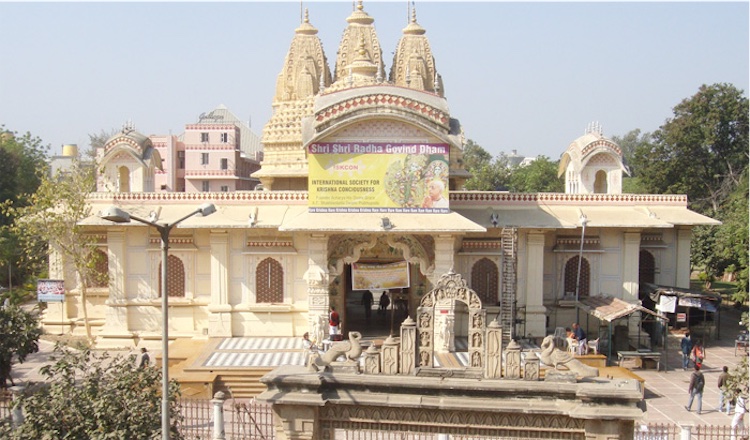 ISKCON Ahmedabad
Now, the main street the temple is on itself got renamed after ISKCON-founder A.C. Bhaktivedanta Swami Prabhupada as "Bhaktivedanta Swami Marg."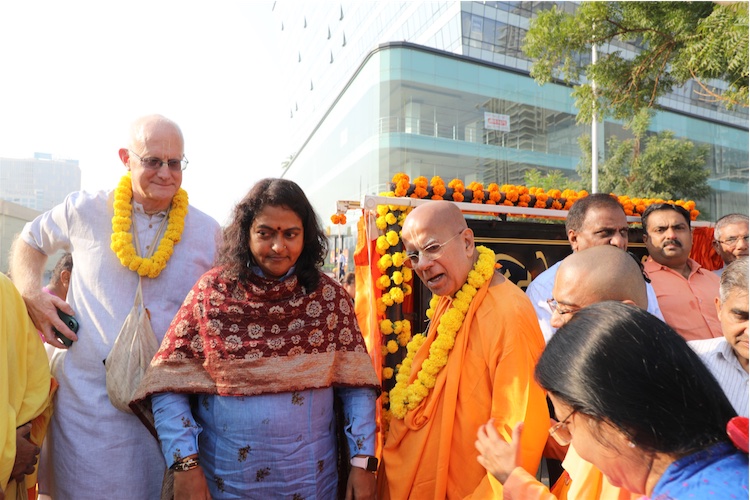 ISKCON leaders and Ahmedabad dignitaries at the ceremony
The inauguration took place on Friday November 22nd, in the presence of Gopal Krishna Goswami, Anuttama Das and other GBC & bureau members, the Mayor of Ahmedabad Bijalben Patel and Ahmedabad Municipal Corporation Standing committee's Chairman Amul Bhatt, Local Member of Legislative Assembly Bhupendra Patel and about 150 devotees and other people.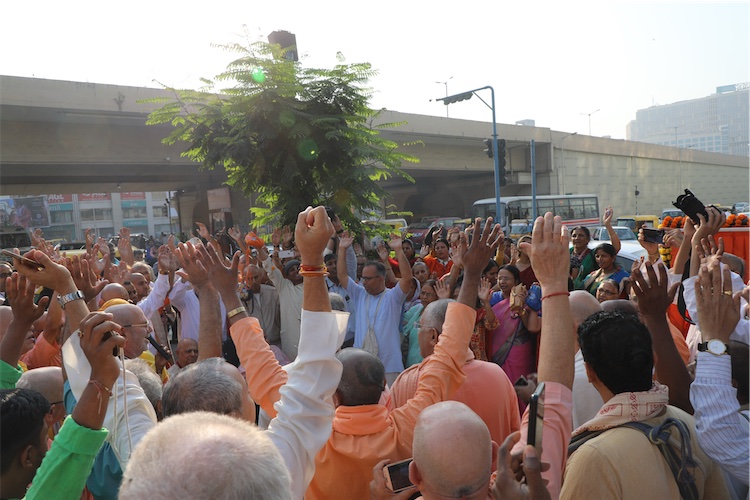 About 150 people attended the inauguration.
[
ahmedabad
] [
gujarat
]