for ISKCON News on Sept. 28, 2017
As natural disaster after natural disaster continues to pummel the Americas, an 8.1 magnitude earthquake struck the Southwestern Mexican state of Oaxaca on September 9th. This was followed quickly by a 7.1 quake on September 19th in Mexico City.
According to ABC News, the death toll from these disasters has now risen to 333, with 194 of those deaths in Mexico City. Five hundred buildings, meanwhile, may need to be pulled down or receive major repairs.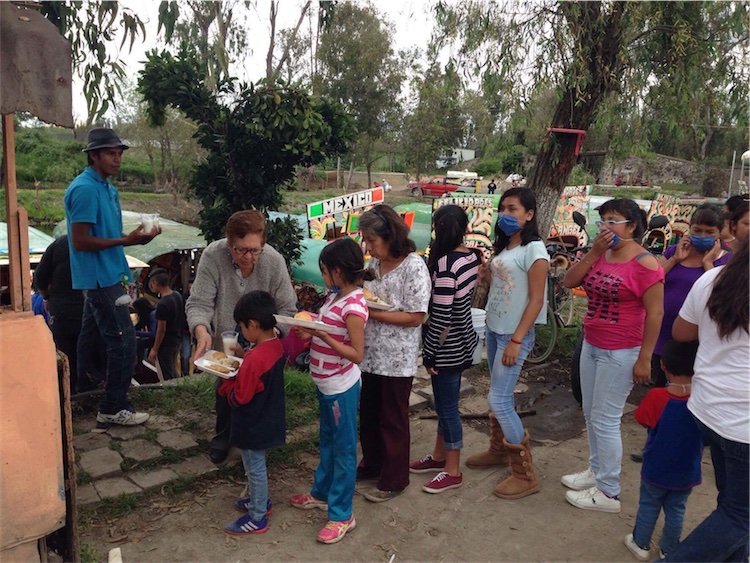 Earthquake victims line up for prasadam
Fortunately, ISKCON Mexico City temple president Dharmaraja Das says that devotees in the region have not been injured or affected, and there is only minimal damage to the temple's roof.
Thus devotees are focusing their efforts on helping others. 
"Since September 19th, we have been doing Food For Life, distributing more than 2,500 plates of prasadam every day in different affected areas," Dharmaraja says.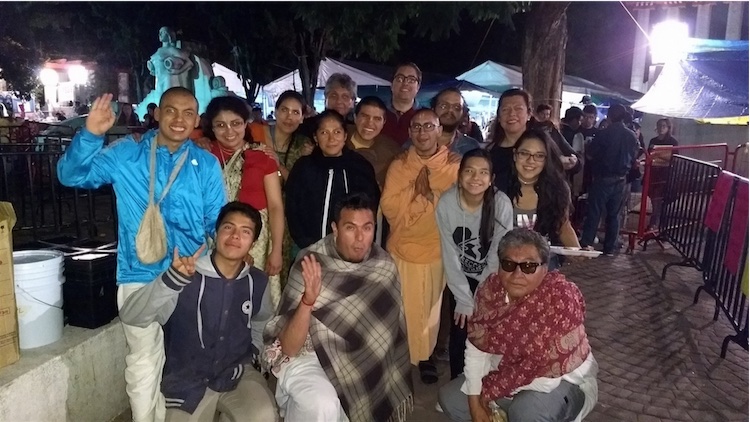 The team of Mexico City devotees getting ready to go out and distribute Food For Life
Devotees are serving breakfast, lunch and dinner – three hot meals daily. And they're working extremely hard in their relief efforts.
"Sometimes, they finish as late as 2:00am, and then start geting ready for the next day," Dharmaraja says.
[
charity
] [
earthquake
] [
food-distribution
] [
food-for-life
] [
mexico
]