for ISKCON News on May 21, 2016
Krishna-valley in Somogyvamos, Hungary is one of the fastest growing villages in the area. In the past two decades, due to the hard work of the devotees, the 275 hectars of land has become Europe's largest eco-village.
At the moment, Krishna-valley has 150 inhabitants, and there are an additional 30,000 people yearly who visit there or participate at religious festivals.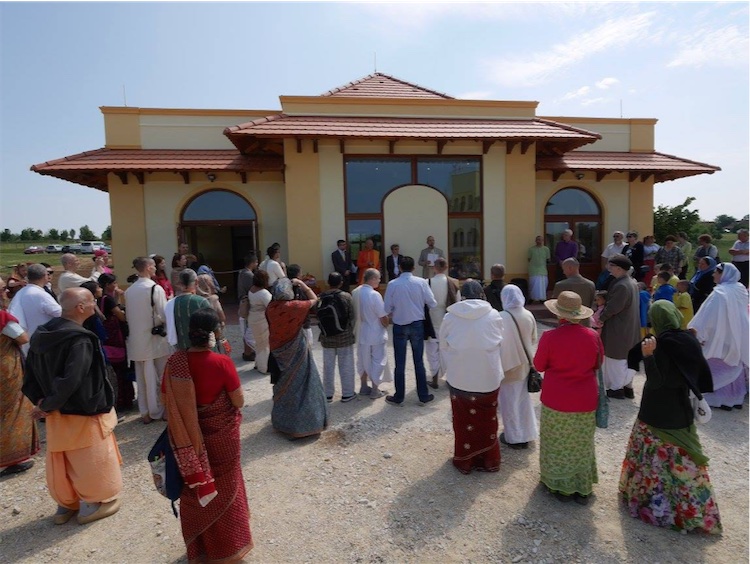 People gathered in front of the new school building.
There are 50 children living in Krishna-valley, who, by know, outgrew the original school building. Therefore it was time to build a new building, which, with its 200 square meters, 3 classrooms, big communal space could accommodate an additional 48 students.
The construction was financed by ISKCON Hungary, individual sponsors, as well as by the Human Resources Ministry of Hungary.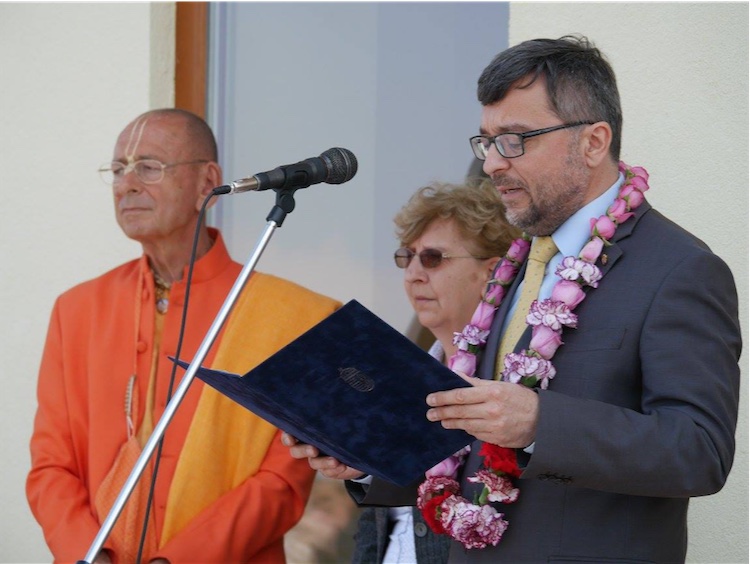 Laszlo Hegyi is giving an opening speech.
The new building, which is designed to use 100% renewable energy, was inaugurated on Friday May 20th, in the presence of Laszlo Hegyi, representative of the Hungarian Government, Dékányné Károly Mariann mayor of Somogyvamos and Sivarama Swami, GBC for ISKCON Hungary.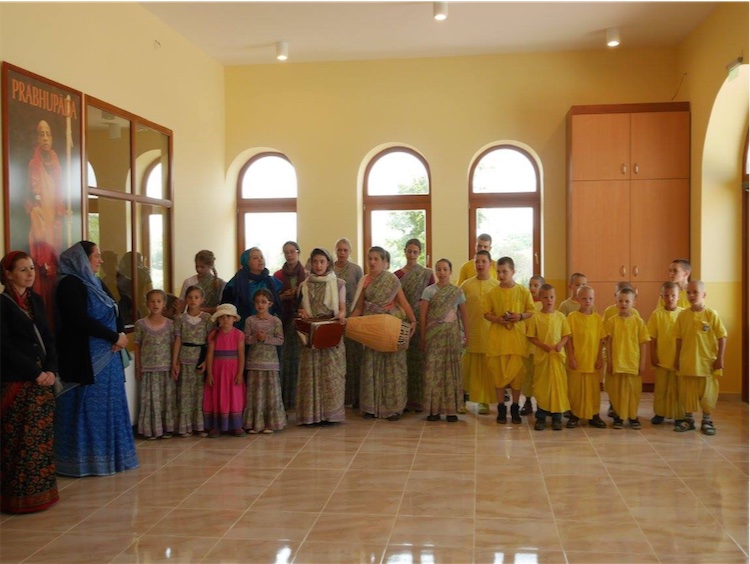 The students of the Krishna-valley elementary school.
[
education
] [
hungary
] [
krishna-valley
] [
new-vraja-dhama
] [
school
] [
sivarama-swami
]