A new ISKCON temple is set to open in the historic town of Velletri in the Castelli Romani hills, Italy, about an hour south of Rome city center.
Devotees have been working hard to convert the recently purchased building into a temple, in part with the help of a grant from the BBT construction fund. A tentative opening date has been set for May 1st.
ISKCON has owned a small preaching center in the center of Rome for the past decade, but the new temple will serve the need for a larger residential ashram.
Gaura Nitai deities from the preaching center will move into the new property, which is flanked on the Western side by the Mediterranean Sea just ten kilometers away; on the Eastern side by mountains; and elsewhere by woods and countryside.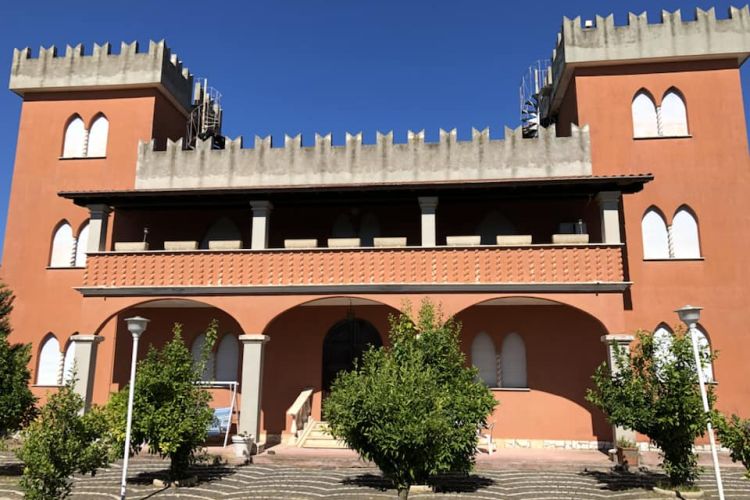 The temple is a castle-style building typical to the area
The area, with its panoramic views, is home to the Pope's summer residence, and is favored by Romans who want to live in the gorgeous rolling countryside but commute to the city, as well as those who visit for relaxing weekends and vacations.
The new ISKCON property includes one 600-square-meter (6,500 sq ft) castle, which will be home to the temple, and another small 200-square-meter (2,000 sq ft) villa, which will house brahmachari and grihasta ashrams.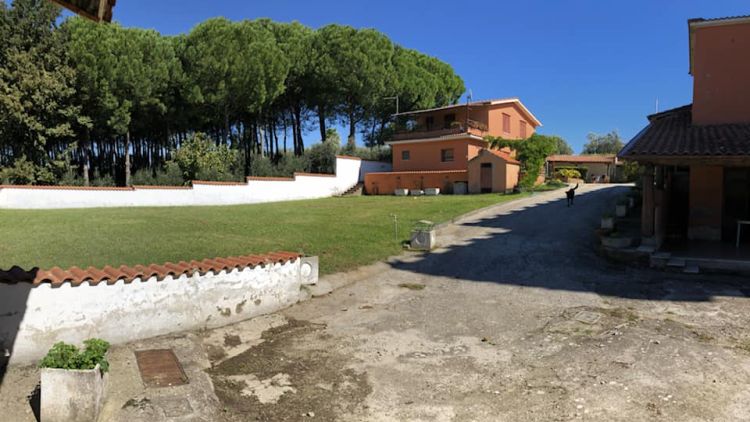 The buildings are fronted by a courtyard populated by tangerine, orange and lemon trees, and are situated on three hectares of arable land (7.5 acres) with 120 olive trees.
"We will make a lot of olive oil, and will also have some greenhouses for growing vegetables and flowers," says Madhusevita Das, GBC for Italy.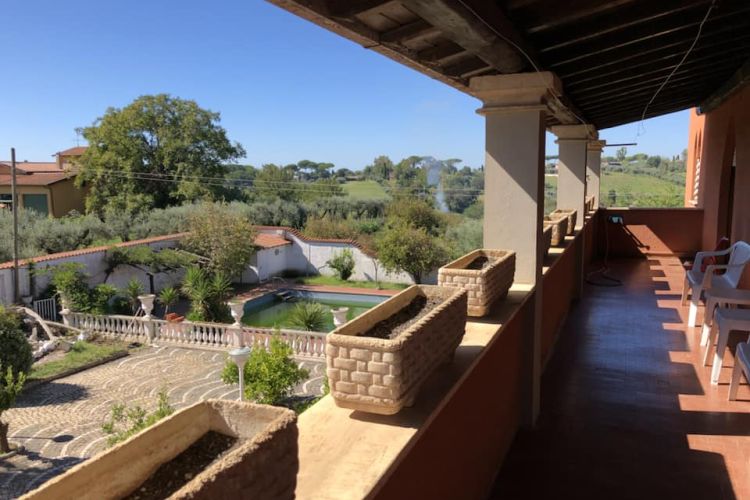 There are beautiful views from the veranda
Madhusevita says the temple will focus on strong morning programs and deity worship, educational programs like Bhakti Sastri, and book distribution.
"We also want to reach out to the local Roman people with programs like a weekly Sunday Feast," he adds. "There are a lot of students in the area, as well as working commuters."
The Mayor of Velletri, Orlando Pocci, has already visited the temple, coming to welcome devotees soon after they purchased the property.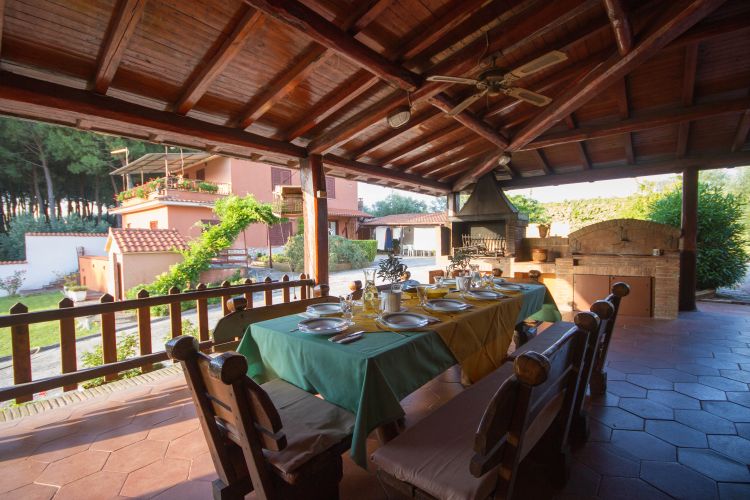 The deck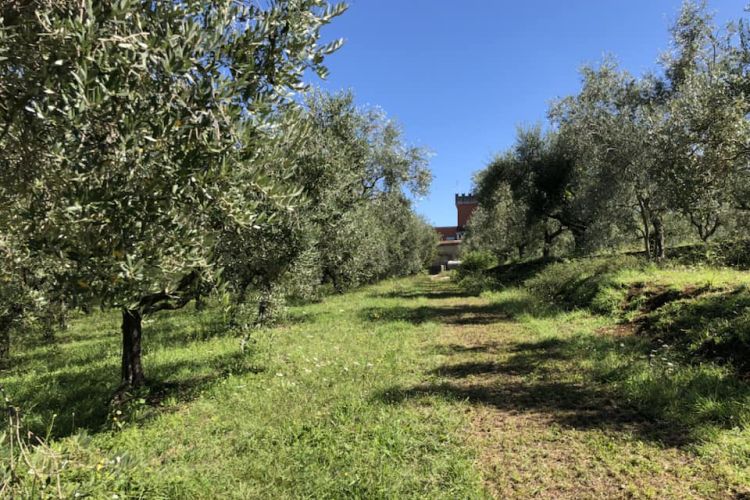 Olive trees on the 3 hectare (7.5 acre) property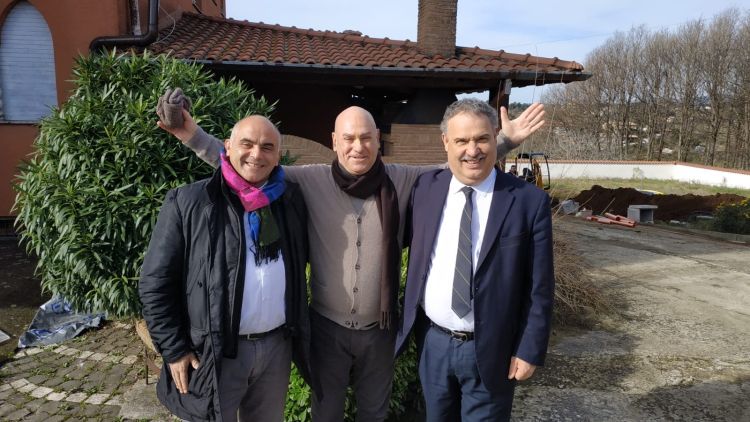 Madhusevita Das (center) with Velletri Mayor Orlando Pocci (in suit and tie)
[
italy
] [
rome
] [
temple
]