for ISKCON News on Aug. 31, 2017
Photos by Ananta Vrindavan Das and Kunja Bihari Dasi.
Hungary's New Vraja Dhama – also known as Krishna Valley – will host the 10th anniversary of the ISKCON Farm Conference, entitled "Back to Basics," from September 15th to 17th this year. Organized by the ISKCON Ministry for Agriculture and Cow Protection, the celebrations will kick off a worldwide series of events in farms like New Gokula, Brazil; New Vrindaban, USA and more.
In the meantime New Vraja Dhama is perfect for the main event – devotees on the 660-acre farm have had decades of experience and grow their own vegetables, fruits, and grains. They also care for cows and have their own waste water treatment system and solar panels that cover a large portion of their electricity needs.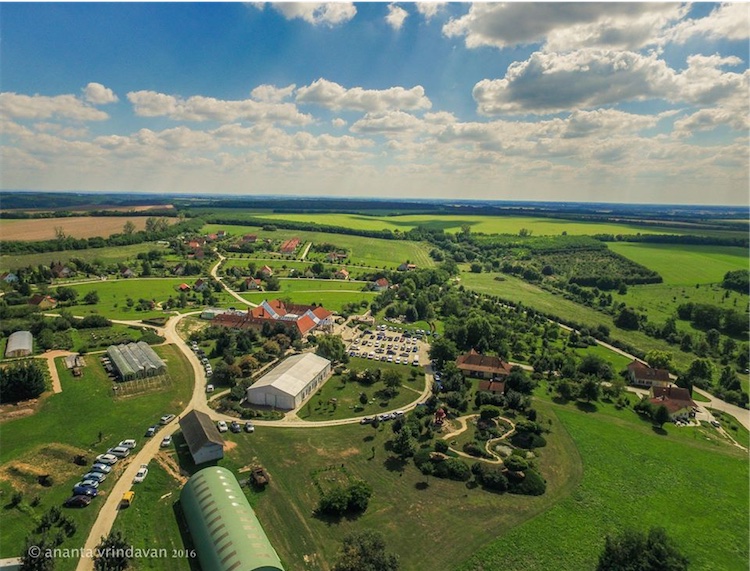 New Vraja Dhama is a successful blueprint for a Krishna conscious rural community
Anyone who is either working in cow protection and agriculture in ISKCON or has an interest in it is welcome to the conference. Participants are invited to come early for training in farming, ox work, and organic gardening with the expert Krishna Valley devotees from September 11th to 14th.
During the Conference itself they will get to hear from New Vraja Dhama's spiritual leader Sivarama Swami about the intrinsic relationship between cow protection and varnashram development. Scholar Krishna Ksetra Swami will give a talk about the deep connections between animal ethics and the Vedas, based on a new book he is writing for Macmillan.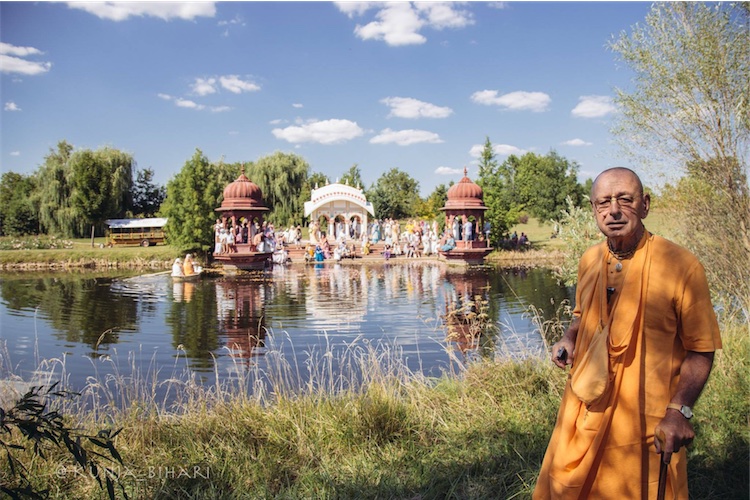 Sivarama Swami
Other speakers include Smita Krishna Swami and Kalakantha Das, the ISKCON Minister for Agriculture and Cow Protection. Amongst the other topics are seed banking, no-till agriculture, and the Ahimsa Paradigm – a look into how to set up a sustainable Ahimsa dairy and cow protection effort.
There will also be a photographic presentation on the history of the Farm Conference. And New Vraja Dhama devotees will present their blueprint for a successful sustainable community.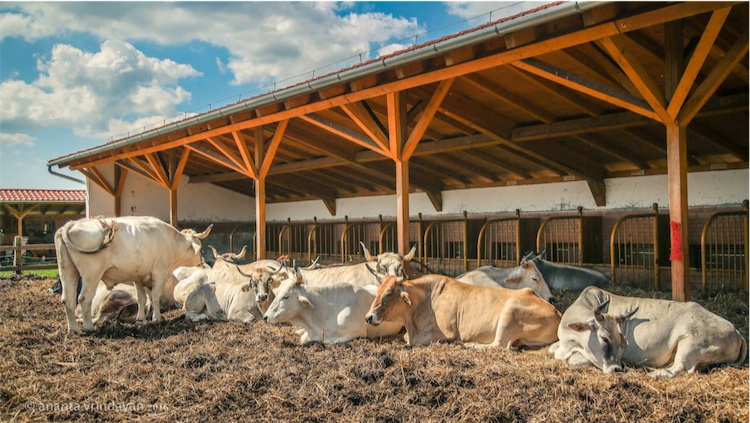 Cows are kept with love and care in New Vraja Dhama
"The main goal of the conference, is to help facilitate a network of support amongst established and aspiring devotee farmers, ecologists and cow protectors," says Kalakantha Das. "And also to call leaders' attention to this important development for humanity - a more natural way of living."
Kalakanatha feels that the conferences give devotees a platform to share their successes and challenges in establishing sustainable farming and cow protection practices.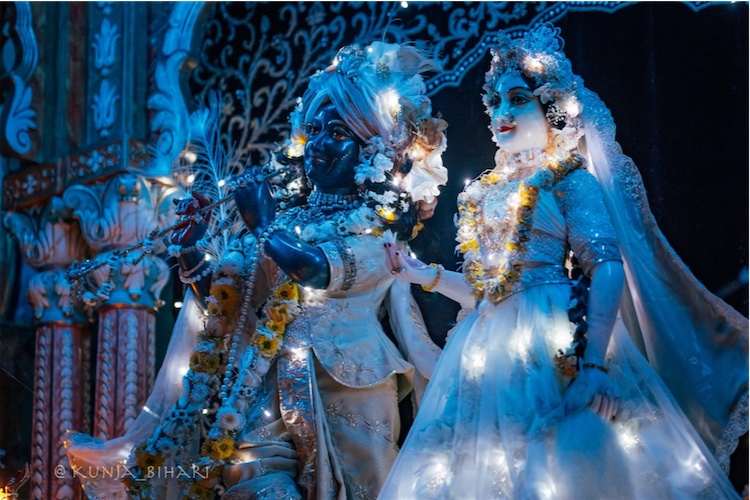 New Vraja Dham's Sri Sri Radha Shyamasundara during the 2017 Janmasthami midnight arati
"Each conference has many multi-talented devotees attending that have a passion for developing this area of our movement," he says. "Many are making their livelihoods from the land in different ways, and have selflessly shared their techniques and business models with other participants."
"The challenges of establishing sustainable farms and farm practices in ISKCON that have global significance remain with us," he continues. "And the need for the farm conference remains strong. So these forums are here to give encouragement, share best practices, learn new skills and crafts, find out works, support those who are in the field, and remind ISKCON of this important aspect of Srila Prabhupada's mission."
* * *
To register for the conference and prior hands-on training click here:
https://docs.google.com/forms/d/e/1FAIpQLSfZZeSbAOF6w2bTxrlY3xAqpcy6ppLrYLuTaRik-4hhMwzCHg/viewform?c=0&w=1&includes_info_params=true
To learn more about the Ministry and the Farm Conferences, visit: https://www.facebook.com/imcpa/
To see the full list of previous and upcoming ISKCON Farm Conferences around the world, please visit: http://farmconferences.iskcon.co/conferences
[
dhama
] [
ecology
] [
environment
] [
farm
] [
hungary
] [
new
] [
vraja
]