on Aug. 1, 2017
Fifty complete newcomers to Krishna consciousness -- no devotees or Indian community, all local Panamanians -- packed out a recent seminar on "Conscious Living" at the Bhakti Yoga Center in Panama City recently.
Each participant happily shelled out $25 for the seminar, which was led by ISKCON Houston heads of outreach Advaita Chandra Das and his wife Kalasuddha Dasi.
Divided over two weekend days, the twelve-hour seminar covered relatable topics like "The Pursuit of Happiness," "Mind: Friend or Foe?" "Karma and Destiny," and "Reincarnation."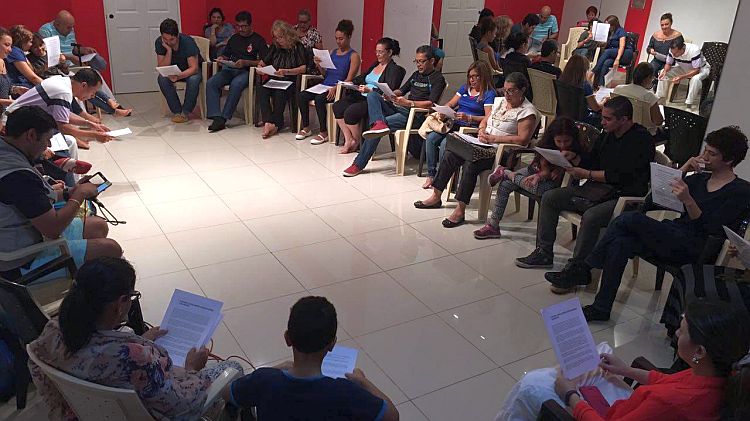 In "The Pursuit of Happiness," the presenters emphasized the importance of being inquisitive, and asking, "What is the purpose of life, and what should I do about it?" They also shared some wisdom from Vedic scriptures to help everyone better understand the inner self.
In "Mind: Friend or Foe," they explained the nature of the mind according to the Bhagavad-gita, and taught techniques for controlling it.
"Karma and Destiny" was a particularly popular topic, with participants sharing their own near-death and out-of-body experiences, and overflowing with questions about how to stop the cycle of karma.
The seminar also included a destressing guided meditation that incorporated the Hare Krishna mantra, a mridanga and kartals class, and an interactive kirtan with everyone chanting and dancing blissfully. Participants were also delighted at the chance to learn how to cook kachoris in a vegetarian cooking class.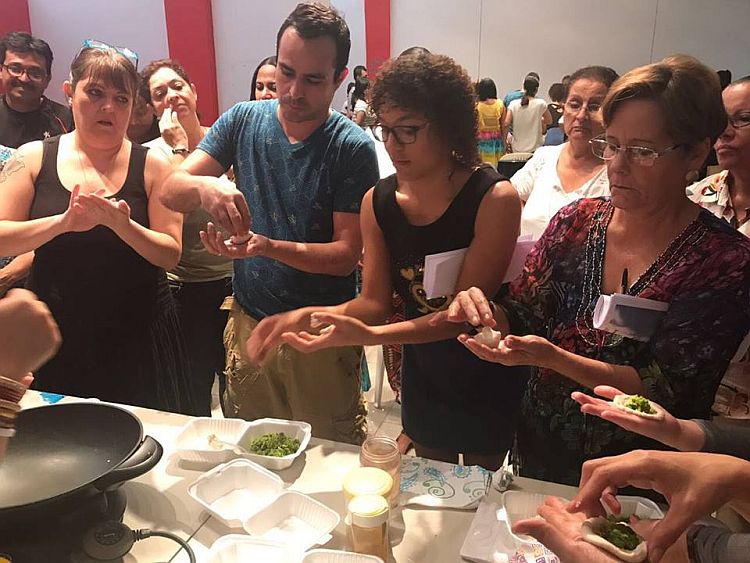 "Then we had a movie night with popcorn and herbal tea," says Bhakti Yoga Center Director Syama Candra Das. "We showed selected scenes from The Matrix and discussed how Neo, the hero of the movie, is inquisitive, and wants to know what the Matrix is all about. He approaches a 'guru' (Morpheus), who explains how the Matrix works, how to improve himself and how to escape it."
The seminar concluded with a presentation about Srila Prabhupada's contribution to the world, and participants receiving certificates and sharing appreciations.
"People were deeply moved and grateful, and said they had learned a lot," Syama Candra says. "They were so enthusiastic that when we started a Bhakti Vriksha program the following week, at least thirty people from the seminar began attending it. Again, these people are all completely new to Krishna consciousness. It's exciting!"
[
bhakti-yoga
] [
panama
] [
seminar
]