In Gujrat, India ISKCON Vadodara aka Baroda has hosted the first ISKCON organized COVID-19 vaccine clinic on April 6th, 2021. The clinic was hosted at the temple's basement hall, with the first dose of vaccination completed for 160 people during the clinic's 11 am-5 pm hours. Another clinic is planned for the 11th.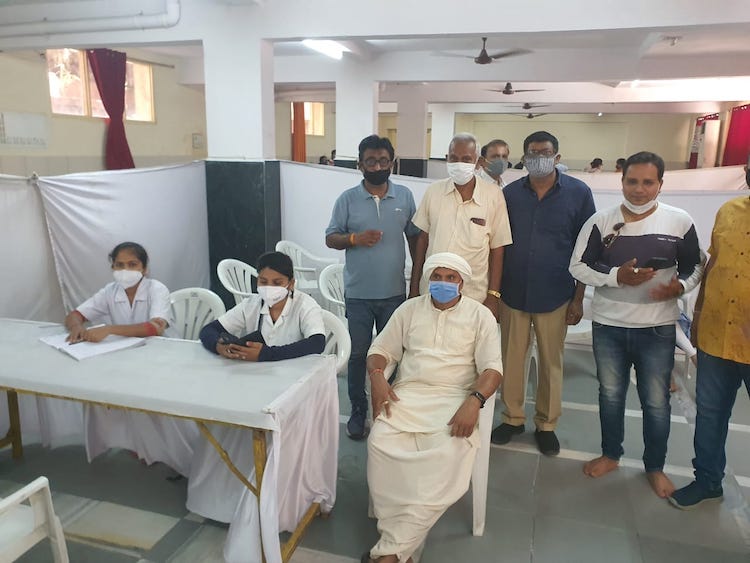 The clinic was made possible due to coordinated efforts from ISKCON temple management, specifically, Nityananda Ram Prabhu, Vice President of ISKCON Vadodara and the Vadodara Municipal Corporation. Additional organizers were Chirag Barot, Dhiru Kaka, Mayur Shah, Pravin Patel, Jay Joshi, Jatin Brahmabhatta, Vicky Shah, Ketan Patel, Kamlesh Kumavat who are influential political leaders, social workers, and supporters of ISKCON Vadodara.
ISKCON Vadodara temple was built in 1999 and hosts the Deities of Radha and Krishna, Gaura Nitai, and Jagannath, Baladeva, and Subhadra. On the temple grounds, there is also a farm with about 60 cows.
More information about ISKCON Vadodara: www.iskconbaroda.com
[
covid-19
] [
temple
] [
vaccine
]