Ireland's main temple, on the Hare Krishna island of Inis Rath – also known as Govindadwipa and located on Lough Erne in County Fermanagh, Northern Ireland – is set to undergo major renovations. These will include new deity worship facilities for the presiding deities of Sri Sri Radha-Govinda and new cottages for resident pujaris. Bedrooms in the temple will also be converted into guestrooms, set to open for retreat-goers in August 2022.
Inis Rath Island was originally owned by the earl Lord Erne in the mid-19th century, while the existing mansion was built during the Victorian era and used in the 20th century as a summer home for the local gentry. ISKCON devotees purchased the island in the early 1980s and opened the Hare Krishna temple there in 1986.
Plans have been underway for several years to give the facility much-needed renovations and to maximize its potential as a retreat center. Under these plans, seven bedrooms in the twelve-bedroom mansion are set to be converted into guestrooms. In more recent times, two of these rooms have been unoccupied due to structural issues, two used as storage rooms for deity paraphernalia, and the others used by temple pujaris and other resident devotees.
According to temple council member Manu Das, a new 70 square meter (753 square foot) storage area will be built behind Sri Sri Radha Govinda's altar. The space will neatly house deity outfits, jewelry and decorative elements, and will be easily accessible from the altar for pujaris.
The new deity paraphernalia storage facility will free up three upstairs rooms to be returned to their original use from back when the temple was a Victorian mansion; as the three main bedrooms overlooking the vista onto the lake.
Meanwhile four other rooms will also be converted into guestrooms, while new quarters will be established for resident devotees.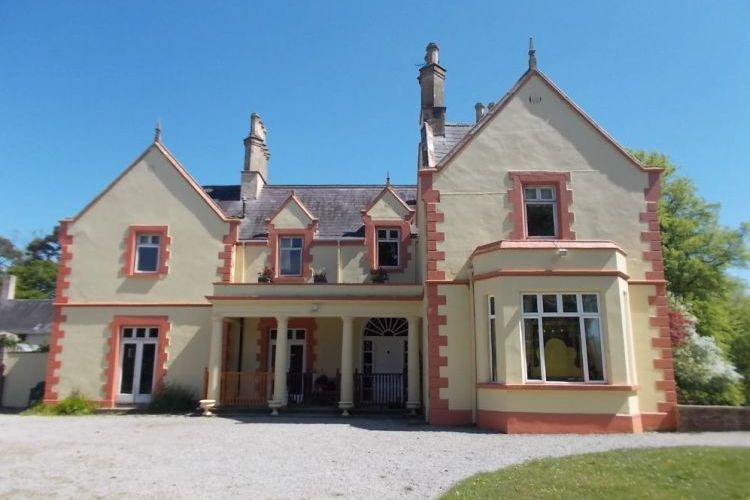 The new accommodations, set to open in August 2022, will provide 32 new beds, so that pilgrims and retreat guests can stay in comfort.
Also starting in August 2022, Lake Isle Retreats, which is one of the most successful retreat programs in Northern Ireland and is run by temple council member Tim McEvitt, will begin operating retreats on Govindadwipa for 32 weekends out of the year.
The relaxing weekend getaway retreats will see guests who are newcomers to Krishna consciousness attending the morning program in the temple, trying out mantra meditation, doing hatha yoga, taking guided hikes in local nature spots, dining on prasadam, and hearing presentations on Vedic philosophy. Fifty per cent of the income from the retreats will go to the temple.
For twenty weekends out of the year, the temple will also offer its own Krishna conscious festivals and retreats for devotees, with the goal of becoming one of the major Hare Krishna retreat centers in the UK.
"We expect to have full occupancy for nearly the whole year," says Manu. "It will be of huge financial assistance to the temple."
Construction on the deity paraphernalia storage room is set to begin first, in two weeks. Shortly after that, work will begin on two brand new cottages on the island for resident pujaris, including longtime pujari Maha-mantra Dasi, who has been serving Radha-Govinda for 35 years. Work on the new guestrooms is set to begin in September of this year.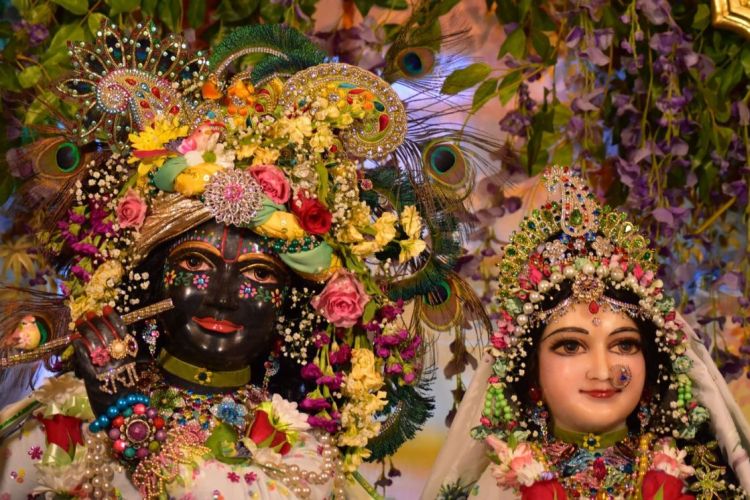 Meanwhile, renovation of the temple's roof and plumbing system has already been completed, and there are plans to upgrade the entire electrical system, which dates back to the 1970s, as well as the wastewater system. A completely new water connection from the mainland will also be installed.
"All this will facilitate a whole new guest wing to be added in the future, with 10 to 20 more bedrooms," Manu says.
The full cost of the current project is around £265,000. So far, £100,000 has been raised locally, and there has been government support to the tune of £63,000. The remainder is being raised through more local donors as well as through international crowdfunding. Donors so far have included Hridyananda Das Goswami, Janananda Goswami, and Sivarama Swami.
The renovation spells a bright future for Govindadwipa, in which it will offer rejuvenating retreats for visitors and inspiring Krishna conscious experiences for the devotee community, while receiving financial support to maintain the temple and its grounds, as well as to serve Sri Sri Radha Govinda at a high standard.
To help renovate the temple on Krishna Island, please donate here:
https://www.crowdfunder.co.uk/help-transform-krishna-island-community-for-good
[
govindadvipa
] [
inish-rath
] [
ireland
]