At ISKCON News, our mission is to be a reliable, balanced, and timely source of news about, and of interest to the devotees, friends, and people interested in the International Society for Krishna Consciousness. To that end, we strive to provide visitors with insightful and thought-provoking news and opinion via quality writing, photographic, audio, and video media. It is our conviction that such a resource will help to create a more well-informed and connected citizenry within ISKCON, and thus positively impact ISKCON's ability to carry out its mission.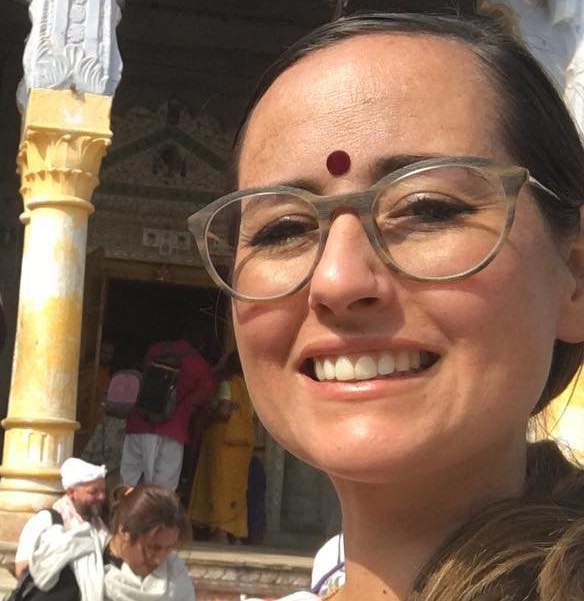 Interm Managing Editor -
Kumari Kunti is a second-generation Hare Krishna devotee raised in Hawai'i. She currently serves as ISKCON Communications North America Co-Director. Kumari is trained as a Grant Management professional and is currently working on her Doctorate in Global Management. She has a BA from Bhaktivedanta College in Vaisnava Theology, a BA in Journalism, and MSc. in NPO Management. Kumari Kunti's particular interest is in youth development.

Madhava Smullen - Staff Writer.
Madhava Smullen grew up in the Hare Krishna Movement in Ireland and has worked as a freelance writer since the age of sixteen, contributing to a number of mainstream magazines. In ISKCON, he has written many articles for Back to Godhead magazine, Krishna.com, and Friends of the BBT. He has been ISKCON News' staff writer since 2008. He lives in Alachua, Florida, USA.

Kamala Radha Devi Dasi - Social Media Director/Marketing Manager/ Contributing Editor.
Kamala Radha has worked professionally in social media marketing in the private sector for the last eight years and has many years experience in marketing, online advertising, and non-profit management. She likes to serve our community by advocating for the disabled and inclusion for the marginalized within ISKCON.
Kamala Radha currently works in end-of-life care and is continuing her education in Interfaith Pastoral Care. She currently lives in the tri-state area of the United States.

Anuttama Dasa - Senior Editorial Advisor.
Anuttama has been a member of ISKCON since 1975. He currently serves as the International Director of Communications and as a member of the Governing Body Commission (GBC) for the society. He also serves on the Board of the Bhaktivedanta College in Belgium and is active in several interfaith initiatives in Washington, D.C., including the Religion Communicators Council. He and his wife, Rukmini, live in Rockville, Maryland, USA.

Devaprastha Dasa - Development and IT Manager.
Devaprastha has provided development and technical support assistance for ISKCON Communications since 1987. He currently lives with his wife, Padma-malini devi dasi, in Boyds, Maryland, USA, where they host a regular Bhagavad-gita club at the University of Maryland.