for ISKCON News on June 13, 2020
Anger has been flaring,
Voices have been blaring,
To identify who's black, who's white,
And who happens to be right?
These flesh-tone hues
Shape a classic blues.
Yet, recall when you've bled -
All blood is deep red
We must dissipate the dream
For the body's a machine.
We take from the empiric
That we are the spirit.
May such a statement so clear
Reduce the element of fear.
Yet, there's another thing common
In humanity's drama -
And that is misbehavior.
It's repetition does no favor.
For a dialogue of understanding
Can be most outstanding.
And with peaceful settlement
We reap overall betterment.
What dispels our illusions -
Our rational conclusions.
May reason prevail
And then we won't fail.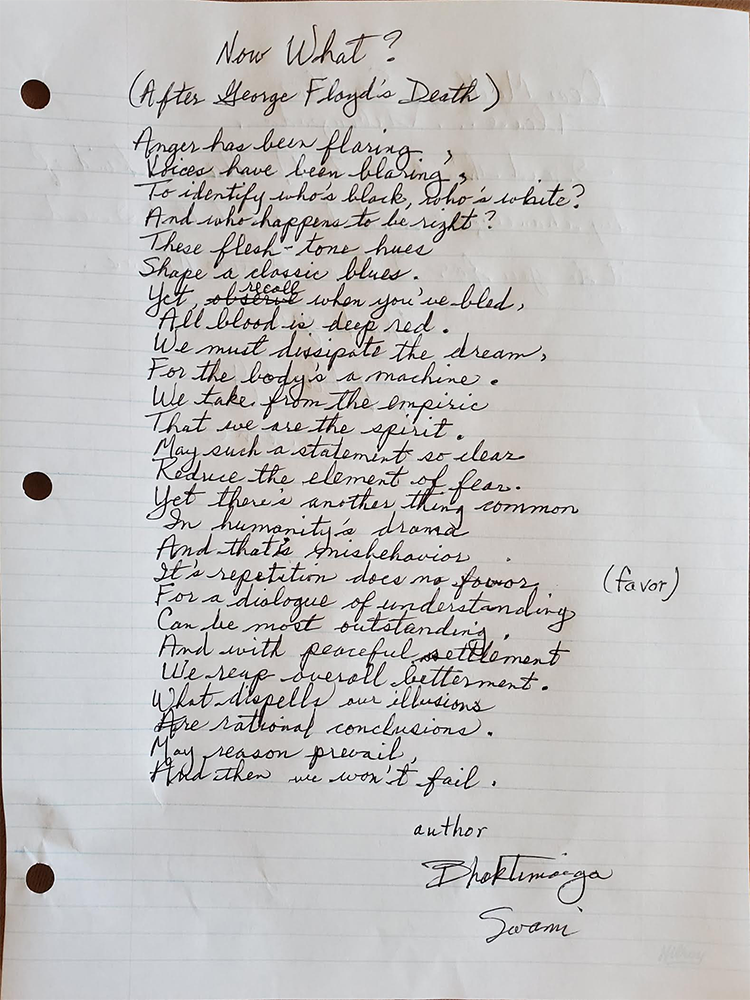 [
death
] [
equality
] [
floyd
] [
george
] [
racism
] [
spirit
]