for ISKCON News on Aug. 3, 2018
The popular website INSIDER recently published a list of "The 30 Most Beautiful Places to See in the U.S.," "from breathtaking natural wonders to architectural marvels built by humans."
The list was based on travel rankings from INSIDER and other publications, as well as travel sites such as TripAdvisor.
ISKCON devotees will be pleased to note that amidst such attractions as the Grand Canyon, Niagara Falls, and the Metropolitan Museum of Art was the headline "Prabhupada's Palace of Gold - New Vrindaban, West Virginia."
Beaneath a photo of the Palace the text reads, "Business Insider readers dubbed the Palace of Gold the most beautiful building in the state of West Virginia. New Vrindaban was founded in the 1960s by followers of Hare Krishna, and is sometimes referred to as 'America's Taj Mahal.' Its lavish ornamentation includes marble, onyx, teak, and 22-karat gold leaf."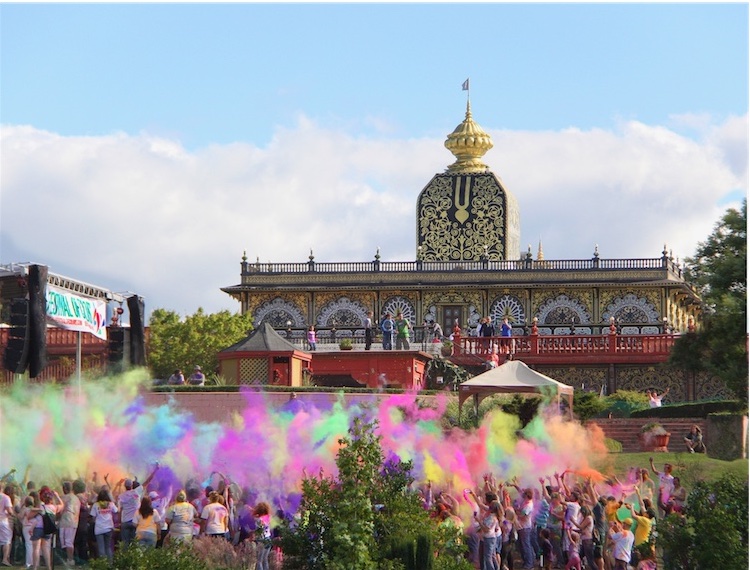 The Palace of Gold, of course, was built by devotees starting in 1973 as a simple residence for their beloved guru Srila Prabhupada, and became a grand memorial after he passed away in 1977. It opened to the public in 1979.
Today, Prabhupada's Palace is revered as a Smriti Samadhi, or memorial shrine to ISKCON's Founder-Acharya, and a monument to the love between Prabhupada and his disciples.
* * *
See the original list here: https://www.thisisinsider.com/beautiful-places-us-2018-7
[
new
] [
tourism
] [
vrindaban
]