The prasadam distribution team, Food For All (with bases around the UK) just received the Queen's Award for Voluntary Service. This is the greatest award possible for a charity in the U.K.
For the next 5 years, the Queen's Logo will appear on their websites, letterheads, vans, and centres. They will receive trophies from the Queen's Lord Lieutenant this month, and if safety permits, they will attend a garden party with her highness herself next March.
"At the beginning of lockdown, I was wondering what will happen next, everything was closing, people were struggling for their basic needs and my usual corporate volunteers were now working from home and unable to chop vegetables," said Parasuram Das, Food For All Director. "Spontaneously an army of good-hearted volunteers came forward to offer their time and talents, and the project instantly expanded. By Valentines Day, 14th February 2021, Big Love, we had reached the millionth plate of prasad."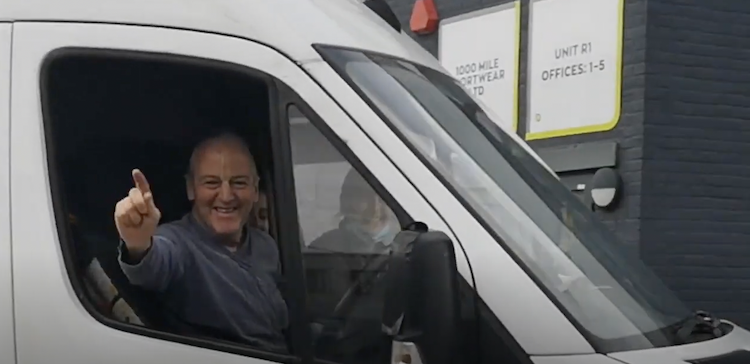 Parasuram Das in the Food for All van
The Rock n' Roll community has played a big part in the project. By their generous financial support (in fact 80% of the funds) have come from kind-hearted rockers from members of the bands: The Libertines, One Direction, The Vibrators, Sex Pistols, and Madness.
The organization's president, Chrissie Hynde from The Pretenders, was very generous as always.
Jen from The Bellestars helped run three food banks during the year at St Giles Hotel Food Bank, Rock N Roll Rescue, and the People's Theatre.
Meanwhile, Harinams have increased, using innovative strategies. Since the beginning of 2021, Food For All's book distribution score is just over 100,000 small books from the BBT.
Devotees have come together to set up local food hubs, sharing the prasad as well as cooking for sick devotees.
"The beauty of this award is that it's a team award," Parasuram Das said, "we have many elderly volunteers and many children doing important jobs, all services big and small in devotional service and they have all been appreciated here in the U.K."
Learn more about the work of Food For All:
WEBSITE: https://foodforalluk.com/
INSTAGRAM: https://www.instagram.com/foodforallhq/
TWITTER: https://twitter.com/FoodForAllHQ
FACEBOOK: https://www.facebook.com/FoodForAllHQ/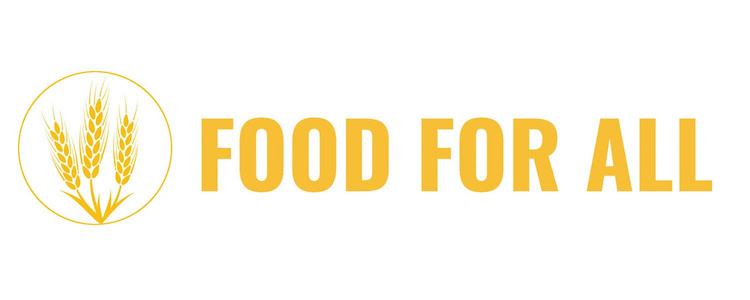 [
award
] [
food-for-all
] [
uk
]