for ISKCON News on Sept. 21, 2018
Radha Krishna Records – quite possibly the only record label owned by a temple – is nearing its tenth anniversary, which will be celebrated in July 2019 during the 50thanniversary of Sri Sri Radha Londonisvara at the Radha Krishna Temple in London.
The 50th will be a large exhibition and indoor festival designed to engage the people of London with all the many ways the Hare Krishnas can be relevant in their lives – from music, to cuisine, to philosophy and a deep understanding of lasting happiness and love.
Radha Krishna Records will release an album called Mantra Lounge Volume 3 for the occasion, from the weekly Mantra Lounge program at Covent Garden. It will feature prayers like Hari Hari Biphale, Isvara Parama Krishna and the Hare Krishna mantra set to original melodies, with sophisticated arrangements and instruments like piano, acoustic guitar, clarinet and esraj. Vocals will come from local chanters like Jahnavi Harrison, Ananda Monet, and Radha-Londonisvara Das.
Producer and engineer Jagannath Suta Das hopes the tenth anniversary will bring awareness to the label's impressive back catalog. "It's been ten years and fifteen albums, but a lot of devotees still don't know about it," he says.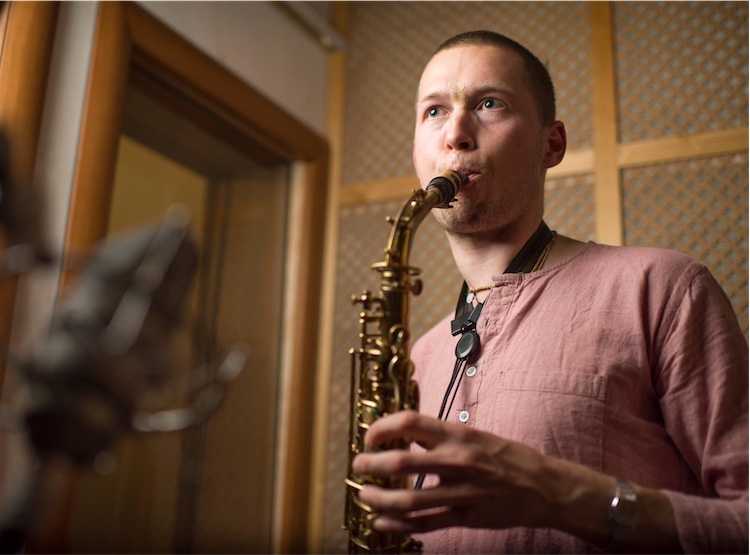 Playing saxaphone in the studio
Radha Krishna Records was launched at Sri Sri Radha Londonisvara's 40th anniversary in 2009, with the aim to release spiritual albums with high production values that would inspire appreciation for kirtan and a Krishna conscious message in a broad audience.
Jagannath Suta certainly has the professional experience – he has worked for Universal Music and Sony, and produced the eponymous single Night People which sold more than half-a-million copies world-wide.
He does the recording for Radha Krishna Records' albums at Iguana Studios in Brixton, which he shares with Charlie Andrews, one of the biggest producers in the UK, who won a Brit Award last year and has produced the popular band Alt-J.
Hari Kirtan lays down some vocals
There, devotees use the best equipment in the business, including $5,000 microphones, which make a world of sonic difference. Exceptionally talented session musicians are brought in to play accompanying instruments. Jagannath Suta then masters at Metropolis, a studio used by Madonna and Michael Jackson.
Unlike the usual process in ISKCON of a devotee deciding to record their own album, Radha Krishna Records specifically selects devotees with talent in kirtan or bhajan and gives them the opportunity to realize their artistic vision with professional coaching and facilities.
Offerings have included the epic film-soundtrack-style of Kripamoya's Chakram and Ananda Monet's Inevitable Time; reggae like Hari Kirtan's O Mother; yoga-style music like Mantra Lounge Vols 1 & 2; and traditional chanting like Sivarama Swami's Love Kirtan, Radha Londonisvara Dasa's Lila, and Gopibhava Dasi's Chintamani.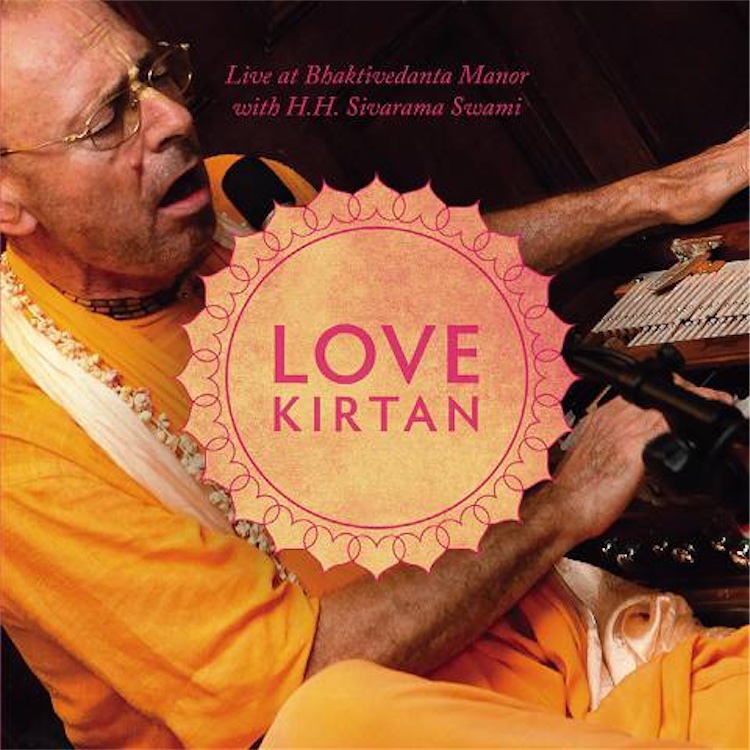 Sivarama Swami's 'Love Kirtan'
Reviews have been rapturous. Simon Gogerly, a Grammy winner who has mixed U2, commented on Chakram: "Beautifully recorded and mixed voices surrounded by lush pianos and atmospheres, this album transports you to another, more serene and mysterious world." Musician Jayadeva Das called Inevitable Time "high art" and Krishna West London said it "transfers us to a realm of divine bliss and happiness." Meanwhile senior ISKCON devotee Urmila Dasi was stunned by Gopibhava Dasi's album Chintamani, saying she couldn't get the melodies out of her head.
Looking to the future, Jagannath Suta hopes to bring Radha Krishna Records' music more into the digital realm of Spotify, iTunes and Amazon so that it can reach a truly international audience.
"We want everybody, both in the devotee world and far beyond, to be able to access professional devotional music in many genres," he says. "Music in general is an escape from the humdrum of the 9-5 slog, what to speak of devotional music? It can truly touch people's hearts, lift you up in an instant if you're in a depressed mood, and bring solace and peace to people's lives."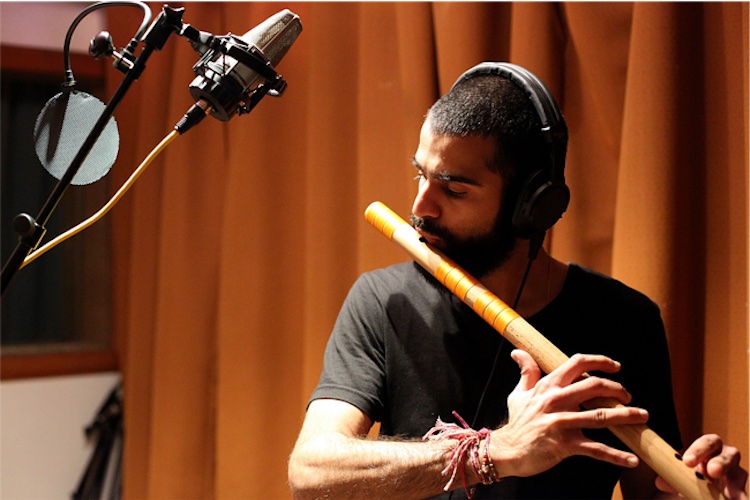 Recording bansuri flute for a track
* * *
To buy albums from Radha Krishna Records and get more info, visit: http://www.radhakrishnarecords.com/home
Or on Facebook: https://facebook.com/Radha.Krishna.Records
[
kirtan
] [
london
] [
radha-krishna-records
] [
uk
]