for tov.org on Nov. 16, 2018
The construction of the Temple of the Vedic Planetarium, ISKCON's flagship project in Mayapur, West Bengal, India, is in its finishing phases.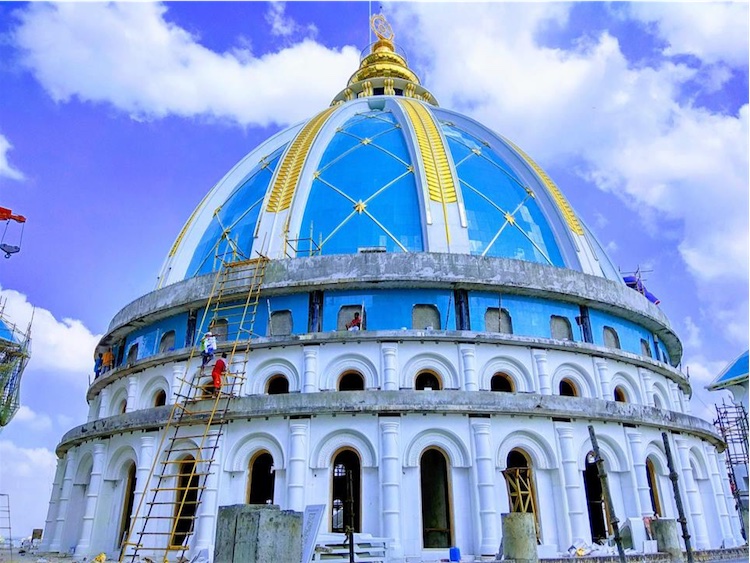 The work continues on the outside of the temple domes with blue tiles, stars and gold ribs being placed in beautiful designs that are appealing and beautiful to look at from all locations throughout Mayapur and the surrounding area.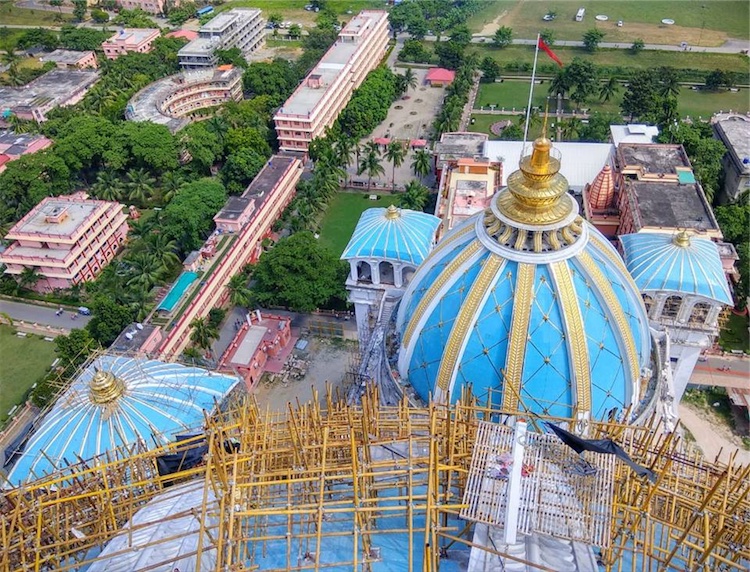 Pictured here is the work in progress on the Nrsimhadeva dome.
[
mayapur
] [
temple-of-the-vedic-planetarium
] [
tovp
] [
west-bengal
]