for ISKCON News on May 29, 2020
With architects working virtually during the COVID-19 pandemic, new 3D renderings of the Temple of the Vedic Planetarium in Mayapur have been released.
The images of the temple – which is still expected to see its grand opening in 2022 – show Srila Prabhupada's Vyasasana, the Grand Deity altar and temple room, and various walkways and halls on the main temple floor.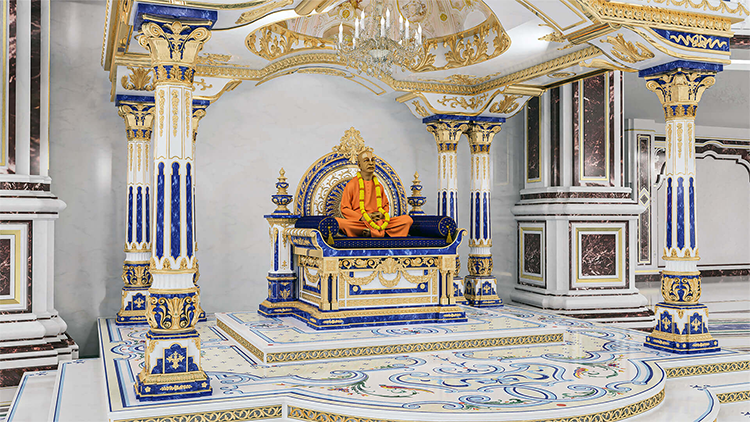 In the meantime, while devotees in India and around the world cannot visit Mayapur, the TOVP has launched its own talk show, "TOVP Talks" to keep everyone inspired and connected to the project.
Hosted by Director of Development and Global Campaign Director Braja Vilasa Das, the show will be subtitled "The Vision of the Parampara," and will be broadcast via the Zoom live video conference program. A live feed will also be connected to the Temple of the Vedic Planetarium – TOVP Facebook page.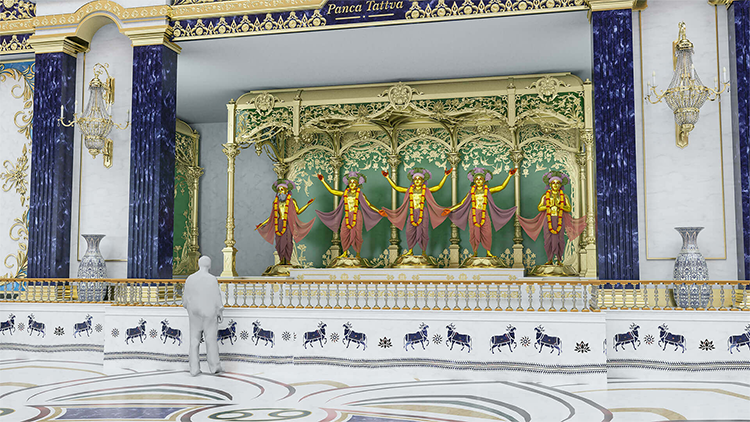 The bi-weekly webinar will disseminate devotional and organizational subject matters through interviews with devoete speakers highly regarded in their fields.
The first program, scheduled for June 5th at 10:00am US EST / 7:30pm IST will feature Ambarisa Das (Alfred Ford), the TOVP chairman and great grandson of Henry Ford, speaking on the subject of Wisdom and Wealth.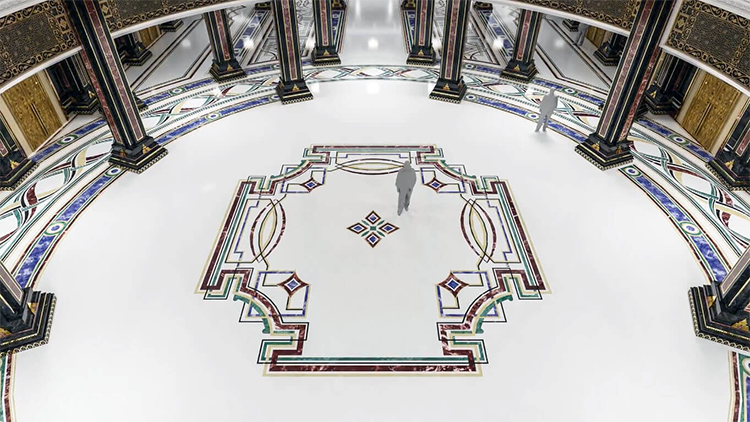 Live viewers will be able to send in questions, while all programs will be archived afterwards on the TOVP website and youtube channel so that devotees worldwide can use them for their personal extended benefit.
"Caitanya Mahaprabhu has predicted that 'My name will be spread in every town and village,'" quotes host Braja Vilasa. "And Nityananda Prabhu also predicted that 'from this temple, the message of Lord Chaitanaya Mahaprabhu will be spread all over the world.'"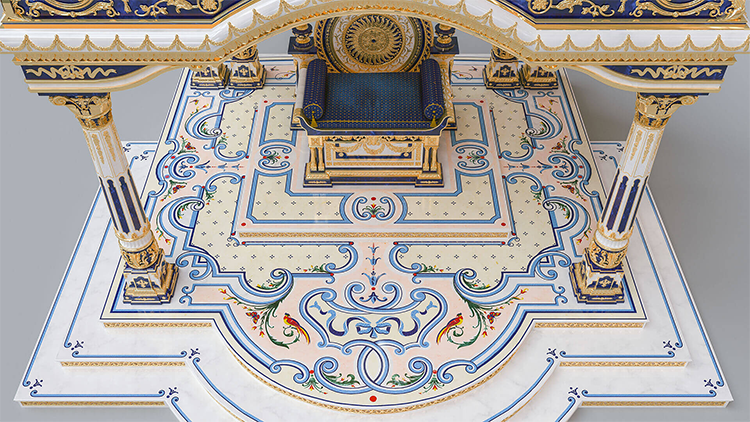 The talk show will go some way towards doing that before the physical temple has been completed.
* * *
Devotees are encouraged to register for the webinar soon, as there is limited live capacity.
Register in advance here:
https://us02web.zoom.us/webinar/register/WN_H5520W6xQyux7SPXsNanSQ
Watch archived shows here: YouTube Channel: https://www.youtube.com/user/TOVPinfo
Visit https://tovp.org/ for more info.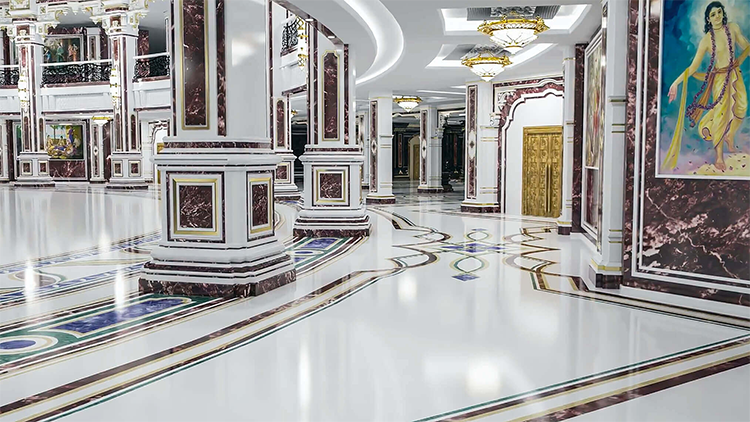 [
mayapur
] [
opening
] [
planetarium
] [
temple-of-the-vedic-planetarium
] [
tovp
]