for ISKCON News on May 18, 2018
In August 2018, the New Mayapur community in the Loire Valley, France will have their first Transcendental Art Seminar. The courses will be given by Dhriti dasi and Ram Das Abhiram Das, senior disciples of A.C. Bhaktivedanta Swami Prabhupada who were personally guided by him to create "windows to the spiritual world" through their exquisite paintings. Their artworks can be found in almost every canto of Srimad Bhagavatam and they will generously share their guidance, expertise and realizations with each student, helping them on their devotional art journey meeting Sri Krishna on their own canvas.
This seminar will be held in a unique setting, at the chateau of New Mayapur Dham in France.
Srila Prabhupada installed Sri Krishna Balaram Deities in only two places, Sri Vrindavan Dham and New Mayapur Dham. This year, Sri Balaram's appearance day will be on the 26th of August, the day after the art seminar ends.
The seminar is open for all devotee artists of all levels. To register please contact chitra16108@gmail.com.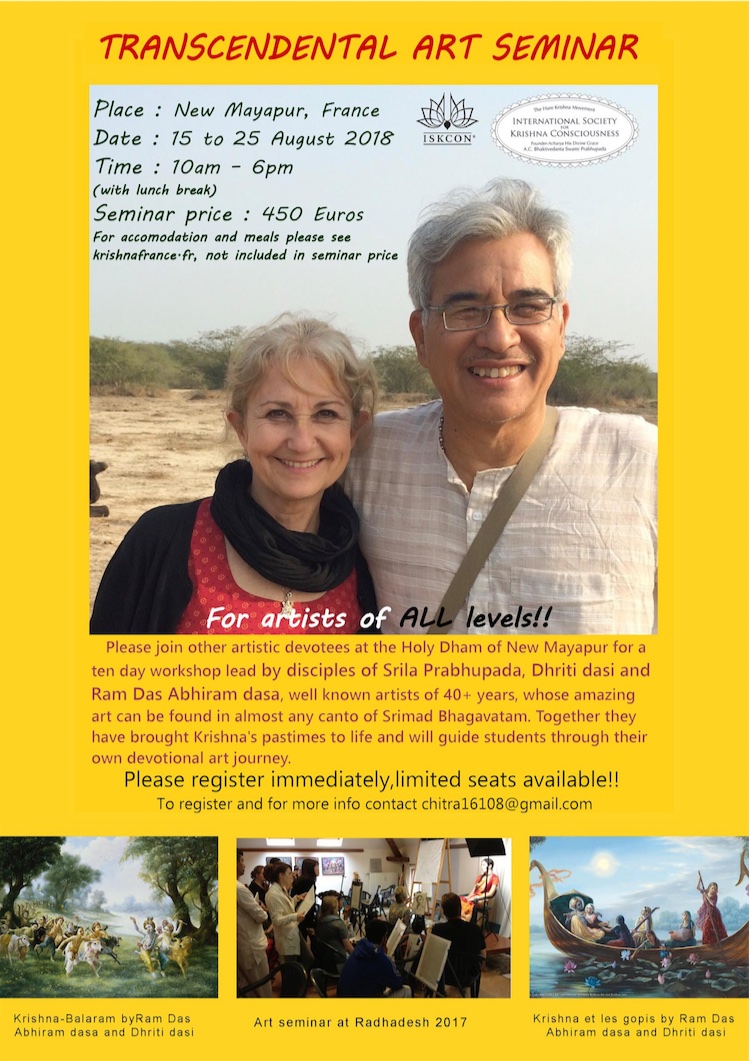 [
art
] [
dhriti
] [
france
] [
loire
] [
new-mayapur
] [
painting
] [
seminar
]