for ISKCON News on May 12, 2017
A 10-minute video has been released about the prestigious ISKCON50 Gala event that took place in September 2016 at the Hilton Presidential Ballroom, just three blocks from the White House in Washington, D.C.
Over 300 people attended the Gala event, seventy-five of them special invitees including religious leaders, religious liberty experts, members of the media, government representatives and political leaders.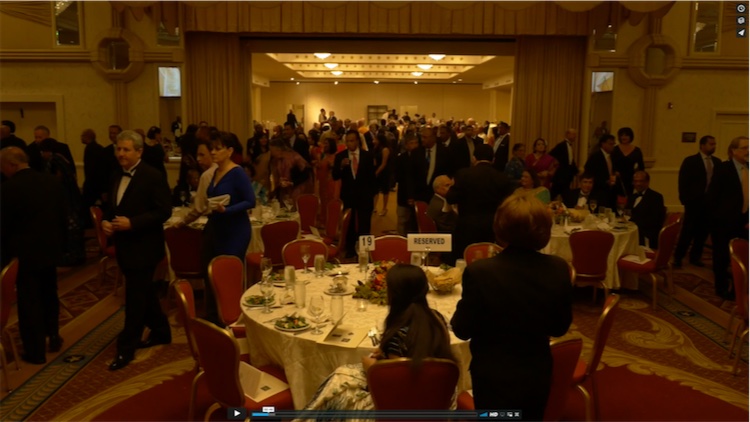 The guest enter the ballroom.
Among them were U.S. Congresswoman from Hawaii Tulsi Gabbard, U.S. Congressman from Massachusetts Joseph Kennedy, Nepalese Ambassador to the U.S. Dr. Arjun Kumar Karki, Community Affairs Minister N.K. Mishra from the Indian Embassy, and Deputy Chief of Mission Mahbub Hasan Saleh from the Embassy of Bangladesh.
There were also three rabbis including one from one of Washington D.C.'s most prominent synagogues; as well as the new chaplain of Hindu Life at Georgetown University, Brahmachari Vrajvihari, several Protestant ministers, and a representative from the American Jewish Committee.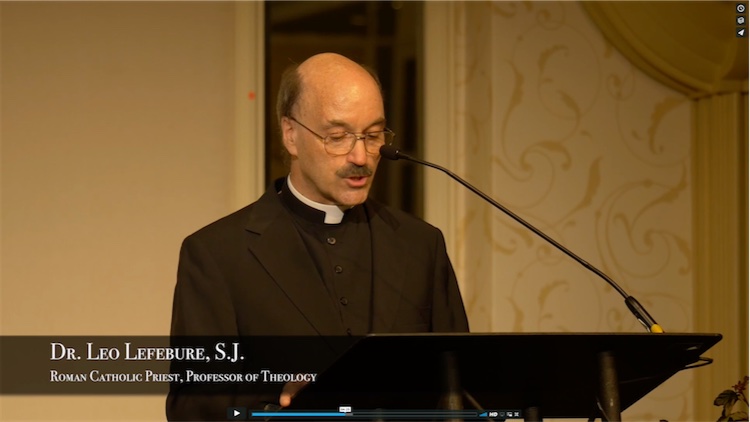 Father Lefebure appreciating ISKCON's contribution.
The short video summerizes the highlights of the event, including parts of speeches by dignitaries and special guests honoring the founder International Society for Krishna Consciousness A.C. Bhaktivedanta Swami Prabhupada's achievements and contributions; as well as the culmination of the Gala -- Congresswoman Tulsi Gabbard leading Hare Krishhna kirtan.
A video was commissioned by ISKCON Communications, photographed by Krishna Shakti Sanchez, directed and edited by Krisztina Danka (Krishna-lila dasi) and produced by Karuna Productions.
Watch the video here:
ISKCON 50th Gala, Washington D.C. from Karuna Productions on Vimeo.
[
communications
] [
gala
] [
iskcon50
] [
usa
] [
washington-dc
]