ISKCON Gurugram was awarded a Certificate of Commitment by the World Book of Records (WBR) to recognize the exceptional services offered by the devotees at ISKCON Gurugram in serving the needy during the Covid pandemic. The award was received by Rambhadra Das, President – ISKCON Gurugram. Rambhadra Das stated that "I dedicate this award to the global ISKCON family, my mentor HH Gopal Krishna Goswami, and Vivo India, Rapido, IOCL, GAIL, PTC and Sudhir Generators and all others who supported and volunteered with us".
Devotees at ISKCON Gurugram initiated several Covid relief measures that included distributing hot meals to the needy, Covid Counselling, Covid Yoga Aid, and regular prayer sessions.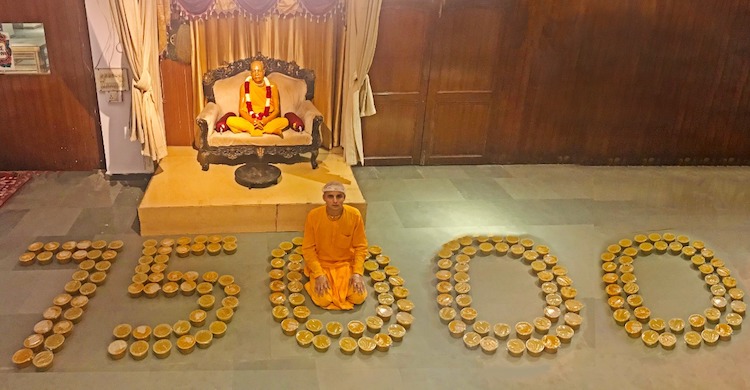 The ISKCON Gurugram relief kitchen started its operation on 21 April 2021 and delivered hundreds of hot meals to several needy families and deprived citizens on the roads. A total of four teams oversaw the food relief operation – three people for taking request, about 10-12 to prepare the meals, a team for packaging and another for delivery to ensure lunch was ready by 10 am and delivered by 2 pm.
Despite practical hurdles like shortage of delivery vehicles and staff, the kitchen team continued to reach out to the needy and distribute meals.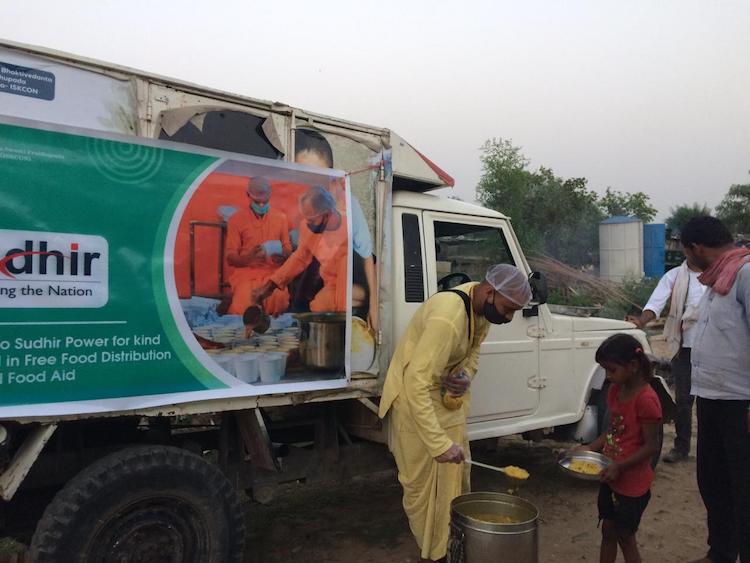 ISKCON Gurugram coordinated a team of ten experienced and mature devotees to speak with families who felt traumatized due to the loss or infection of a loved one to support its food relief effort. Aggrieved families were offered spiritual insights and medical assistance as and when required.
Covid Yoga Aid was offered to patients who recovered from Covid to aid them to regain their physical, mental and spiritual strength and to return to normal life at the earliest.
Regular kirtan and prayers sessions were held to support affected families to overcome the loss of a loved one and recover from grief. Padasevana Bhakta Das, the Communications Coordinator for ISKCON Gurugram, shared the motivation behind the initiative by stating that "The primary reason for initiating this Covid Outreach was to help people who had been requesting us for meal deliveries due to being infected with Covid. Once we came in touch with them, we realized we could help them with yoga, counselling, prayers and spiritual sessions as well".
Gurugram, located in Haryana and southwest of Delhi, is home to hundreds of Fortune 500 companies operating in India and software and IT service hub. Gurugram was the most severely Covid affected district of all Haryana State, with up to 5000 daily infections during the second wave.
ISKCON Gurugram received the "Certificate of Commitment" from World Book Records which is an International Records Institution, with headquarters in London This certificate was awarded under Global Pledge Scheme, an effort by them to recognize and promote exceptional efforts done during the covid pandemic to serve society and making the planet a happy and more liveable place.
[
covid
] [
covid-19
] [
food-distribution
] [
food-relief
]