for ISKCON News on Oct. 24, 2019
Four young sister entrepreneurs aged 8-13, from Murwillumbah, New South Wales, Australia join forces to end the devastation caused by harmful plastic and chemical products by creating environmentally sustainable products in their business 'The Eco Sisters'.
Vrinda, Ayodhya, Saci & Nadia currently sell natural, sustainable and chemical free products using ecofriendly packaging.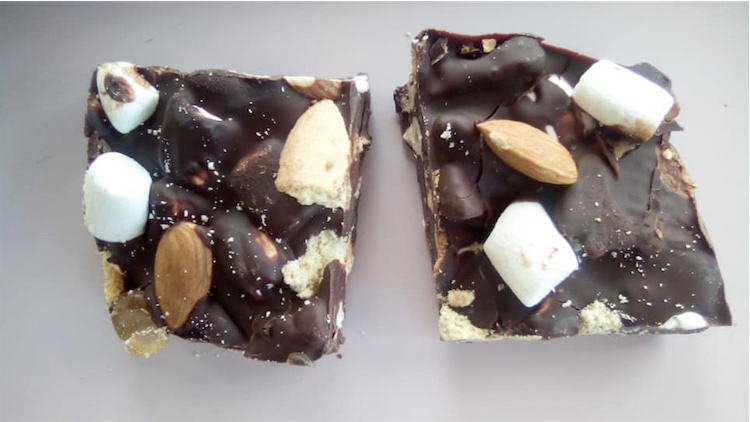 The vegan "Rocky Road"
Two of their products 'Vegan & Vegetarian rocky road ' were created when the "The Eco Sisters" realized there was no vegan or vegetarian rocky road on the market, so they decided to create they're own. Being vegetarian themselves "The Eco Sisters" are passionate about plant based products, helping the environment and preserving animal rights. Their rocky road has "all the goodness with none of the guilt".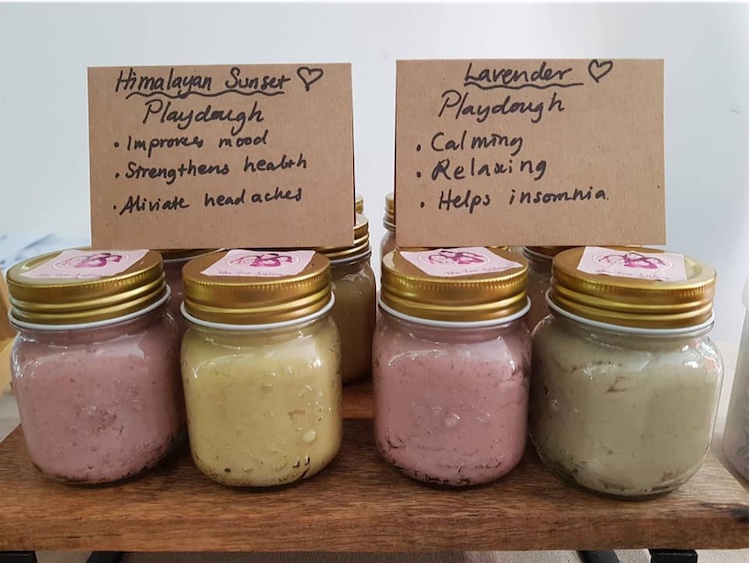 The Eco Sisters' playdough
They are also in the process of extending their product range with natural cleaning and skin care products.
They run a commercial webpage and Facebook page where they sell products online and also sell in various markets.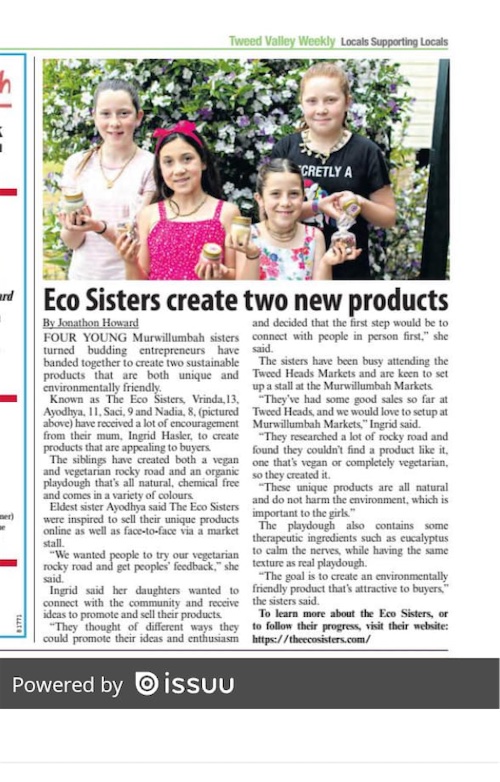 The Eco Sisters being featured in the local newspaper
It all started with the sisters wanting to live a more sustainable life and working out ways to achieve that dream. They wanted to create a business together that is sustainable in the long run not just for themselves - but for the future of humans and the planet.
* * *
For more information please visit:
Webpage: https://theecosisters.com/
Facebook: https://www.facebook.com/theecosisters/
[
australia
] [
eco-sisters
] [
environment
] [
govardhan
] [
murwillumbah
]